"When my child's fever refused to go and his health just kept deteriorating,
I thought he caught the coronavirus and I panicked.
When we reached the hospital, they did some tests and...and the doctor said
'You have to take him to Bangalore immediately or else you will lose your son. It's not just a fever, he has cancer.'
My child has cancer!"
- Govind, father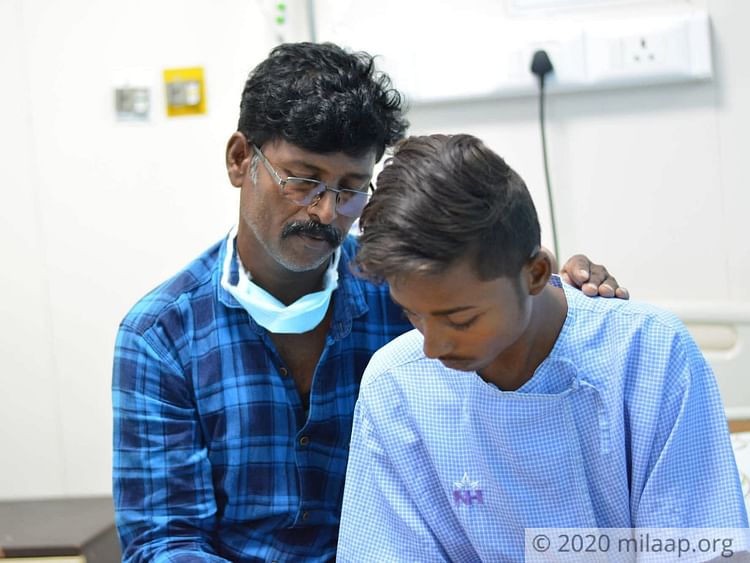 A day after his 14th birthday, they received the tragic news
Just a day before he was diagnosed, it was Akash's 14th birthday. They had a small celebration in the house amongst the family members. Akash was singing and dancing too along with his two other siblings. Everything seemed fine until that very night when Akash fell sick.


"He had the symptoms of his disease for sometime, but how could we possibly think that it could be cancer? When the doctors started asking questions like whether he felt tired or lost weight, I was shocked at how these little things were a symptom of such a big disease. I thought it's just his age that he was losing weight and that all the running around and playing made him tired..." - Kavita, mother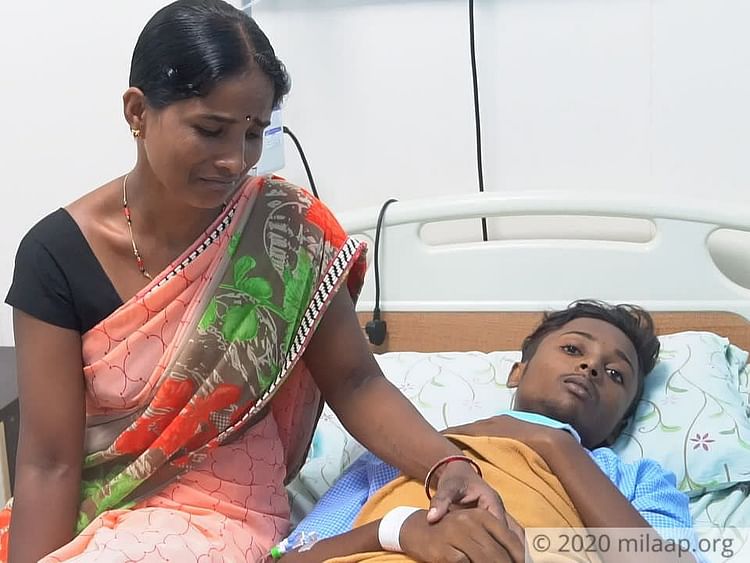 He needs chemotherapy to survive
14-year-old Akash suffers from Acute Lymphoblastic Leukemia, a type of blood cancer. He has high chances of complete recovery but he has to go through rigorous chemotherapy which the poor parents are unable to afford.

Govind is a daily wage labourer. He works at construction sites and does whatever manual labour he can to earn for the day. Kavita, on the other hand, looks after the house and occasionally works as a daily wager to earn a little extra to meet their needs. But this income is only enough to put food on the table and no matter how hard they try, they cannot afford Akash's treatment that will cost them lakhs.


We are ready to starve if we have to, but nothing seems to be enough
"When the doctor asked us to take Akash to Bangalore which is almost 600km from our village, I had no money at all not even enough for one ticket. If not for my friends and relatives who pooled in some money, my child would not have made it this far. Now, I don't even have the little money that I used to earn. With the pandemic that is going on and my child sick in the hospital, I am unable to look for work that could at least get us some food to eat. We have come this far and we are ready to even starve if we have to, to save our son but nothing seems to be enough. How will I save my child like this?" - Govind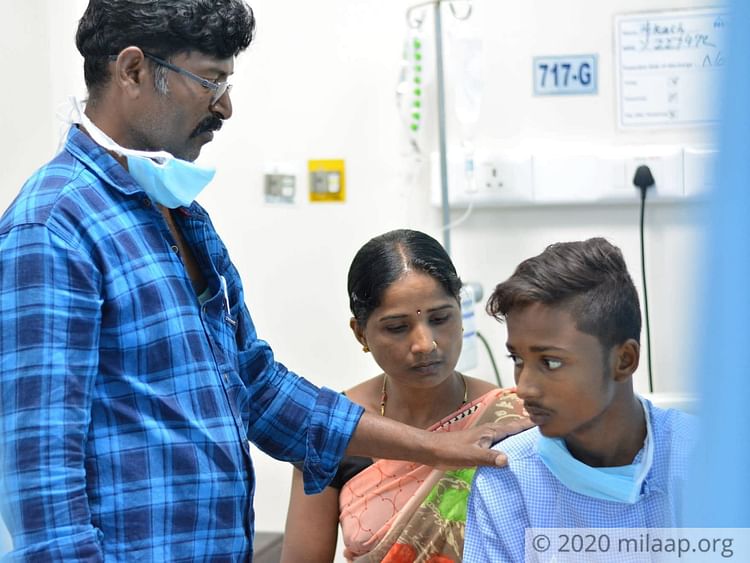 Click here to contribute and save Akash. Your generous contribution can save him from this deadly cancer. You are their only hope.