The hospital is a little far from where we live, back in my village. Two years ago, when I started feeling sick all the time, I decided to go to the doctor myself. Dad is usually working all day, and I don't like making my mother walk that far.
So, when the doctor told me I have blood cancer, I was all by myself. I was 15 at the time.
That night, I had to sit my parents down and explain to them... that I was dying.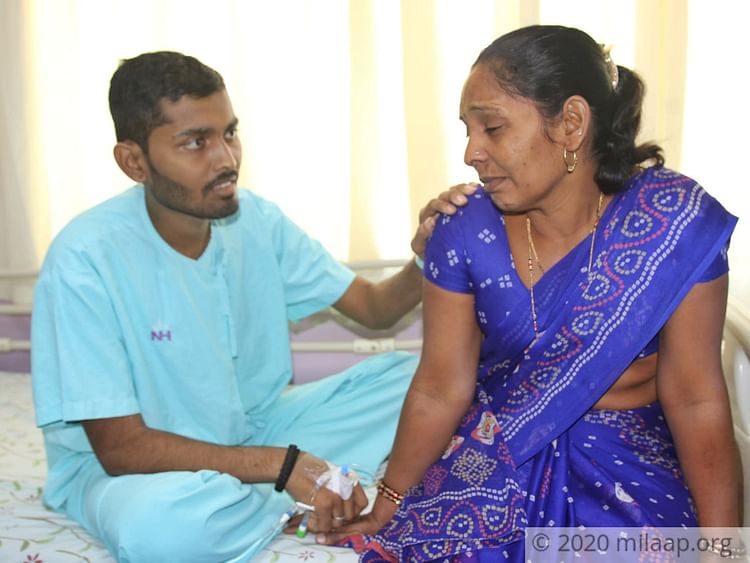 Abhishek is an extremely brave young man. Ever since his cancer diagnosis, he has been the one consoling his parents. Telling them it would all be okay, that it would work out. He got himself a job delivering newspapers, and with help from his father, Kumar, he was able to secure some loans. With this money, he was able to get himself treatment for his cancer. For a year or so, young Abhishek juggled going to school, working a job, and showing up for his chemotherapy appointments. A year ago, his efforts paid off.



'They told me my cancer was gone, and I believed them'
"When I told my parents what the doctor said, they were so happy! The whole year was such a difficult time for them.

I had to keep telling them things would be alright, while secretly preparing them for the worst-case scenario; I didn't want them to be completely broken if... if something happened to me. I was as happy as they were, I finally had my whole life in front of me again.

But two months ago... I started noticing the same symptoms I got two years ago..."
Abhishek's cancer has relapsed, and this time it's worse
After nearly a year in remission, young Abhishek's cancer is back with a vengeance. While he knew to expect the constant fevers and body aches, he wasn't prepared for how strong they would be this time. Poor Abhishek is in constant agony from the moment he wakes, to the moment he sleeps, the pain as deep as his bones. He has also started bleeding from his nose. This was entirely new to him, and it completely terrified him. He wants to get cured again, to live life again, but this time he's helpless.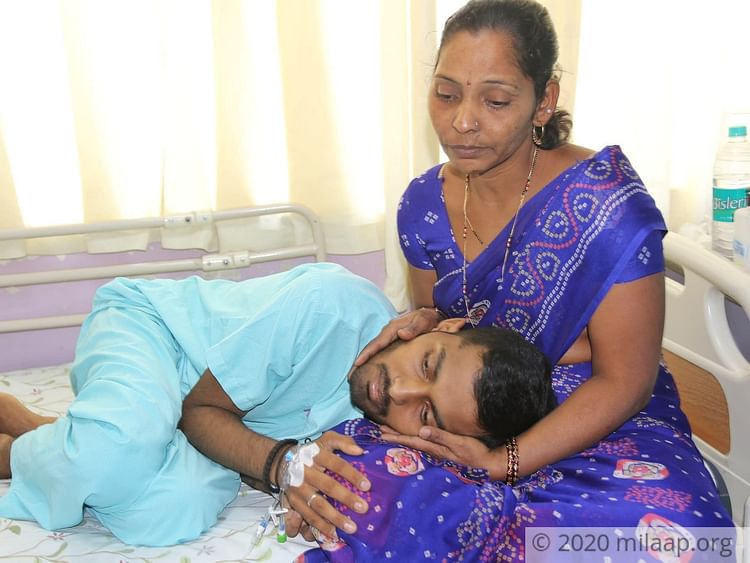 'We can't lose him, we almost lost him once already...'
"I brought him here to Bangalore because the hospital near our village refused to treat him, saying they can't fix him this time. Here, they're willing to, but we cannot afford the cost! My husband is working himself to the bone back home, but how can he ever raise 22 lakhs? Nobody will give us any more loans either.

This cancer is sucking the life out of my son in front of my eyes, and I'm unable to do anything about it! Doctors are saying his chemo needs to start immediately but... how...

" – Savithri, mother
Click here to donate and help save this brave young man's life.