Aayansh was just 2 months old when, one night, he suddenly started vomiting. And it didn't stop with just one or two times, it kept happening for hours. The little boy was so exhausted that he couldn't even cry anymore and almost fainted.


"I rushed him to the hospital in the middle of the night. My husband was on a night shift so he came directly to the hospital. When he reached, he asked me what happened and I couldn't explain what it was. It felt like... like I could lose him any second." - Smita, mother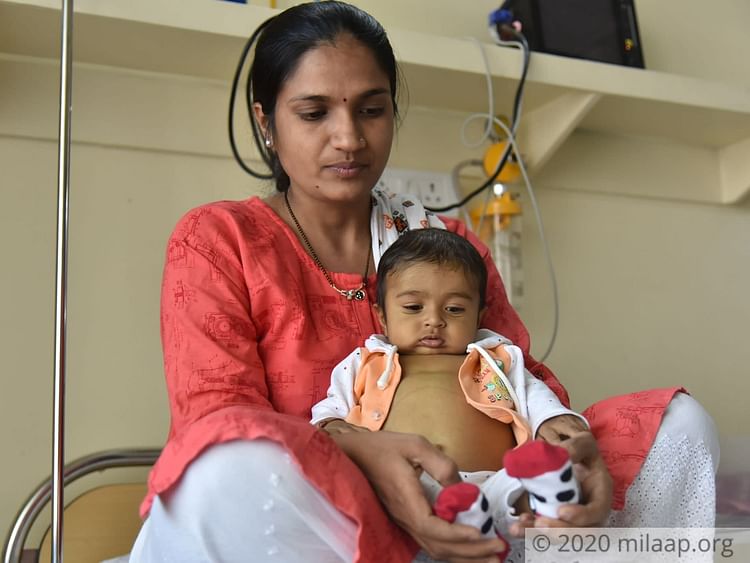 They got him urgent liver surgery, but it didn't help
After several tests, it was found that little Aayansh has liver disease and without immediate surgery to cure it, he wouldn't be able to make it. After the surgery, for one whole month, the little baby was admitted to the hospital and they thought he was recovering but the reports said something different.


"Instead of good news, the reports said his bilirubin (a substance produced by the liver) is very high. His liver wasn't cured by the operation. Soon his stomach started to bulge and no medicines could stop it. Now, his liver is completely damaged and only a transplant can save my child." - Smita.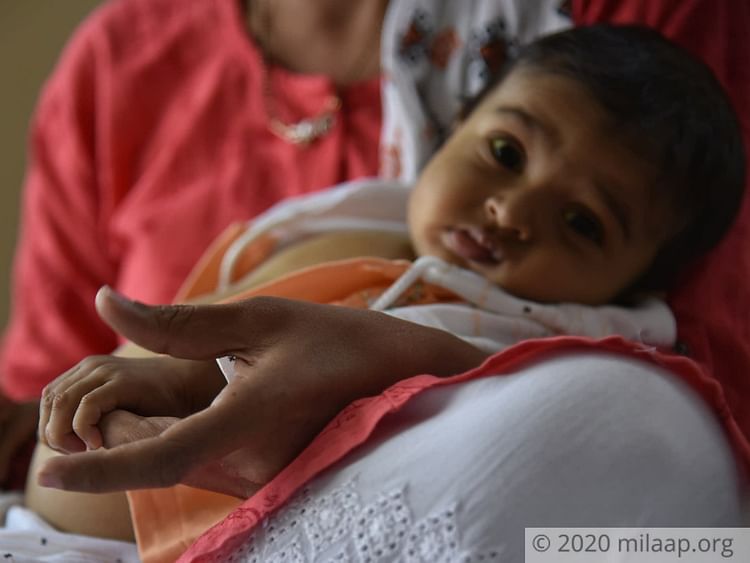 'It's like we are never at home and always at the hospital'
"Every other day we are at the hospital for one thing or the other. We are hardly home. We don't even understand where all our money is going, he needs so much care right now and we are unable to keep up with the expenses. We have sold everything we could and borrowed from relatives but now, we have nothing to keep going…" - Smita

Vishal works overtime every night, but it's not enough
Smita takes care of the things at the hospital while Vishal does overtime work to help the increasing expenses but it is nowhere close to what is needed. They need 25 lakh rupees for the liver transplant.


"I work in a private company as an engineer and it gets me decent pay but right now, it is nowhere close to what is needed. So I started overking overtime but still it is not enough. How will I ever manage so much money? I am just a lower middle-class person. I am failing to protect my child" - Vishal, father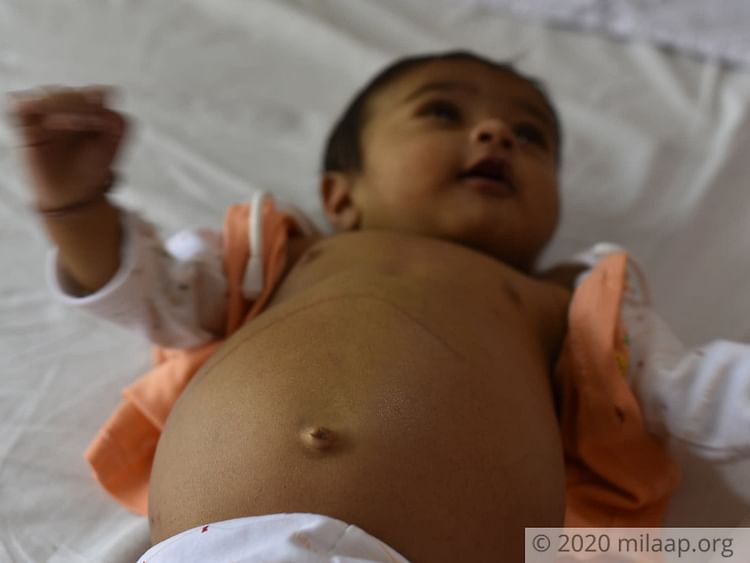 These parents have decided to even give up their elder child's education who will soon be in 3rd grade. Their life is at a standstill and they need your help. Without this liver transplant, they will lose little Aayansh. Your generous contribution can save this child. Click here to contribute.