"I'm still trying to come to terms with how things went so wrong, so fast. One minute my baby was with us, playing and running around, and the next, he was gasping for breath. Now he's lying in a hospital bed, unconscious. I can't hold him. I can't hear his laughter that would fill the whole house with warmth and happiness. I can't even get a good look at his face because of all the tubes that are attached to him. I can't bear to see him like this." - Yashoda, mother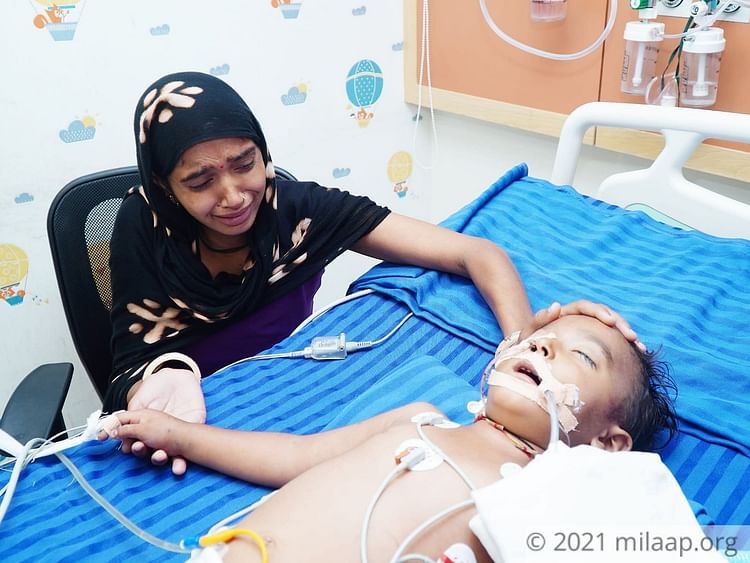 His parents thought a hospital visit was all he needed
Ever since he was a baby, little Aashu Saini would get frequent fevers, every 15 days or so. But medicines from a local pharmacy would help ease them, overnight. So, when his temperature spiked a little over a week ago, his parents thought it was just another passing fever and he would get better soon. But only 2 days later, it returned and his legs swelled up. His parents took him to a local doctor, where they found that his blood count was low. Suspecting something bigger to be the problem, the doctor asked them to take Aashu to a bigger hospital.


"We were strapped for money, but didn't want to compromise our child's health. So we adhered to the doctor's advice. We took Aashu to hospital, and the doctors there told us that he was having trouble passing motion. They assured us there was nothing to worry about and that he would get better, and he did! But that was only temporary relief, and things only got worse from there on. Nothing could have prepared us for this..." - Rohitash, father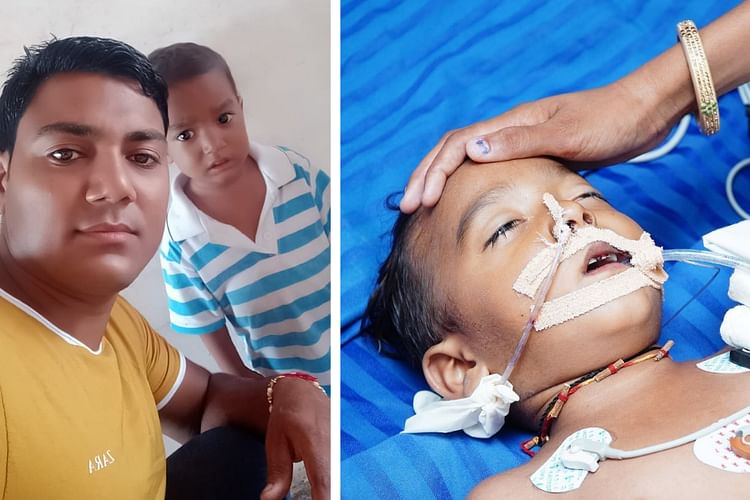 He couldn't breathe properly and had blood coming out of his mouth
"Only a few days later his condition deteriorated. I was so anxious with worry, and constantly praying that it was nothing serious…. but he was struggling to breathe and even bleeding from the mouth. We didn't think twice before we rushed him to a bigger hospital. There we found out that he had a severe kidney problem, along with malaria that has now become an infection and even affected his lungs." - Yashoda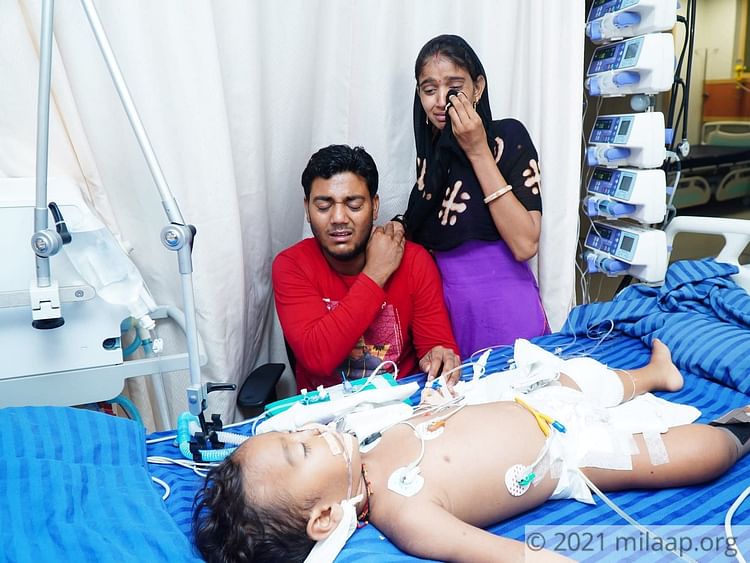 His kidneys are damaged and his liver isn't functioning properly
Aashu was diagnosed with

Acute Liver Failure, Stage 3 Acute Renal Failure and Hemolytic Uremic Syndrome (HUS)

. His liver is unable to function as it normally should, and his kidneys can't filter waste from his blood. HUS is a condition that has destroyed his blood platelets and his red blood cell (RBC) count is low, causing anemia.
He needs plasma therapy and prolonged treatment to recover
The 3-year-old needs to be administered 5 to 7 cycles of plasma therapy as part of his treatment plan, followed by supportive care. Currently Aashu is in critical condition and on a ventilator, because he cannot breathe by himself. His issue with passing motion has also persisted, adding to his plight.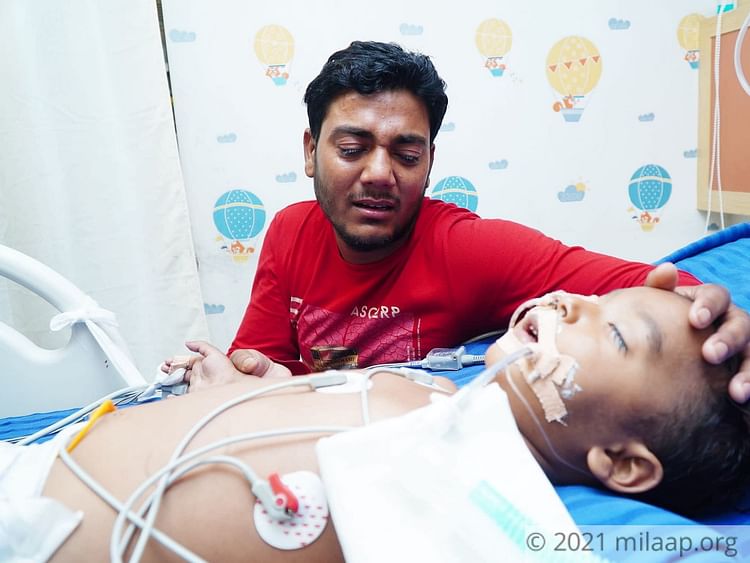 "Our little boy is laid in bed, hooked to all these tubes and machines and we feel helpless, unable to do anything because we don't have the means to save him. Everything I had, I have spent on my son's treatment, and I even had to borrow money from moneylenders. Yet it wasn't enough. I am only a labourer, earning a few rupees a day. But lately work has been scarce and it has been difficult for me to make an income. I just want to save my child, but it seems impossible without the money - 10 lakh rupees - that we need for his treatment!" - Rohitash.
These parents are in desperate need of your help. Their child is fighting for his life with every breath in his body, but they are failing to save him. You can support Aashu in his recovery by contributing generously so he can get the treatment he needs. Click here to donate.