"That day when they put her in the ICU, with a tube in her neck - it was her fourth birthday. She should have been celebrating with cakes, her dolls, her friends but she was lying down in an ICU bed, heavily sedated. When she was born four years ago, we had promised ourselves to give her the very best. Yet now she is in the hospital, fighting a dangerous disease and we are helpless, unable to do anything," - Anshuta, mother of 4-year-old Aarohi.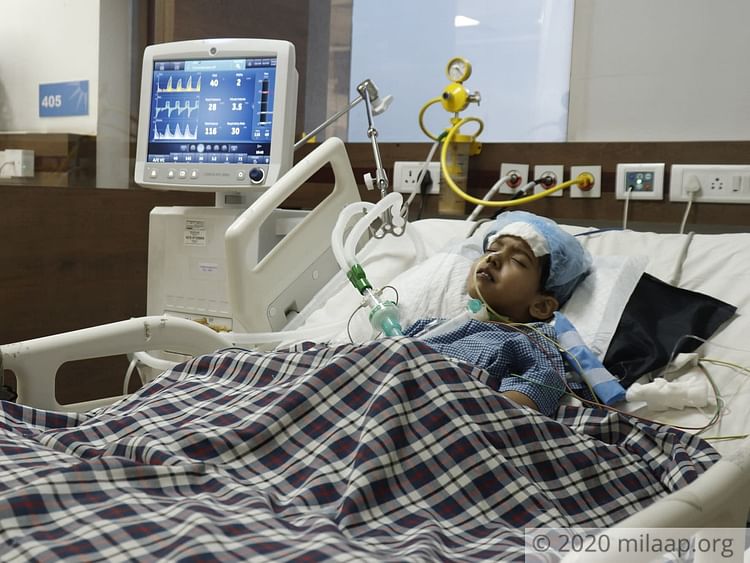 It's been a month since she is in the ICU - her condition is deteriorating
It was the month of May when Aarohi started having fever, medicines wouldn't cure her. As she started getting weaker, Rohit and Anshuta took her to the doctor. Her blood report showed a severely low platelet count. The parents were asked to take her to Nagpur for better treatment.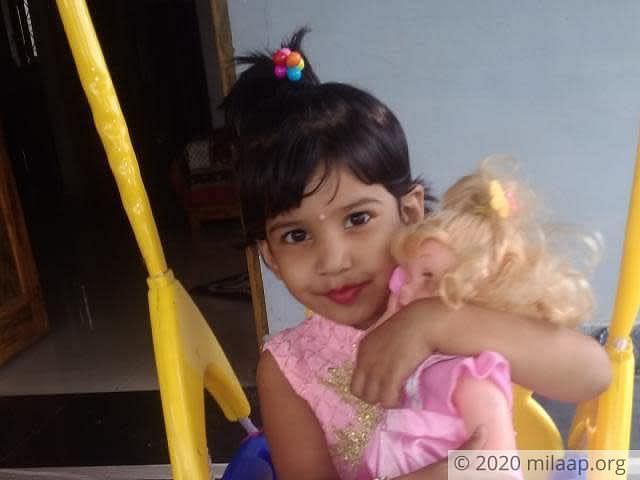 "Here we were told that my baby girl was suffering from cancer. We were heartbroken, how could this be true? But we were determined to save our only child's life. And she was getting better, she was showing progress after the first cycle of chemo. But then came our worst shock," - Anshuta.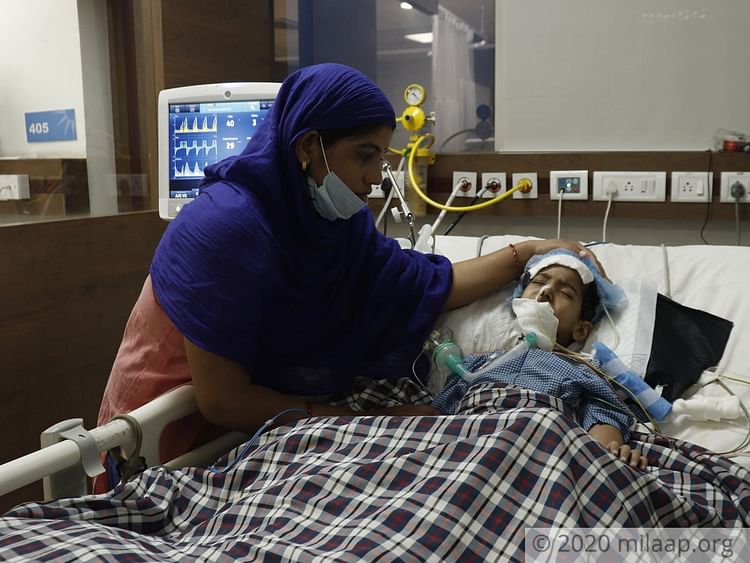 Aarohi's blood cancer had compromised her immune system to a great extent, so she contracted fungal pneumonia. She can't breathe on her own and needs ventilator support. A very rare condition, Aarohi needs a few more weeks to get better and start her cancer treatment.
I call out her name hoping she would look at me, but she stays asleep
Anshuta is unable to look at her daughter, sedated by medicines, a tube down her throat. She holds her arm, calls her by her name yet there is no hardly any response.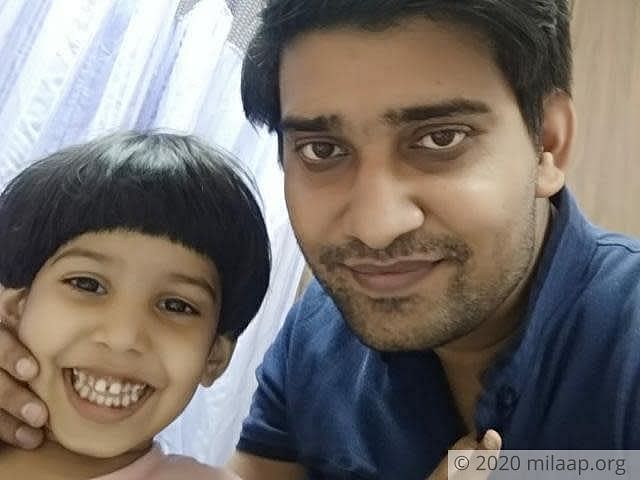 Aarohi with her father, Rohit
"I am dying to see her smile, see her play, run around the house. We thought we were doing the right thing, I don't even know how all of this happened. We need around 18 lakhs for her treatment, but we have already spent over 13 lakhs. My husband, Rohit, is doing everything possible to afford the treatment but it is way beyond our means," - Anshuta.

Rohit works as a part of the college staff in a small town in Madhya Pradesh. The sole earning member of his family, he is trying very hard but he needs your help to save his only child from this dangerous disease.

Aarohi is only 4 and she is fighting a battle between life and death. Her parents are desperate to save their daughter but their hands are tied. A generous contribution from your side will help them.