"The first thing he does when he wakes up is take medicines. It has been the same routine for 7 long years now. While earlier he used to cry to go to the hospital and get injections, now he's so used to it that he tells the nurse 'aunty, injection lagao' (aunty, give me the injection). This is not the life a child should have! Despite all the medicines and injections, his conditioning is getting worse now. Only a bone marrow transplant can save him." -Shweta, mother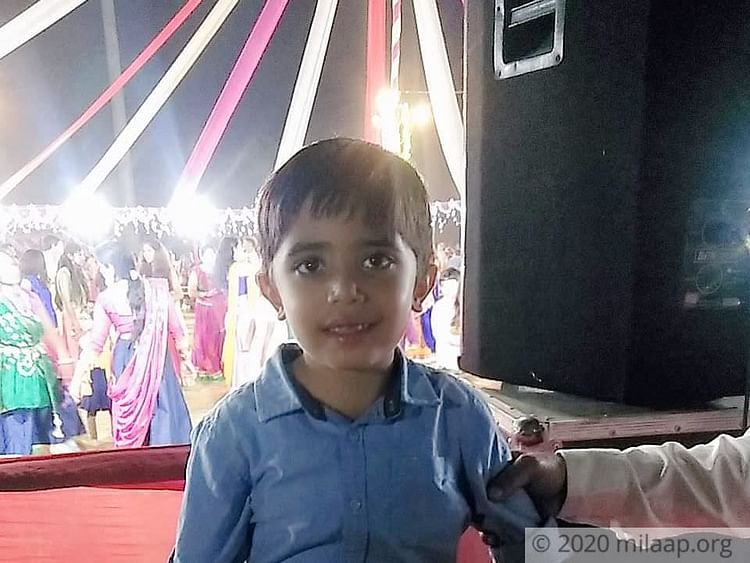 7-year-old Aarav is visibly different from his classmates. He's the shortest in class, his weight is also the least. He can't play as much as them and gets tired very easily. This isn't just because he's growing slowly. Aarav has been living with a dangerous blood disease since birth, and now he's running out of time to fight it.


He's had a painful childhood all these years
Aarav was only 1-month-old when Shweta and Sandeep found out that he has thalassemia major – the most severe form the disease which affects the body's ability to produce haemoglobin. And every since then, he's never had a normal childhood.


"It hasn't been easy for Aarav. Ever since he was a baby, he has been going to the hospital every month to get blood. Despite that, he continued to do well in his studies and tried to be cheerful. But now even when something small happens, I begin to worry, whether it's a cold or even if he says his hand is hurting – because these are not small things for my Aarav, these can be dangerous."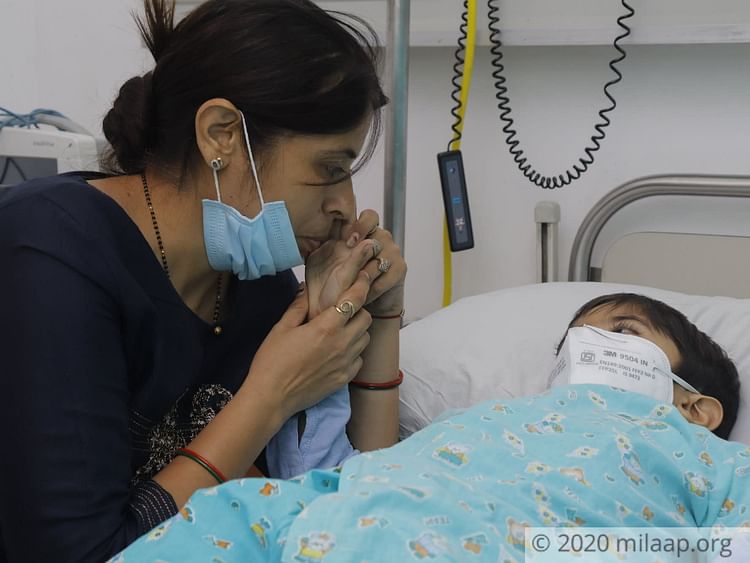 His transplant has been delayed for 3 years already– there's no more time to waste
Shweta and Sandeep both work at a pharmacy near Delhi. A large portion of what they earn has been going towards Aarav treatment. They have to spend on medicines, tests and blood transfusions every month, while also taking care of their family of four. They've been struggling so much that Aarav's transplant has been delayed for almost 3 years.


"We just haven't been able to put together so much money. We have an older daughter to take care of too. We've tried our best, saving every rupee, none of that was enough. But now we can't delay it any further. His condition is getting worse and we're still struggling to arrange for the funds…it will cost us 30 lakhs! "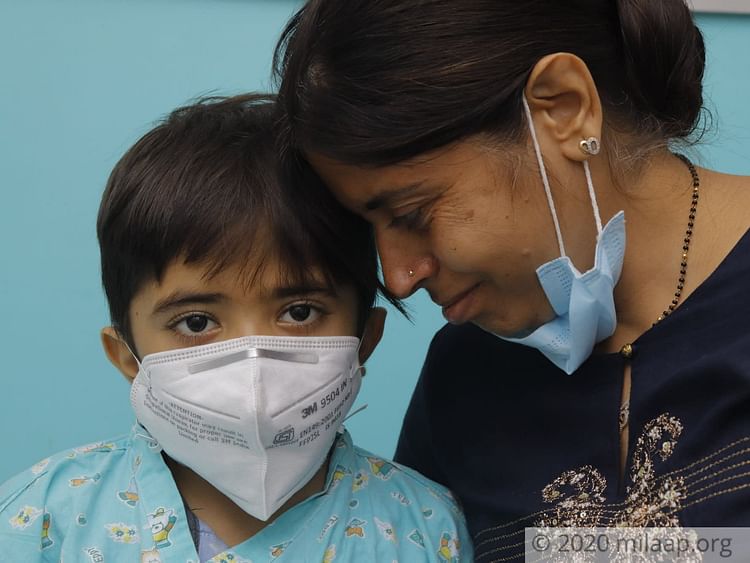 Aarav needs to get the transplant soon. His parents have gone above and beyond to try and afford his treatment. Now, you are Aarav's only hope. With a bone marrow transplant, he can survive this dreadful disease.