Savita , a 17 year old girl in my school from an economically weaker section wants to be a computer engineer
Shivam, another 17 year old boy from my school wants to be an architect. He is also from economically weaker section .
With the onset of pandemic,it's been very difficult for children from EWS to study and compete to be at par with their education.I Tejas singh of grade 12,Springdales school DK has therefore taken the initiative make laptops,tabs ,mobile phones ,books and stationary available to children of weaker sections of society so that they can study without stress .We are collectively engaging in fundraising for the same cause.We will also be taking classes about teaching these students how to use these gadgets effectively.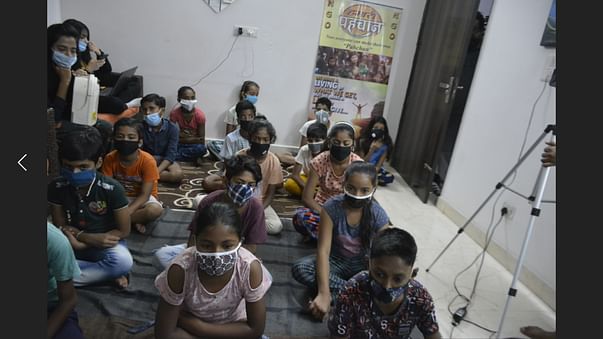 A report shows the many ways in which the pandemic is making it difficult for schools to provide high-quality learning opportunities for all children. For example, many models of remote instruction rely at least in part on parents-as-educators, when in fact many parents—especially low-income parents—are required to work outside the home or have limited technological proficiency to support students' distance learning needs. And only about 1 in 3 families report that students always have a place free of distraction for remote learning. They face technical issues as they are not much aware of technology and computer applications.So its time that we join hands to to support this cause as 'PADEGA INDIA TABHI TOH JEETEGA INDIA'
We might not be able to sponsor a student's phone or
laptop on our own, but even if each of us contributes a small amount of Rs.1000 or Rs.500,
100. We can help these students achieve educational stability. With your support, these
students will be able to attend classes on a regular basis and will be prepared to take
responsibility for a more educated India.
By doing our part, we are not only assisting a student in obtaining an education, but we are
also encouraging and contributing to our country's bright future.