Syed Gulab has been serving free lunch to the attendants and relatives of patients outside Indira Gandhi Children's hospital in Bangalore for the past 4 years. The place where he feeds is at a center point of 4-5 government hospitals. So hundreds of migrants, who have come to Bengaluru for the treatment of their loved ones, line up every day with the hope to get a fulfilling meal from Syed. Syed feeds breakfast and lunch to about 700 people every day.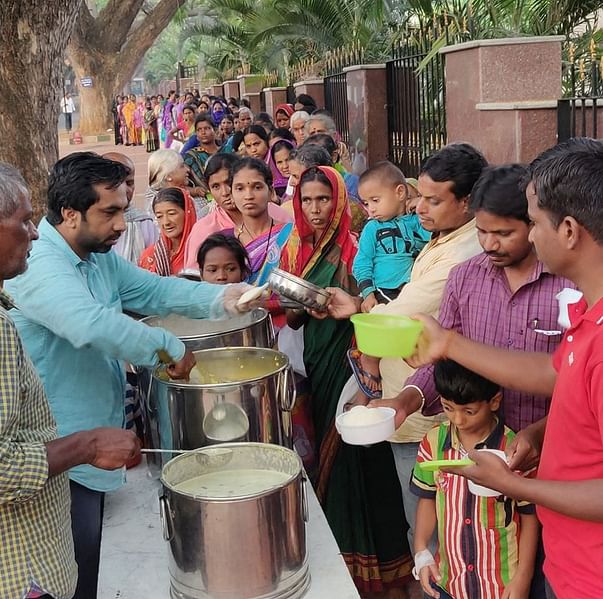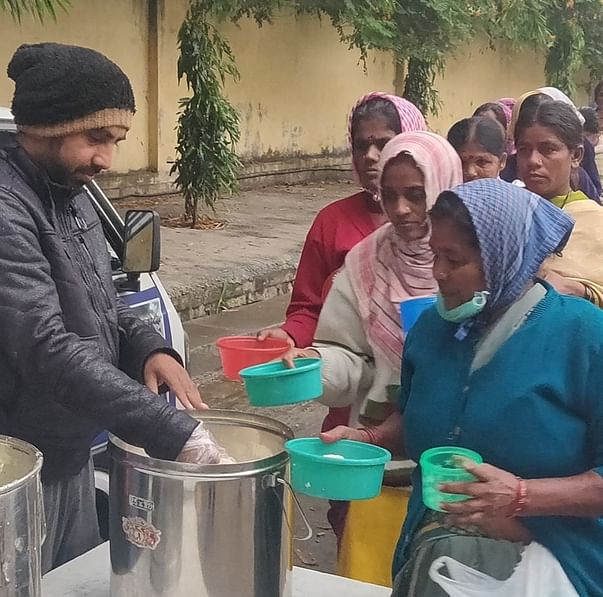 Gulab, a 41-year-old former auto spray painter, and now a motor vehicle insurance agent got the idea to start the campaign four years ago, when his niece was admitted to a hospital. He witnessed poor families who had come from far off villages and towns from across India who stayed hungry just to be able to save money so that they can continue their treatment. He felt the desire to be able to help these struggling people. "The hospital bills are so exorbitant that low-income families find it hard to afford medication and the three times meal at the same time. And to top that, many of these patients come from different parts of India and elsewhere, so finding affordable accommodation is another difficulty they face," says, Gulab.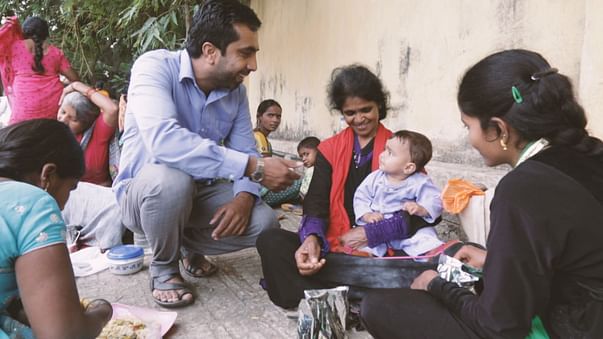 Gulab has successfully managed to continue this deed for the past four years without missing a day of serving food. He now says the people who came there have become like family, when he quenches their hunger it feels like he has eaten to his stomach's full.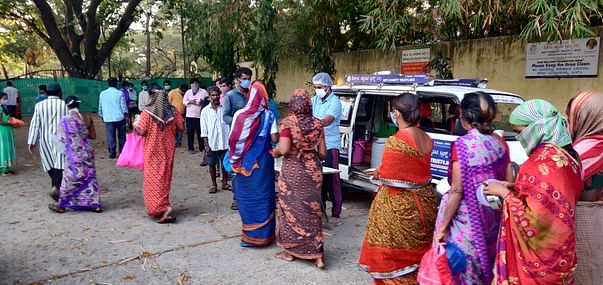 "I have had tough phases in this journey where I had to sell my camera and my bike to manage funds for the food. I sometimes hardly had money to feed my own family. But due to God's grace I have managed to pull through it. I am only looking at taking this forward. If you people fund me to continue this work I will serve people until I die. I have no intentions of stopping "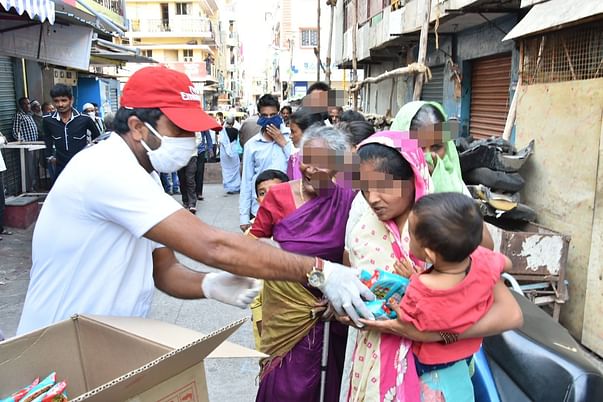 Since lockdown started, Syed has altered the way he feed in front of hospitals. He provides food parcels to people near hospitals so that they do not crowd at one place. Looking at the hardships of daily wage workers, Syed Gulab started distributing food kits(dry ration) across Bengaluru to daily wage workers. Till now he has distributed 5000 such ration kits. Locations covered : Sarjapur road, Marathahalli, Begur road , Bettadaspura near Electronic City, Chandapura , slums in JP nagar, Baglur cross and near Devanahalli. They have also distributed 1,000 masks and 30,000 noodles packets.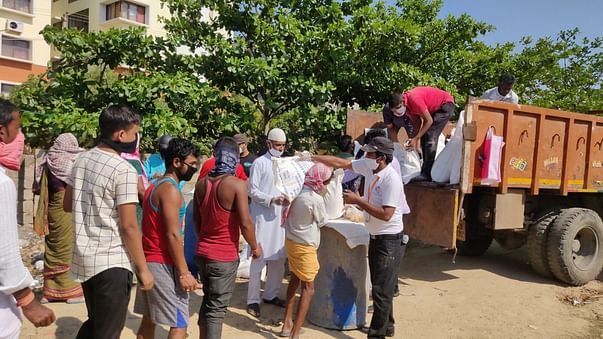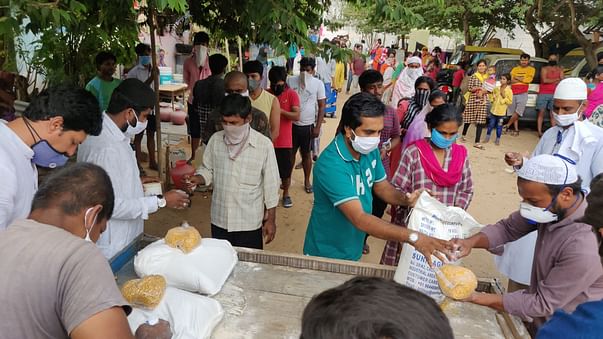 Due to the extension of the lockdown, the food kits distributed to the daily wage workers has not been enough. He now needs to re-distribute the ration to all of the locations again so that the daily wage workers can survive the extended lockdown. He also wants to reach out to thousands of daily wage workers who he was not able to reach out till now. With the lockdown extended till May 17 and the Bangalore district being in the red zone, Syed need your help to continue his work to feed the hungry.