"The moment you turn on the news now you see photos and videos of how much the people in our country are suffering because of the COVID pandemic. This second-wave, especially, has been really scary. People are being turned away from hospitals even when they're in critical condition, even when they're struggling to breathe, because hospitals have run out of basic things like beds and oxygen. Unable to see all this suffering anymore, we at YouWeCan have taken it upon ourselves to do as much as we can. But we need your help." - Yuvraj Singh



You can help YouWeCan make a difference in the lives of more than 6000+ people every month. YouWeCan is rapidly scaling up the COVID-19 critical care capacity of hospitals located in some of the most affected areas of the country by setting up 1000 COVID-19 Critical Care Beds. This initiative will include:

•

1000 additional critical care beds
• 100% oxygenated beds
• 50% BiPAP enabled beds
• 10% Ventilator enabled beds
• Other essential equipment for a COVID-19 critical care center


100 beds have already been delivered; work is in progress for 100 more.

This campaign supports the setting up of a 100 bed COVID-19 Critical Care Facility.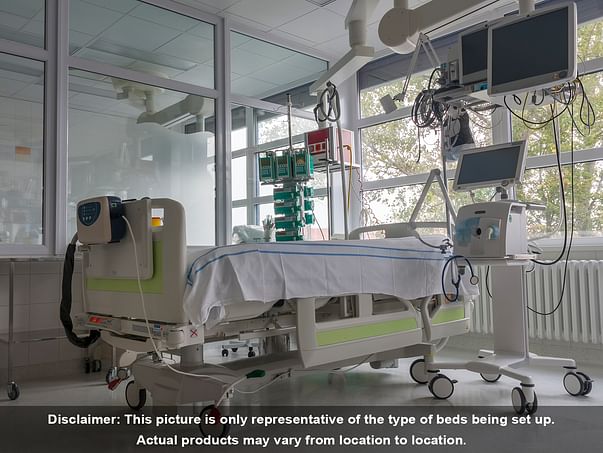 "We at YouWeCan are working round the clock to increase the capacity of the hospitals by an additional 1000 oxygenated beds with ventilators & BiPAP machines, for the critical care of COVID patients, over the next 30-45 days. This isn't something we can do on our own. I am humbly requesting all of you — my friends, my fans, and even corporations — to come forward and help me in this fight. The only way to beat this pandemic now is together."
YouWeCan has been empowering and saving lives since 2011
"I remember how privileged I felt when I was getting treated for cancer 9 years ago. Countless others were dying every day because they couldn't afford even small medical expenses. So the first thing I did after finally beating cancer was starting the YouWeCan."
As a cancer survivor himself, Yuvraj Singh had wanted to empower as many people as he could against the disease, eventually impacting over 350,000 people through various cancer initiatives over the past 9 years. Last year though, when the pandemic first started taking hold in the country, Yuvraj knew he had to expand his foundation's reach even further.

Click here to donate, and make a difference. Save lives. Together, YouWeCan.