48-year-old IT entrepreneur, Rakesh Shukla never had a dog growing up. "10 years ago I got my first dog and she's the only dog that is not a rescue. I had to scramble to get the house prepared. And soon I found another pup that came running to me and I brought her to my office. Eventually I started bringing in dogs that I rescued from the streets to my office and soon I started working on a plan to create a place for them to stay," says Rakesh.

Soon enough, Rakesh decided to bring any stray or abandoned dog home and has adopted an immense number of dogs. There were protests from his wife in the beginning so he made his office a home for all these dogs. As time went on and the number grew, he bought some land in Dodballapur, outside Bengaluru, where he built a farm to shelter all his dogs. He registered an NGO "Voice of Stray Dogs" (VOSD) to rescue and rehabilitate injured and abandoned dogs.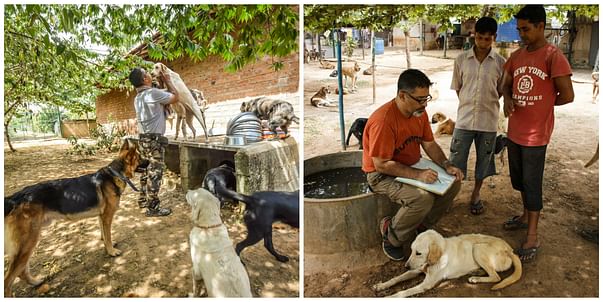 "We don't refuse to admit any dog. However, there are guidelines on the kind of rescues we do. We don't take pets or healthy street dogs. Otherwise, we take in almost every kind of dog that needs help. Diseased dogs, those hit by vehicles, having maggot wounds, and those with disabilities are sheltered and treated", says Rakesh. The farm space is made in a way that the dogs can run around and take a swim whenever they want. He has employed few staff members, who are trained in veterinary aid to look out for the dogs. Today he lives along with and looks after 850+ dogs who came from all across India. Rakesh works remotely from his farm over the internet to run his IT firm in Bangalore and co-ordinates remotely with his colleagues and clients. "As long as I am available over my phone and laptop, my company can run", says Rakesh. From food to medical attention for the sick ones, Rakesh spends almost 15 lakhs every month on VOSD, out of which most of it is paid from his own pocket. Despite financial challenges, Rakesh's resolve made him stand firm on his love for dogs and he never gave up.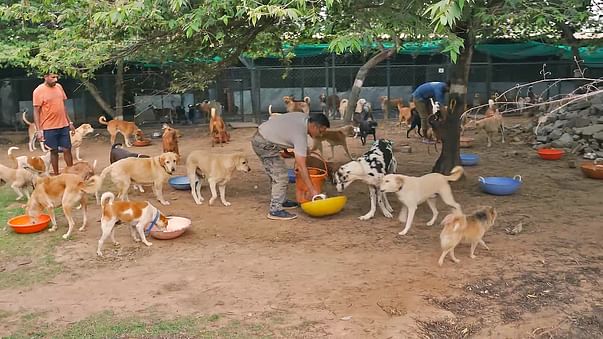 WATER CRISIS AT VOSD:
● Last year the monsoon failed and we ran dry and had to buy water for a few months. We received concentrated rainfall in Sept-Oct after the monsoon season. Clearly it was not enough to recharge our surface and underground water. This year we have run dry a month earlier than last year. Water usage has increased as the number of dogs has increased.
● Groundwater - our borewells are down to capacity of 1000-2000 LPD that will run dry anytime now.
● Rainwater: Both our water storage pools have dried
● Wellwater: The well has dried
This is a water emergency for VOSD. Even if the monsoon is in time the rains are 4 months away till we
have any sort of recharge above and below ground.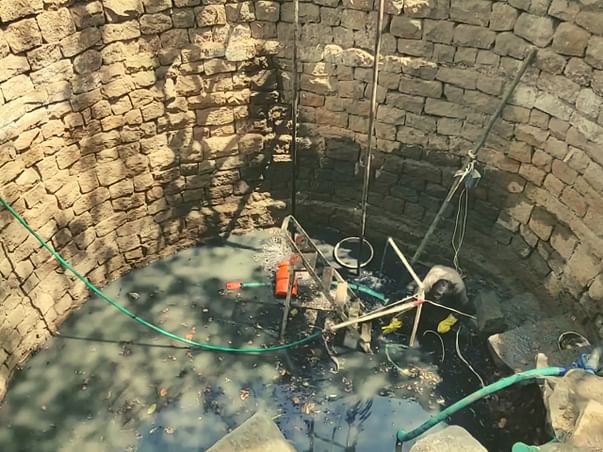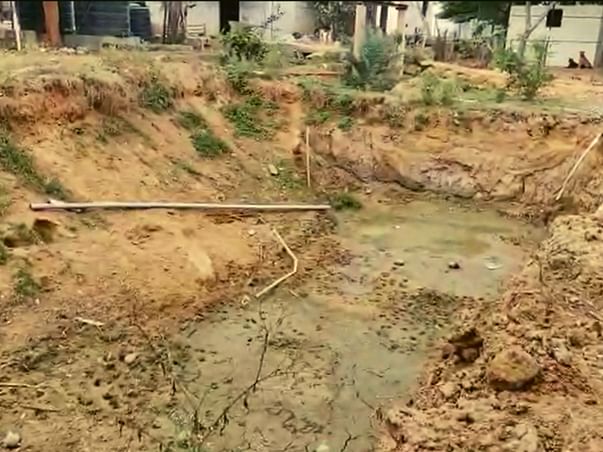 CURRENT WATER REQUIREMENT:
● Water for cooking for 850+ dogs (2000 Liters Per Day, LPD)
● Drinking water for dogs, , cows and horses (2000 LPD)
● Drinking water for 20 staff (1000 LPD)
● Water for cleaning over 60,000 sq feet of build up area for dogs including the hospital, 50+ kennels, 50+ enclosures (5000 LPD)
● Water for construction + plants (5000 LPD)
Per day water use: 15,000 LPD

IMMEDIATE/ CRITICAL NEED:

● 3 tankers of water to be brought from 22 km away (Doddaballapur) each day. Cost Rs 5000-6000 per day for over 4 months till the monsoon arrives.

● STORAGE TO RIDE OUT EMERGENCIES
We've begun construction of a 150,000 liter concrete underground storage tank. When full it will give us between 30-60 days of drinking water capacity to ride out emergencies. It will take 2 months to be able to get ready and store water.
● UPGRADE OF 3 PHASE SUPPLY/ MOTORS:
3-Phase motors have to be replaced / upgraded to run on 220v supply. This requires dismantling the borewell to bring out the motors.

● UPGRADE OF THE SEWAGE TREATMENT PLANT (STP)
We've begun upgrading the STP from the basic system today.

● INSTALL COMMERCIAL RO PLANT
We intend to install a commercial RO plant of 500LPH capacity that can produce 5000 liters of drinking water each day from rain/ surface/ treated greywater.
Please support us to provide drinking water for the 850+ dogs to survive this summer and also create a sustainable water supply for the future at VOSD. Your support is critical to make it happen.