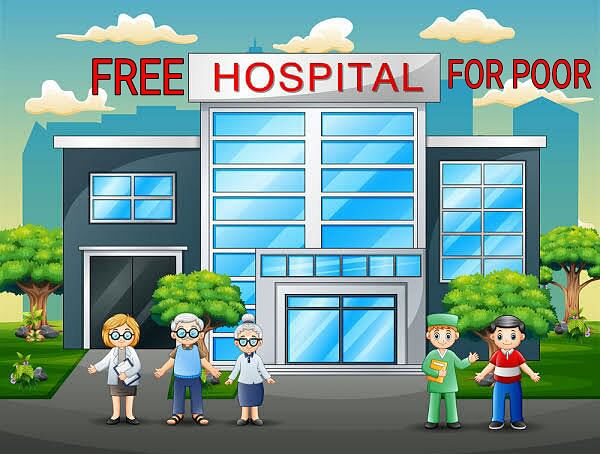 This campaign is running to provide free treatments to poor and helpless people.
Our aim is to provide high class facilities free to poor people.
that how they can get relief from costly hospital's treatments to save their loved one.
Hi,
I'm a life science professional and providing my service as Microbiologist in "Vivi Med Labs Ltd." I belong from lower middle middle class family in india I faced many problems in my life.
I make medicine to cure patients. but I observed that every people can't afford a best treatment becouse some people are really poor and helpless. As my father was in brother's case.
Indian government started some facilities but i think that all are not effective in real. Many of people in critical conditions go to hospital and that private hospital demand high amount for treatment as more money as a poor people can't afford even some people can't earn in his whole life than he goes in government hospital and government hospital says that we have no facilities like we can help you. The result is death . The helpless person loss his /her loved one.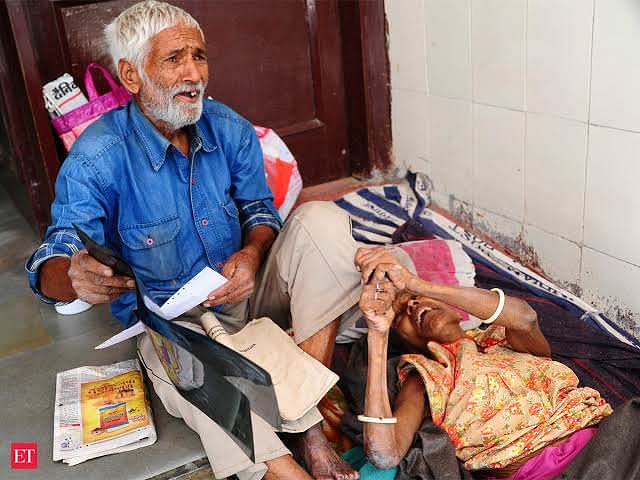 So I want to start a hospital for poor and helpless people who can't cure his children, parents and loving family members. Due to costly treatment.
I dream a multispeciality hospital with modern infrastructure with modern equipments will be available for poor people where they can go and say we can't pay the bill and in reply hospital say it's ok we will treat you free..
Project Report

FREE HOSPITAL FOR POORVishal Kumar
FREE HOSPITAL FOR POOR
Sugar mill road, Kashipur,
Uttarakhand 244713
Contact no. -+919012990328
Email - k.vishal250@gmail.comProject benefits
Free treatment to poor
Best and high facilities for poor
Employment
Social economic benefits
Project cost
Total cost of project - 1 cr
(This is the starting cost and it'll increase according to upgretation.)
| | | |
| --- | --- | --- |
| | Description | Cost (Rs.) |
| 1. | Land | 45,00,000 |
| 2. | Construction | 35,00,000 |
| 3. | Equipment, Beds, Pharmacy, Laboratory and starting running cost etc. | 20,00,000 |
| | Total cost | 1,00,00,000 |
Campaign will continue to collect funds for upgrading the facilities.
I'll give you more details of equipment prices when it will start.
Goals
First priority is to give more and more free treatments to poor
To less the cost of treatment for who want to pay and who is able to pay
To give latest and modern facilities to our poor people free
To save poor's life and save them from robber doctor (Private Hospital)
To spread happiness
Project Report For Free Hospital For Poor
Overview
This is a projected and estimated report for a Free Hospital for poor people. Hospital will be totally dedicated to poor and helpless people. The modern and latest equipment will be available for free treatment. The hospital will be available for both poor and rich people and will earn profit from the rich to give free treatment to the poor.
Currently, In my region there is no Hospital which helps poor people. Many private hospitals are available but they are very costly and many poor people can't afford the treatment at private hospitals. In my region there is also a government hospital but has no facilities. It has only 2-3 doctors and they are also not available everyday.
"One day I went to a government hospital in the hope of getting cheap treatment but it was different. I had a little chest pain problem and the doctor advised me for a blood test of Rs 5000 immediately and prescribed me medicine of Rs1500. I said to him sir please prescribe me some medicine from the government hospital's pharmacy and he replied no that medicines are not effective. You should buy medicine from outside and at last when reports came I had no big problem that tests were rubbish."
I realised how many people like me face this problem. Doctors do robbery at poor's home.
I decided to start a free and cheap hospital for poor and helpless people.
How hospital will run
My plan to run the hospital successfully is like that we'll open hospital for both poor and rich people and will provide high facilities to both and charge rich people for profit and that profit we'll use to treat poor people free.
I'll hire a team of specialist and qualified staff. I'll motivate the doctors on how important this is.
I'll also call the doctors as volunteers if anybody wants to provide his service to poor people he can contact us. I'll request doctors to give at least some days in month to help poor people in our hospital.
When will the hospital start ?
As soon as the fund is raised I'll start soon. My plan to open this for people is in jan. 2021. Because construction and licensing takes more time.
That's all from my mind and thoughts.
And you people if have any suggestion and query about this project for me.
Please tell me
Contact on +919012990328 (after 5:30pm) or email on k.vishal250@gmail.com
Thank you.
If you understand these problems then help to raise funds for the help of the poor and helpless.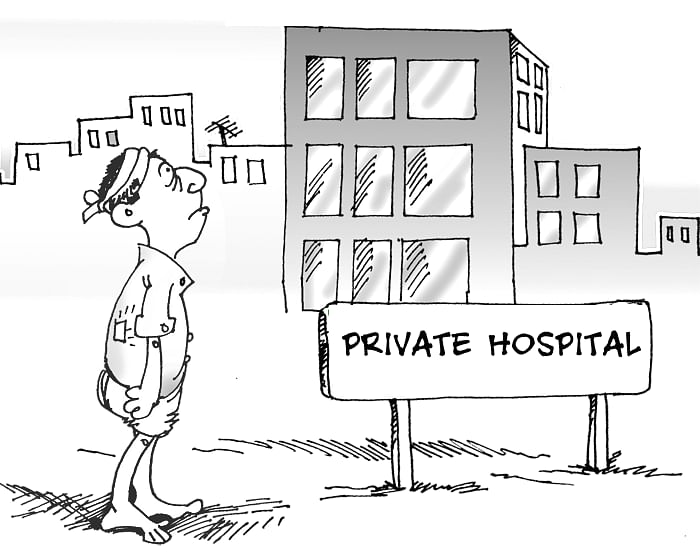 I think many people like me understand the importance of this type of hospital.
I know that Rs. 10000000 is less for establish a multispeciality hospital which provide every facilities under a roof.
But it is sufficient to start help to people we can begin a perfect start. If you people are with us.

For this dream project please help to raise fund and donate to help
According to Times Of India
Nearly 27% of the total deaths in India happen with no medical attention at the time of death, according to the 2013 civil registration data released by the Census directorate. Data based on 27 states and Union territories also indicated that only 43% of the total deaths happen in institutions and only 3.9% of the rest under the care of a qualified allopathic doctor.
Experts say a large percentage of deaths happen without medical care due to high cost and inaccessibility to medical care in rural and hilly areas.
According to experts, many people die due to lack of minor surgeries (Bell weather surgeries) and globally too in 2010, an estimated 16.9 million people died (32% of all deaths worldwide) due to lack of access to surgery and anaesthesia. A Lancet commission report says the above figure surpasses the number of deaths due to AIDS (1.46 million), tuberculosis (1.2 million) and malaria (1.17 million).
So Costly treatment is a major problem for poor people i think.
Private hospital has come on robbery with poor and helpless people.
They take commission on patient's pathology tests, ex ray, ultrasound, medicine, long hospital stay, surgery without cause, even on every situation they don't want to miss the chance to earn.
So there is a need of Hospital for poor.
And if anybody want to talk to me than please feel free on +919012990328 (after 5:30 pm)
Or email on k.vishal250@gmail.com