Piyali is a place in South 24Parganas district of West Bengal. There are many small villages in Piyali.

The people living in these villages are mostly employed in the unorganized sector, mostly as daily labourers or domestic workers. The villagers seek out work mostly in nearby areas of Kolkata by local train journey of an hour. Since, the lockdown and COVID crisis, there has been severe dearth of opportunities in the labour markets. Getting continuous work has been difficult and as a result, the villagers of Piyali have lost their livelihood. To make situations worse, local train service plying between Piyali and Kolkata (Sealdah Station) are presently paused.
Last year an article was published in
Gaon Connection
covering the situation after first lockdown and the cyclone Amphan.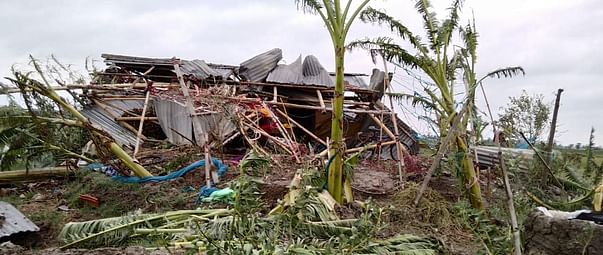 There are more than 100 people who are reported as COVID+, as on date and Corona virus has taken the life of more than 20 people. Due to lack of Health Care Facilities (in the form of one Health Care Centre) and limited means of testing, we presume that the numbers are severely under reported. The village was also severely affected by the Amphan Cyclone last year.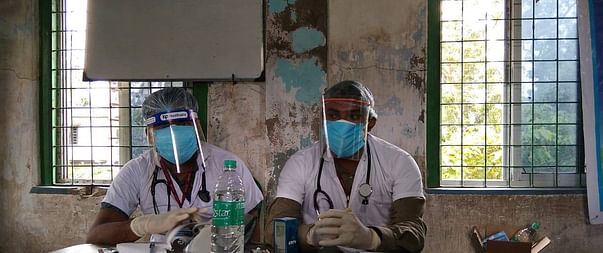 Prantik Sundarban Welfare Association
has been helping the villagers during the COVID-19 crisis by providing the villagers of Piyali with food items namely, rice, pulses, potatoes, soya beans, cooking oil, salt, biscuits; baby food; soap, sanitizer, amongst other essential items. In addition to providing essential items, medical camps and distribution of medicines have also been carried out free of cost. Due to the lack of Health Care Facility and ambulance, if a resident of the village requires hospitalization, auto-rickshaws are used.

We are looking to sustain the life of people of Piyali and provide them with adequate health care for prevention and cure of COVID-19.

PROCUREMENT
We are looking to procure ration for the villagers.
Organize medical camps.
Distribute medicine for prevention and cure.
Ambulance, in case of hospitalization.
Oxygen cylinders, as and when required.
PROCESS
We acquire everything from Kolkata through our team of dedicated volunteers who are working day and night.
IMPACT
Around
3000 families
of Piyali village in South 24Parganas district of West Bengal who come from the economically weaker section of the society.
The second wave of COVID-19 is spreading like wildfire. There has been no help so far from government. We are trying our best to help the affected people, however, we are running short on funds.
We urge you to contribute generously and spread the word.
You can learn more about our work from our website-
https://prantikswa.org/
Edit-
Because of the cyclone
Yaas
and the tidal activities, the islands of Sunderbans are submerged underwater. The air is stinking of the dead freshwater fishes because of
salt water contamination
. People have lost their houses and has made a temporary shelter with plastic near the high roads. Some are using their vans or engine vans to make a temporary shelter. Most did not have a proper meal since the cyclone and surviving on dry foods(chiwda/muri). Most NGOs from Kolkata are just giving reliefs to the people near the rivers and the people living deep inside the islands are left helpless without any aid from anyone.
Since, most members of Prantik Sunderban Welfare Association are originally from Sunderbans, we cannot just do nothing. That's why we have decided to
feed the starving people
who are deprived of any kind of relief and help rehabilitate the locality as much as possible.
Please stand with us in this effort.