COVID-19 emergency is showing into an exceptional fiasco - one that has left all nations of the world in disorder. The 21-day lockdown has accidentally uncovered the extraordinary weakness of transient laborers in India. This move while fundamental sadly set off a converse departure of transient workers, the size of which has not been seen in our occasions.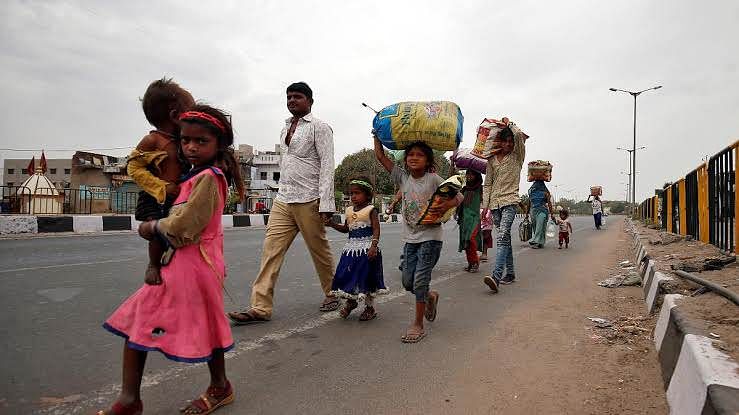 A large number of vagrant workers, surrendered by their bosses and temporary workers, wound up in an edgy circumstance where essential necessities of nourishment and sanctuary were detracted from them. Our study shows that an amazing 42% of workers referenced that they had no apportion left in any event, for the afternoon, let alone for the span of the lockdown.
62% of laborers didn't have any data about crisis government assistance measures gave by the administration and 37% specialists didn't have the foggiest idea how to get to the current plans. An estimation and cross-correlation of normal pay and number of long periods of work lost exhibits that the assessed loss of salary is between '4,000 to '10,000 for every worker.
An altogether upsetting information point that rose up out of the quick appraisal review is that 92.5% of workers have just lost work due to the lockdown.
It is likewise essential to take note of that a disturbing number of laborers that are practically 42.3% of laborers expressed that they don't have any apportion left for the afternoon, let alone for the following barely any days.

Further, about 33% of laborers don't have the cash to get it, 14% don't have proportion cards and about 12% referenced that they couldn't get to it in their present area as they were vagrants.

Workers with wards back in the towns are stressed over kids, pregnant ladies, wiped out, older, and debilitated individuals from the family unit who might be generally influenced, as they have been not able to send any type of settlements to the wards back home.
This is a significant measure to alleviate the present status of dread and disarray: Lok Jagran Manch - (a Social Volunteer Unit of ACRA) connecting with them utilizing on the web apparatuses like Google Forms for overviews, internet based life correspondence and making of valid IEC material for computerized and physical course.

Your little commitment could give vital supplies to support those vagrants and their families endure. You could give cover, nourishment, safe drinking water, cooking and cleaning supplies, and different fundamentals to individuals in the midst of hardship.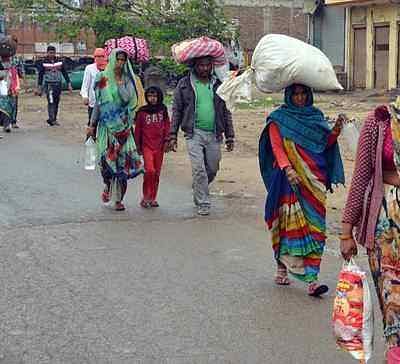 Utilisations of assets:
Stage 1-estimations-(10 to 12 days) - 900000 approx
Nourishment ( Meal, natural products, water ) per individual.

1. Wheat flour - 3 kg = 75

2. Rice - 5 kg = 225

3. Eatable Oil - 2 kg = 200

4. Sugar - 2 kg = 80

5. Tea - 1/2 kg= 100

6. Toor Daal - 1kg = 60

7. Salt - 1/2 kg = 10.NOTE: IMAGES SHOWN ABOVE IS SAMPLE PURPOSE ONLY