Milaap is waving off its fee to ensure that every single rupee that you donate is utilized towards providing maximum aid. In these crucial times, it is essential that every resource and every rupee should reach the people who need it the most. We are playing our part.
VARA FOUNDATIONS IS A CHARITABLE TRUST ENGAGING IN PROVIDING FREE FOOD AND SHELTERS TO PHYSICALLY CHALLENGED. DURING THIS LOCKDOWN PERIOD LAKHS OF DOWNTRODDEN AND OUTSIDE STATE LABORERS ARE STRUGGLING FOR FOOD AND WATER.
WE ARE ALREADY STARTED HELPING THE NEEDY PEOPLE. BUT DUE TO SHORTAGE OF FUNDS, WE REQUEST ALL PHILANTHROPISTS TO HELP US FINANCIALLY TO HELP THESE NEEDY PEOPLE IN NEEDY TIME.
The money raised will be used to:
1.Distribution of meals to the poor
and stranded migrants by our dedicated volunteers who identify the locations which needs atmost importance to distribute food.
2.Distribution of ration kit in the slum
areas and stranded migrants. The kit includes 5 kg rice, 5 kg wheat flour, 1 oil packet, 100 g chilli powder, 1 salt packet, 1 bathing soap, and 1 detergent powder.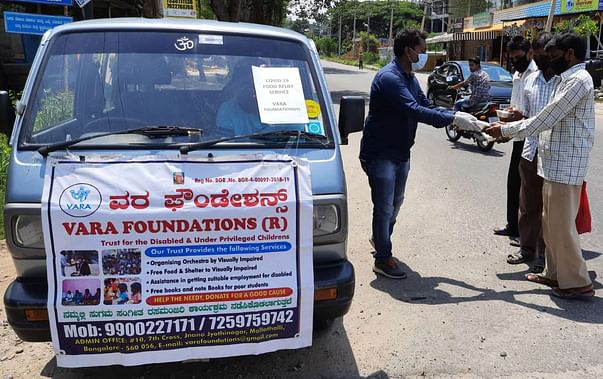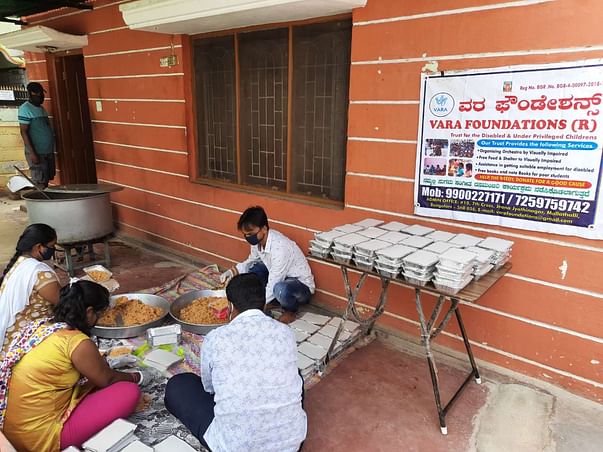 Please donate towards this noble cause and join the fight against coronavirus.