NOTE: BY DEFAULT 15% OF EACH CONTRIBUTION AMOUNT GOES TO MILAAP. IF YOU DON'T WISH TO DO SO ,YOU CAN DISABLE IT OR MAKE THE VALUE AS "0". SUPPORT THE BABY TO THE MAXIMUM EXTENT.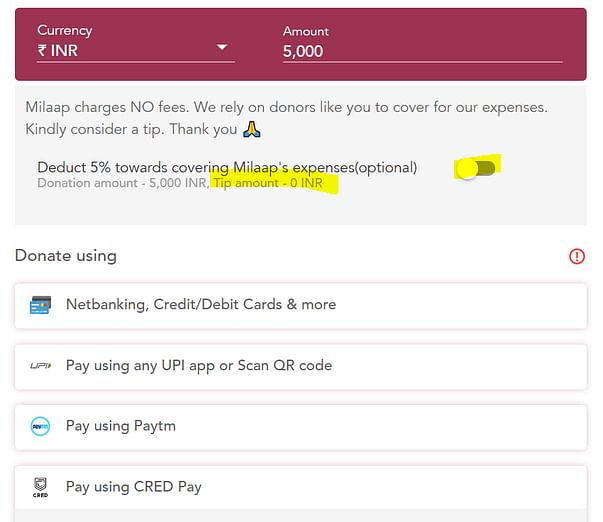 My name is Ramya.
I'm a home maker we live in Puttur,Andhra Pradesh.I am raising funds for my son, Nihaan Sai who is suffering from Prolonged Cholestasis of infancy.He is suffering with jaundice from the 9th day of his life.He was admitted for treatment at Kanchi Kamakoti Childs Trust Hospital, Chennai.Liver biopsy was done for the baby and diagnosed as Extrahepatic biliary atresia (EHBA).He needs liver transplantation to be done in next two months (60 days) for his survival. He should get admitted for liver transplantation at Gleneagles Global Health City hospital by the end of October month 2021.
The family has done all it can to collect the total amount required for the treatment but Rs.2500000 (25 lakhs) more is required to pay for all the medical expenses.
As the amount required is huge, I request you to kindly contribute towards the treatment and help during this time of need. Each contribution is important!
Please help us raise this amount by clicking on the donate button and sharing this page with your friends and family.
We are grateful for your help and wishes. Thank you.