About Us:

Project Annadanam is an initiative by the Rozi Roti Foundation, a registered Section 8 non-profit based in Hyderabad. The foundation is promoted by a group of professionals who have been involved in various aspects of international development.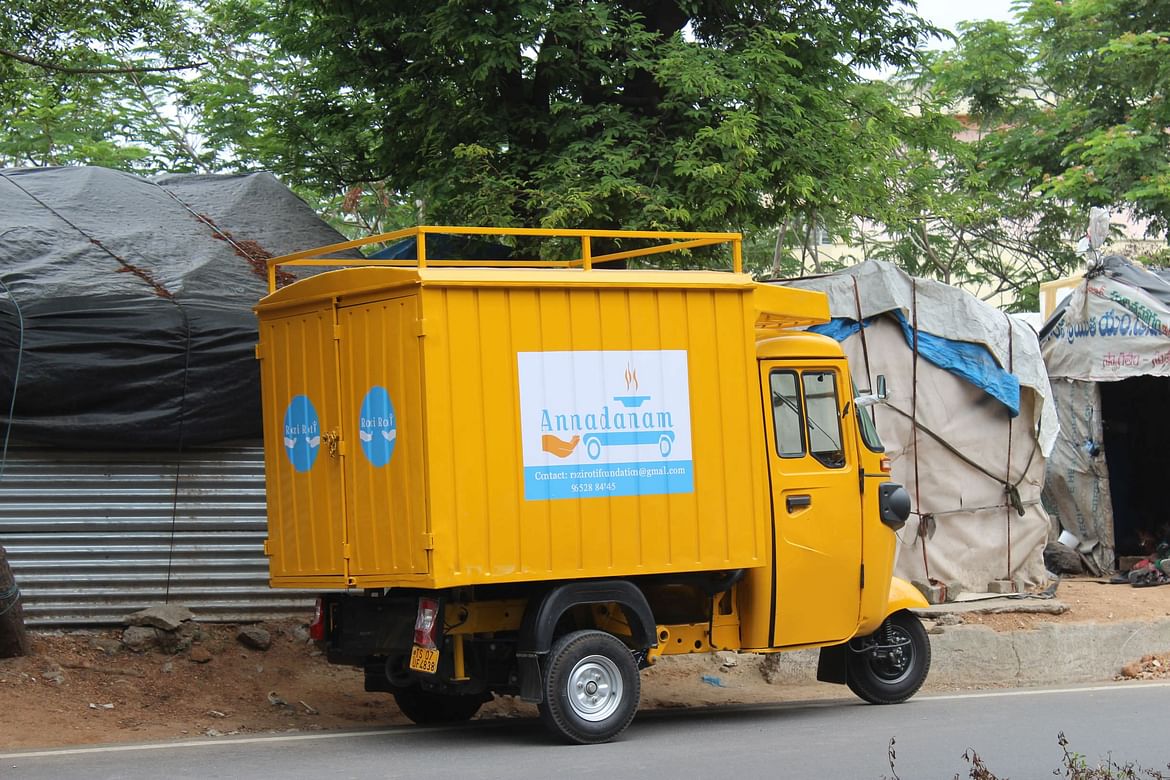 The Hunger Problem in urban India:

As development professionals, one of the biggest social and developmental challenges that we have seen in India is the prevalent, and underappreciated phenomenon of urban destitution.
Hunger in our cities continues to be a very visible, yet relatively unaddressed problem. The statistics speak for themselves:
20 Crore Indians are undernourished
51% of women of reproductive age and 57% of children under 5 are anemic
21% children under the age of 5 are underweight and 38% are stunted
The Global Hunger Index, 2019 places India 104th in a list of 117 countries and classifies our country under 'serious concern' category. The rank is worse than all our neighbors including China (25), Sri Lanka (66), Myanmar (69), Nepal (73), Bangladesh (88), and Pakistan (94). There is little being done to address the challenge of chronic hunger, especially for those who are most vulnerable.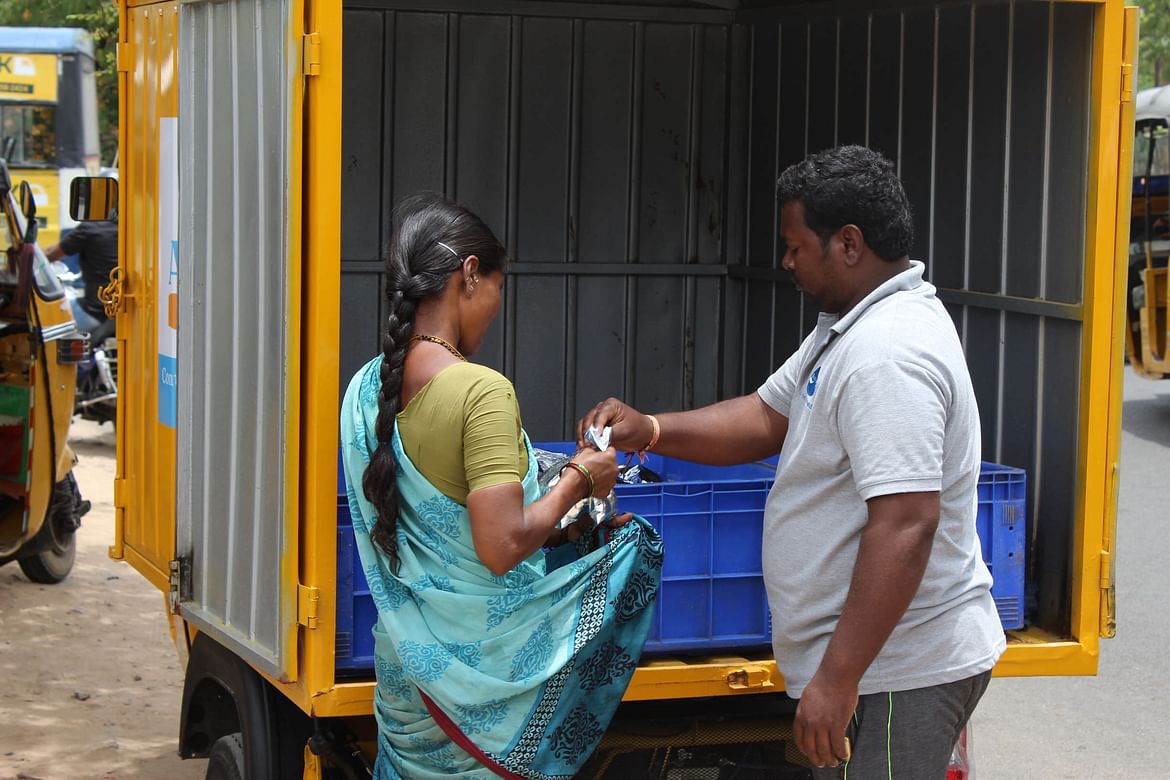 Economic distress triggered by the COVID-19 pandemic has made a bad situation worse, with many families slipping back into poverty. The economic condition of the poor, especially migrants and slum-dwellers has worsened with significant job losses, especially in the unorganized sector.
How we address Hunger:

At Project Annadanam we are trying to make a difference, however small, to this dismal state of affairs. Project Annadanam uses food vans to provide food to the urban poor. At present, we use a food van to provide 100 meals 6 days a week to the urban poor in Hyderabad.
We have entered into an agreement with Manna Foundation, Hyderabad to provide us packets of cooked food on a cost reimbursement basis. Our van picks up the food from Manna Foundation's premises and distributes it to the urban poor who live in the streets and pavements around Gachibowli, Hyderabad.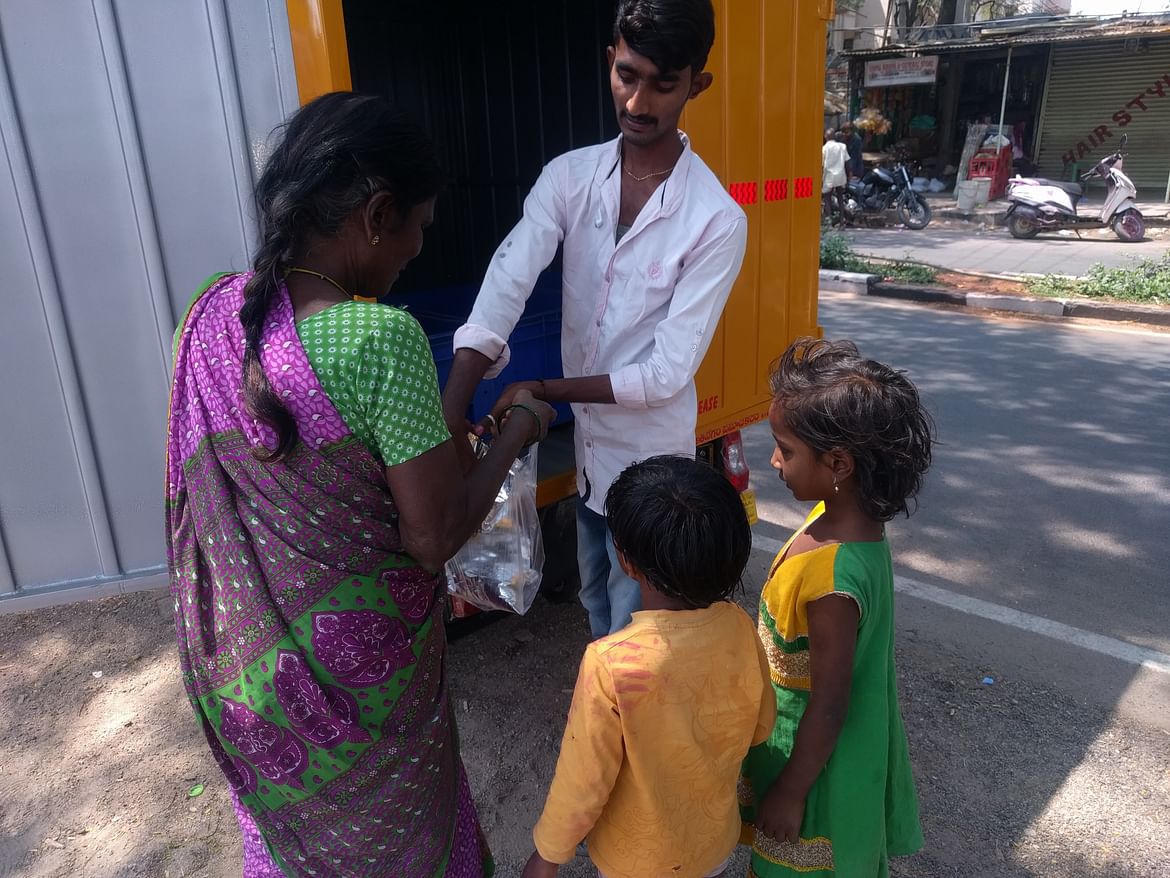 We started operations on 1st March 2018 and have distributed 56,132 meals as of May 31, 2020.
How we plan to utilize our funds:

Given the current crisis, we plan to increase the food packets distributed from 100 a day to 250 a day.
We also plan to distribute 50 ration kits every day to needy families for a period of one month. Each ration kit is expected to last a five-member family a week. This initiative is expected to benefit 1,500 families. Each kit will contain:
| | |
| --- | --- |
| Item | Quantity |
| Rice | 5 KG |
| Atta | 1 KG |
| Onion | 2 KG |
| Potato | 2 KG |
| Toor Dal | 1 KG |
| Sugar | 1 KG |
| Salt | 1 KG |
| Vegetable oil | 1 ltr |
| Turmeric powder | 100 gms |
| Chili powder | 100 gms |
The funds would go towards procurement and distribution costs for both the ration kits and cooked food packets. The detailed cost estimates are provided below:
| | | |
| --- | --- | --- |
| SL No | Cost head | Amount |
| 1 | Food packets procurement cost (estimated for 250 meals a day at Rs.25 per meal for one year) | 1,950,000 |
| 2 | Ration kits procurement cost (estimated for 50 kits a day at Rs.675 per kit for one month) | 1,012,500 |
| 3 | Food packaging cost (estimated for 250 meals a day at Rs.4 per meal for one year) | 312,000 |
| 4 | Salaries (estimated for one van driver for a year) | 162,000 |
| 5 | Fuel cost | 63,500 |
| | Total | 3,500,000 |
All donations to Rozi Roti Foundation are eligible for tax exemptions under Section 80G of the Income Tax Act.
Get to know us better:

You can go through our
website
,
twitter handle
or our
Facebook page
to know more about Project Annadanam. You can also contact us on contact@rozirotifoundation.org or on +91-9652884745.
If you wish to learn more about the promoters, you can go through our linked in profiles which are provided below:
Anjaneyulu Ballem
,
Denny George
,
Veena Yamini A
and
Arunabha Bhattacharya
.
We look forward to your support and help to make a difference to those who go to bed hungry.