"Investment in knowledge pays the best interest."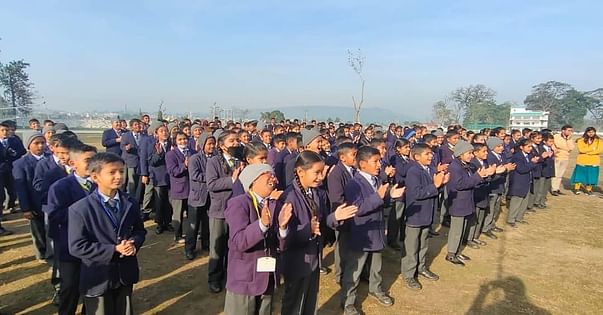 Education is the lamp that shows one the way from a child to a devoted citizen of the nation. Under the
MAMS
Educational Sponsorship Program, we intend to
raise funds for underprivileged students
, who are facing financial difficulties in continuing their education. The sponsorship program was initiated for helping out children from marginalized sections and families facing financial crises due to some unforeseen situation in their lives. We are raising funds for their educational sponsorship to help them continue their education uninhibited. Below mentioned are the details of the school and the sponsorship program:
About the School: -
Maa Anandmayee Memorial School, Raiwala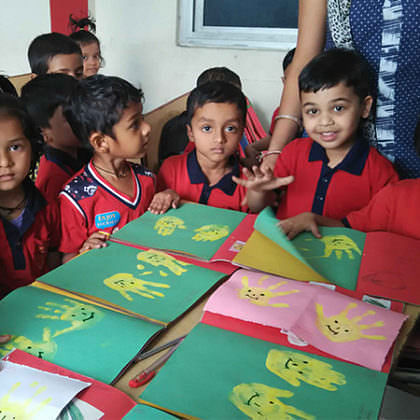 Maa Anandmayee Memorial School (MAMS), Raiwala is a non – profit school established in the year 1985 by late Shri Ram Panjwani for supporting the urgent need to provide affordable modern education to the children of the displaced community of the Tehri region, right after the construction of the Tehri Dam that submerged an entire township.
Ranked amongst the Top 5 Day cum Residential schools
,
MAMS
is a co-educational K12 High School that makes direct teaching-learning interventions that facilitate learners to grow to their full potential, achieve self-actualization and develop competencies to face today's challenges with elan. It is situated in a pristine village that is often considered sacred. The school overlooks the foothills of picturesque Shivalik Himalayas around the serene Doon valley, and it has efficiently used its location edge to successfully groom thousands of next-generation leaders over 3 decades of relentless service in the rural education space.
MAMS
focuses on providing quality experiential learning and behavioral immersion facilitated through workshops, industrial visits, nature walks, clubs, and cultural exchanges, all at affordable rates.
MAMS
envisages establishing a grassroots sports academy for the promotion of rural sports and latent talent with the support of CSR sponsors, government grants, sports enthusiasts, and well-wishers. Futuristically, to make this proposition sustainable
MAMS
would be raising funds for meritorious kids who hold promise to make it big in the sporting area.
The school has begun experimenting with a futuristic education model that aims to promote scientific temper, innovative spirit, and entrepreneurial acumen amongst students.
MAMS
has successfully been facilitating the
Atal Tinkering Lab, funded by the Atal Innovation Mission, NITI Aayog
, and the Government of India. The STEAM lab, (consistently ranked amongst the top 5 in Uttarakhand) augments entrepreneurial acumen and problem-solving approach amongst students using a design thinking approach and is envisioned to eventually evolve into an incubator space for passion projects.
Website:
https://mams.co.in/
Facebook Page:
https://www.facebook.com/MAMSraiwala/
Instagram Handle:
https://www.instagram.com/mams_raiwala/
Official Video:
https://youtu.be/7No0iVRoPj8
Role of
MAMS
during the
LOCKDOWN to facilitate VIRTUAL LEARNING
: -
During the Covid-19 pandemic, there has been a paradigm shift in the way teaching is taking place in school these days. This has not been easy for anyone. Nothing can ever replace the human touch, the physical presence of a teacher in a class full of students, buzzing with vibrant activity, but our school played an important role by engaging with the students meaningfully. We equip our teachers with tech tools to help them innovate and create an interactive and conducive learning environment for students. Our online classes are not content-heavy; our teachers consciously try to balance out the content with effective delivery. Students were given different challenges through
KAHOOT and GOOGLE forms
. We worked around a schedule by shortening the 40-minute block periods with 15-minute breaks in between.
MAMS
' Educational Sponsorship Program: -
The school started a sponsorship program for students who cannot afford to pay their school fees. The sponsorships have benefited several students from economically marginalized and destitute backgrounds. Such scholars are generously supported by noble-minded philanthropists, foundations, and well-wishers of the school. The school started supporting such students around 8 years ago. Garima Tyagi was the first student who received support from one of Maa's devotees based in
Geneva (Switzerland)
. She received support for 5 years till she completed her class XII in Science Stream. The school's community engagement section and accounts department regularly address cases of students belonging to families who are facing financial difficulties throughout the year. Hence, the school has decided to raise funds for educational sponsorships on an ongoing basis for students belonging to economically weaker backgrounds.
We are grateful for your help!