The present scenario has migrated a range of services to digital realm and education being primarily delivered digitally. Very young children are not able to learn through online processes as they can neither handle computers nor mobile phones and this has given rise to discrimination in access to education. Therefore the digital divide at the social level leads to a gap between the haves and haves- nots.
With a collective dream of equipping hundred rural and marginalized childrens to help them continue their education the funds collected along with the contribution of our team members will be used for -

1)Setting up a space for post covid skill enhancement of childrens.
2) Providing a basic smartphone with internet connectivity who don't have access to technology.
3)Encouragement and execution of computer literacy programs.
4)Promoting soft skill training.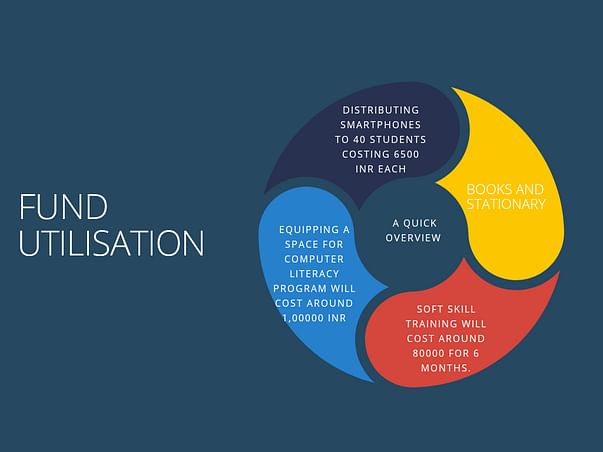 "When it comes to helping others, lifting the unlimited, showing compassion and generosity ,there are lots of people around"- this is what I have experienced in my 2 years of working for the social causes. Any contribution that you will make will help these Childrens getting One Step Closer to a better tomorrow.
MANY THANKS.