Prajayatna is an NGO working to improve the quality of education in public schools through their Quality Learning Initiative - Kalikayatna by working with not only the school's stakeholders but also through the parents and community. Chetan is one of the thousands of children Kalikayatna has had a life-changing impact on.
Meet Chetan
Chetan was born with a tumour at the base of his tailbone, and due to this never attended school. Initially, he couldn't even walk on his own, was fearful of strangers, and didn't trust anyone. Prajayatna intervened and convinced him to attend school. However, he acted out against anyone sitting near him in class violently, had separation anxiety, and so his mother was asked to attend sessions with him for the first 6 months.
Trained by Prajayatna, Chetan's teacher created an inclusive classroom where he could learn to express himself on his own as well as collaboratively with others. The teacher used multiple techniques like big group discussions coupled with small group learning and individual practice sessions. Over time, Chetan started trusting others and started to express himself, share his thoughts, and collaborate with his classmates.
Now, Chetan has not only started to walk on his own, but he also attends classes without his mother by his side, has massively improved his confidence, made friends, and learned to read and write as well.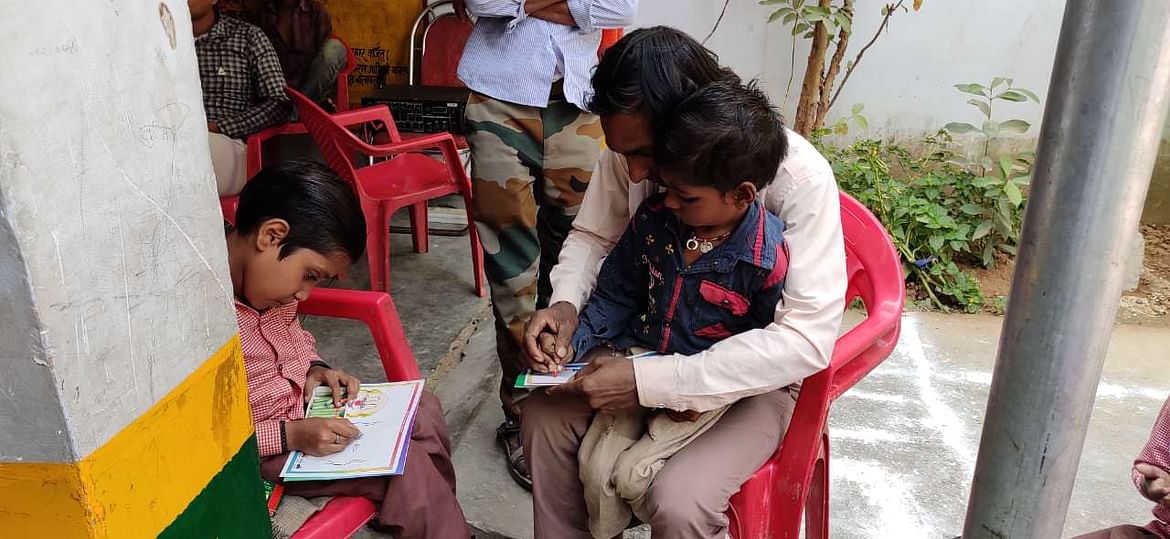 What is Kalikayatna?
Kalikayatna or the Quality Learning Initiative is Prajayatna's learning approach to help children build on their innate capabilities and support them in achieving capability based learning outcomes as determined by all concerned stakeholders.
The four aspects of this program are:
Learning methodology - Capability-based learning approach in schools catering to individual needs and abilities
Teacher upskilling - Collaborative learning platform for teachers to come together, share best practices, and evolve their teaching methods
Community engagement - Setting a parent and stakeholder engagement framework to help create a holistic learning environment for the children
Monitoring process - Creating a robust monitoring structure to review and evaluate the functioning of the school
Watch this video to know more:
Why do we need your help?
As we gear up for the re-opening of schools, Prajayatna is looking to raise
INR 10,00,000
for the Kalikayatna initiative, to help provide 75 schools, 6000+ children, 230+ teachers, and stakeholders in Uttar Pradesh with a holistic, capability-based, and inclusive learning experience.
Every rupee donated will go towards funding learning materials, capacity building of the various stakeholders, COVID-19 masks, and sanitisers while also sustaining current efforts to provide remote-learning resources, and community engagement aids.
You will also be eligible for tax exemption for your donation amount, under Section 80G.This Diwali, come be a part of our Mission to Educate!