With a heavy heart, I am writing this description to raise funds for the education expenses of 3 bright kids of my brother Hari, who lost his life by accidentally falling down from an under-construction building :(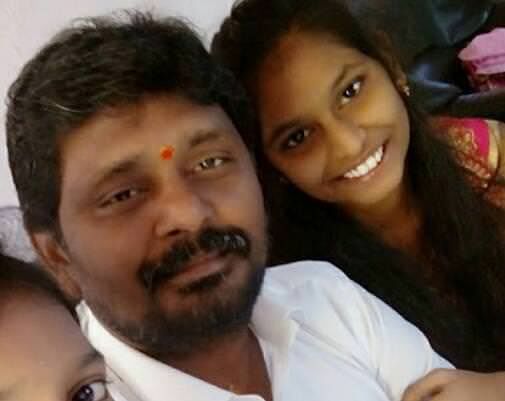 Hari Anna (that's how we fondly call him) life had always been tough. He lost his mother when he was a kid and his father married another woman. Hari Anna couldn't get the right care and education. So, he ended up relocating to Hyderabad in 1998-99 timeframe and started working as a construction worker ("Bheludaari pani" -- in Telugu). He had been doing that same work until he got sick and wanted to look out for a different source of income. In 2014-15, with the support from family members, he bought a Tata Sumo car in finance and started running it as a Cab service for IT company employees.
Due To Covid:
As you all know, all the companies switched to remote work last year. And Hari Anna work also got impacted. So, he had only 1 option -- to go back to Construction Work.
Little did he know that this decision would take away his life in the next few months :(
On Monday, while he was doing plastering work in some building, he fell down and was declared spot dead.
Please Support...
Hari Anna have got 3 children: 2 Daughters and 1 Son. The elder daughter and son (2nd kid) are studying Engineering (B.Tech) 3rd and 1st years respectively in good colleges. And the 3rd kid (daughter) is studying Plus2 (Intermediate). All 3 kids are so hardworking and rank holders that Sri Chaitanya college has offered them free education for those 2 years of Intermediate education. Earned a lot of shields and trophies during their schooling. Now, they need all our support. Our Sister-In-Law (Vadina) might go to a Tailor work where she can earn 6000 to 7000 INR. We are pooling money from all the possible sources as the family cannot be run with just 7000/-.
While we are pooling money from all the possible sources, I am also requesting you to contribute to my family and help those kids complete their education.
We couldn't save Hari Anna but at least give some life to those 3 bright kids.