Update April 2021 : We are actively raising for 2nd wave crisis brought by the pandemic in India.

We are all familiar with the fact that the novel Covid-19 has disrupted the livelihood of many people.This pandemic has proved to be more fatal towards the marginalized communities,among whom the transgender community is facing a more of a catastrophic situation.This predicament has left them more endangered since they are in the brink of starvation as most of them earned their basic income through their daily occupation and this daily flow of income solely on which they survive has been put at risk due to this calamity.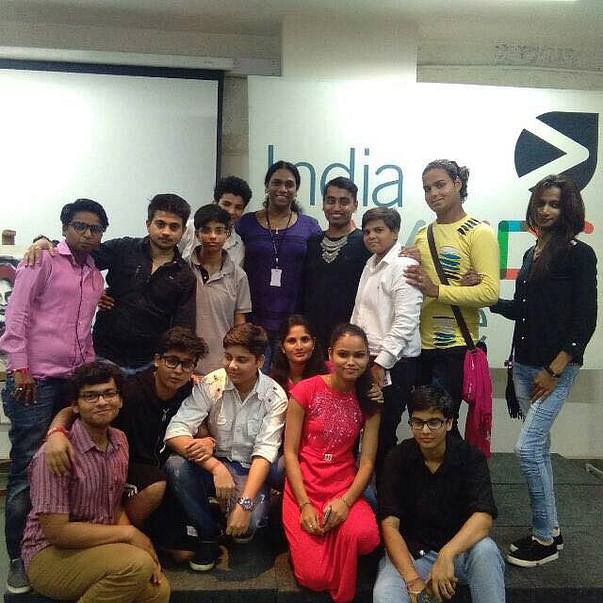 Abhinav (name changed), a transman, had been thrown out of his house and family due to his gender identity. He currently stays with his life partner in a small city of Jamshedpur. Before Covid-19 broke out he was working in a small shop but due to the lockdown he has no job and no income.He does not have food to eat,he cannot buy his neccessities and is harassed by the house owners for rent. While speaking to Abhinav he said,"We have been surviving on rice for more than a month, we have no money to necessary medicines and sanitary pads."

Another transman named Vishwa (name changed) is stuck in Delhi. He had come from Orissa in hope of a job placement post a skill building program for transmen organised by the government department in collaboration with TWEET Foundation. The skill building institute's hostel was asked to be vacated after the COVID broke out. Without a job and a place to stay, Vishwa and 10 other participants are being supported by TWEET for their day to day necessities.
Why the transgender community needs your immediate help?
Most people of the transgender community are not accepted by their family members and they are thrown out of their houses,they become homeless with no food or shelter.
The people of the Transgender Community lack government issued identity cards,the reason for which they are denied every social benefit.
Most of the time the community faces discrimination in workplaces which breaks them down mentally and emotionally and due to the pandemic most people have lost their jobs which was their source of income.
Daily earners like food stall workers,drivers have lost their way to earn daily wages and have no money even to buy food to fill their stomach.


Most trans-persons live in isolation and is difficult for them to access support from nearby people/NGOs or access any other kind of social support system during this pandemic
How will your funds be used :
1) Rent/Shelter support per person: 2500/- per month
2) Ration & medicine/hygiene kit support per person: 2500/- per month
3) Emergency/crisis support
We have been providing ration kits and some financial help to more than 1000 trans persons across the country
We are a collective of transgender persons who through this campaign are trying to facilitate the basic needs of our community members. We request everyone to come forward and support the community in whichever way possible.
Contact us for any more information at tweetfoundation@gmail.com
or +91 7060508125
Facebook page of Tweet Foundation https://www.facebook.com/ourtweetpage
Website : tweetindia.org