This is an initiative against hunger in the pandemic times of Covid19 lead by Tomorrow's Foundation brings to you the need for humanity to come and stand by people in times of need & provide food & ration to fight COVID19 pandemic and issues like economic slow-down, joblessness, hunger etc. created due to the pandemic.
How Can We Help:

Ration for 2000 people who are Poor, Migrant Labor, Homeless & Troubled Marginalized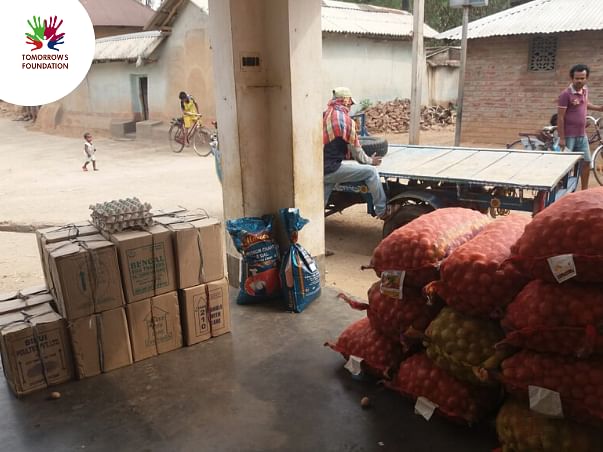 What We Will Provide:

We will provide various food stuffs like:
Rice, Food Grains, Provisions, Oil, Vegetables,etc
How Can You Help:

As little as INR 500 could provide a ration for 1 people. Your every small contribution can ensure that the homeless people living in the open on street and in the shelter should get at least two meals and do not sleep hungry; or else they will be at high risk of adverse impact from the crisis.