India is currently fighting the world's worst second wave of COVID-19 with record breaking daily cases. Hospitals and healthcare providers are running out of resources in their fight against the pandemic and the situation on the ground is dire. Oxygen is critically needed by hospitals to treat patients and Oxygen Concentrators are needed to support Covid patients in rural areas.
This increasing burden of COVID positive patients, 3,000+ recorded fatalities per day, and lack of life-saving equipment like oxygen cylinders and concentrators burden our healthcare infrastructure.
Large social organizations and individual humanitarians have taken commendable efforts to help India fight the second wave of the pandemic. But most of these initiatives have only been able to reach big cities and large hospitals. Rural areas are awaiting even the most basic medical assistance. Our target is to support people struggling with covid in rural areas.
Our Project :-
Providing Oxygen Cylinders, Concentrators, Medical kit and Food to Covid affected, Poor, Needy & Covid Care centers.
How can you help?
We need to raise funds to obtain the oxygen concentrators, Cylinders right now. The availability of these oxygen concentrators is constantly fluctuating. Even the fastest delivery for any orders placed right now will take at least 10-12 days.
So we request you all to donate to this campaign. Every donation towards this cause will directly save priceless lives.
Where the funds will be used:-

To procure and expand oxygen distribution.
Each 25 KG cylinder costs INR 20,000/- and the accessories kit - mask, humidifier, spanner and pipe are for INR 2500 - 3500. These prices are not inclusive of GST. GST: 18% to be added to the cylinder and the accessories kit.
By providing oxygen concentrators - 5 liter- INR 60000/-
We are hoping this endeavor will help reach many people and help amplify the cause. We are hoping we can help provide at least 10-20 oxygen cylinders and 5-10 concentrators support from the contributions we garner.
We will use the procured funds to feed the people who are affected during Covid-19 and also to the families who are infected with virus.
Funds also will be used for Medical kit which contains medicines used for covid treatment and this will be served to people who are unable to afford the cost.
Cost of Oxygen Concentrators:-
Each high flow oxygen concentrator costs Rs. 90,000 and each low flow concentrator costs Rs. 60,000. The rates of procurement are basis bulk orders placed with suppliers.

Where and how are the Oxygen Cylinders & Concentrators being deployed?
Individuals with mild to moderate symptoms and who have been advised home care with external oxygen support, owing to an acute shortage of hospital beds, which are prioritized for critically ill patients currently. The concentrator will be given directly to the patient for a fixed duration based on pre-defined selection criteria and completely free of charge
Underserved hospitals, clinics, temporary medical facilities set up by various private and public organizations/foundations, and nursing homes
About Sevak Foundation :-
In Sanskrit, the word 'Sevak' translates into 'the servant of God'. As the name suggests, Sevak is an NGO based in Hyderabad we at the Sevak Foundation join our hands together to make the lives of the needy better. Sevak was founded on October 6th, 2018 and was registered (Regd No. 1742/2018) under the Telangana Societies Registration Act, 2001. We feed the unfed, treat the neglected children and educate the underprivileged because we realize that they are also a part of tomorrow's generation. We bring to their doorstep their basic human needs, which they cannot afford to reach by themselves. By providing meals, paying for their medicines and funding for their schooling, we ensure that the marginalized sector of the population also gets their share of a healthy human life.
At the end of the day, sustaining humanity depends on each one of us. If you think the money that you slide into the vending machine could be used for a better cause, join us, support us, be our volunteer and help us reach the deprived. Spread the word, Sevak is here to make a difference. After all, it doesn't take a cape and tights; it takes a combined effort of determined people to change the world.
Last year: Project Feed the Needy

Initially, the initiative was to provide dry ration kits as well as food packets for daily wage workers, migrant population, slum dwellers, in few areas in Hyderabad to support them in times of lockdown and COVID -19 and this support was also extended to people in rural areas of Manthani Town in Peddapalli district. The aim was to provide support to 3000 families or workers if possible who have lost their means of livelihood. The endeavor is also to provide cooked meals to the migrant workers during the period of the lockdown.

We are overwhelmed by all your support towards the poor and migrant workers in the midst of the COVID -19 crisis. We have reached out to more than 1000 poor families and migrant populations so far through this project. There are still huge populations of migrants who are living on the fringe of starvation in the city, often barely surviving on donated dry rations. Many of them have been undertaking treacherous journeys on foot with the lockdown being eased and some of them are staying back hoping for some respite either in terms of food or through sponsored travel.
Last year during Covid-19 Lockdown many activities were performed by Sevak Team.
1. Health & Hygienic Cooked food were served to more than 1000 Needy and Migrant peoples in Hyderabad City and rural areas of Manthani town.
2. 2000 Pcs of Masks were distributed to People in Rythu Bazar, General Markets, Bus Station and in places were crowded.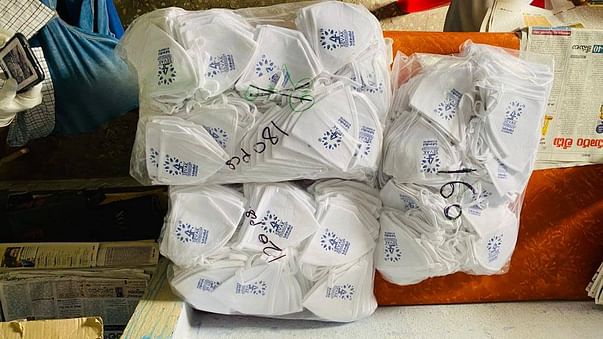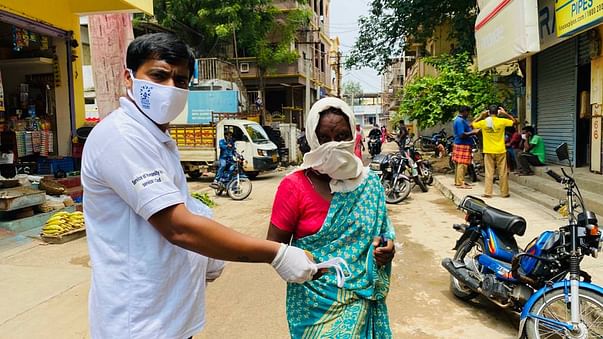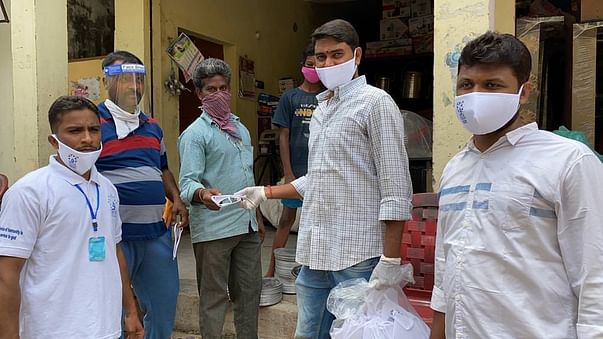 3. House hold Grocery, Vegetables were distributed to more 600 families in Slum areas of Hyderabad and to Needy in Manthani Town.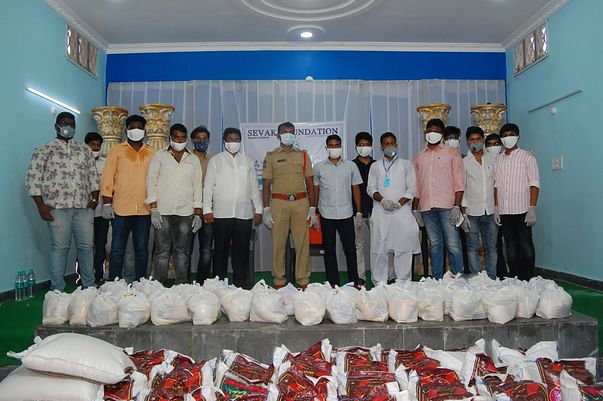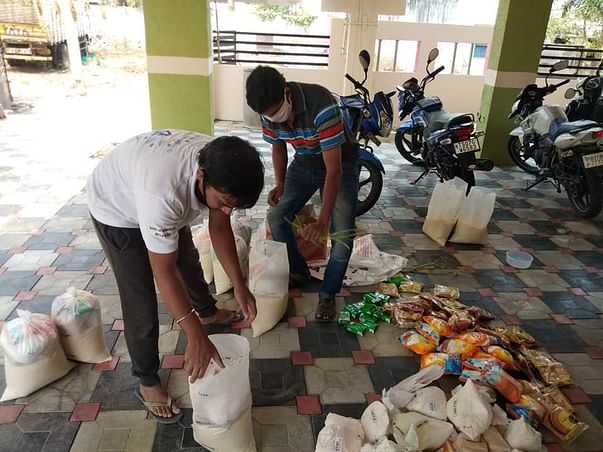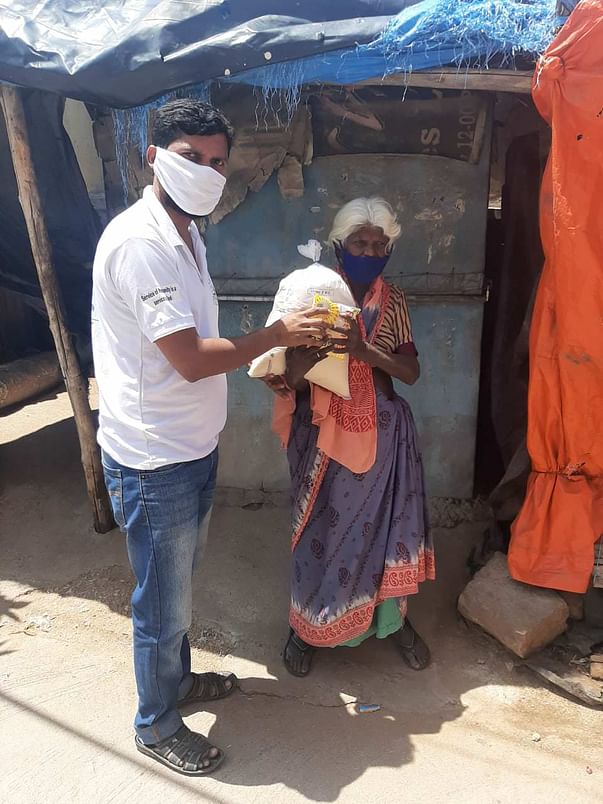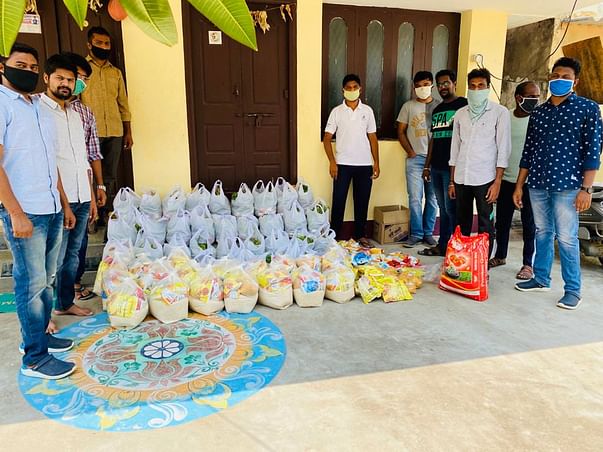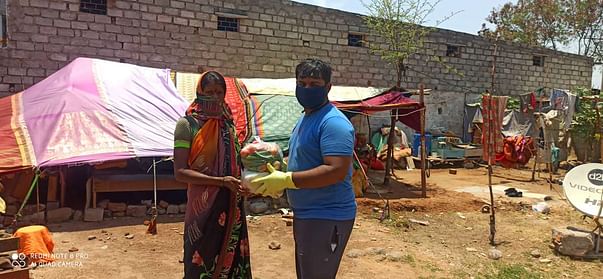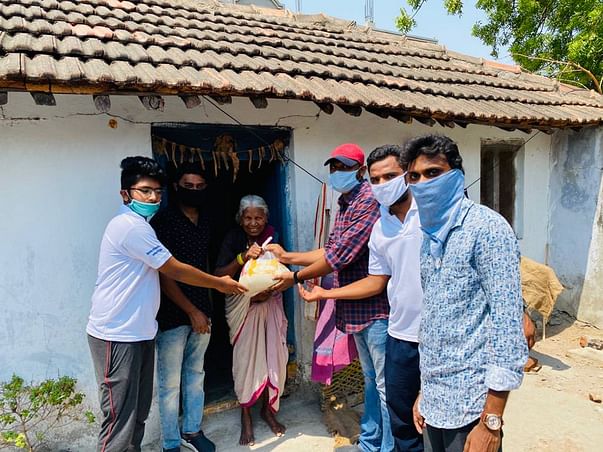 4. More than 1500 sanitizers were distributed to Public Servants, Municipal workers, daily labors and at vegetable Market etc.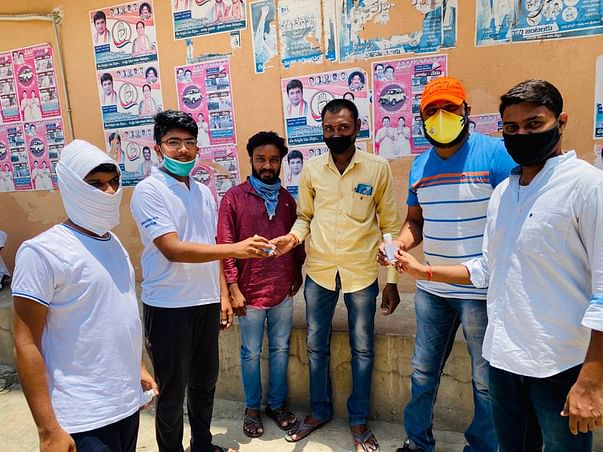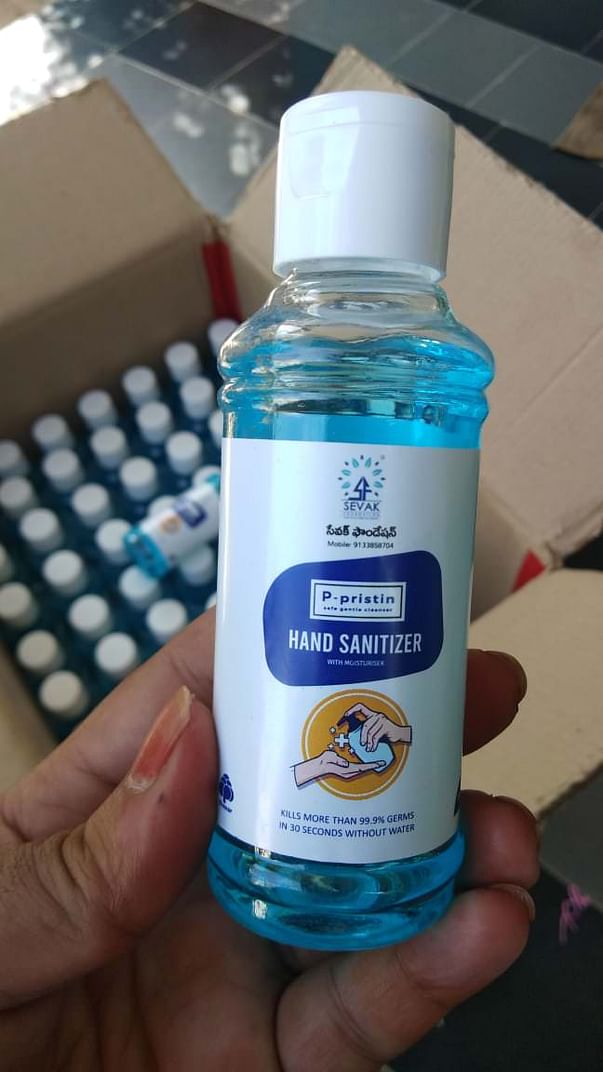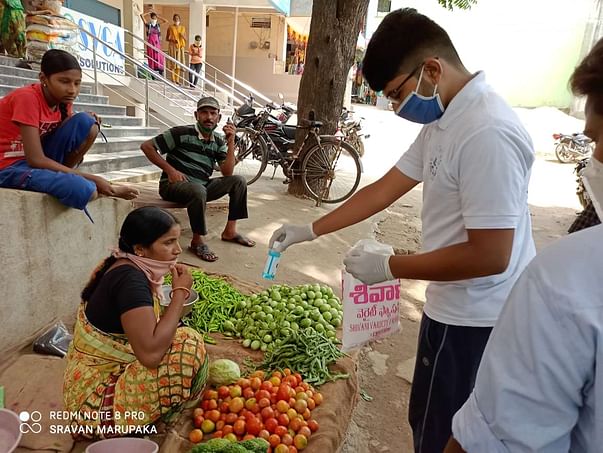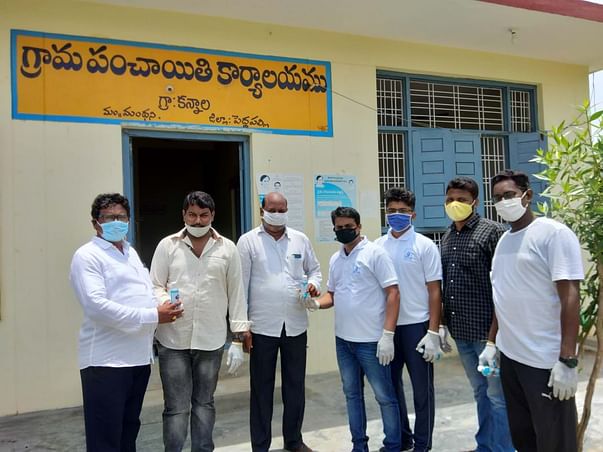 Follow Us
:-
Facebook

Twitter
Instagram
Website
Article in Telangana Today

Conclusion
:-
Thank you for taking out the time to read about our cause.
Please feel free to email us at sevakfoudationindia@gmail.com for any further queries. We also request you to share this campaign with your family and social circle to help Sevak immediately.
A humble thank you to all. Stay safe.