WHAT IS THE
WELLBEING MOVEMENT
?
All of us want to be well. All of us struggle in this endeavour. All of us need help. All of us can do something to help ourselves and to help others.
To make this easier for all, we, at the Wellbeing Movement, are creating
a thriving, interdependent community where individuals find learning, connection and support towards improving the wellbeing of self, others, society and nature.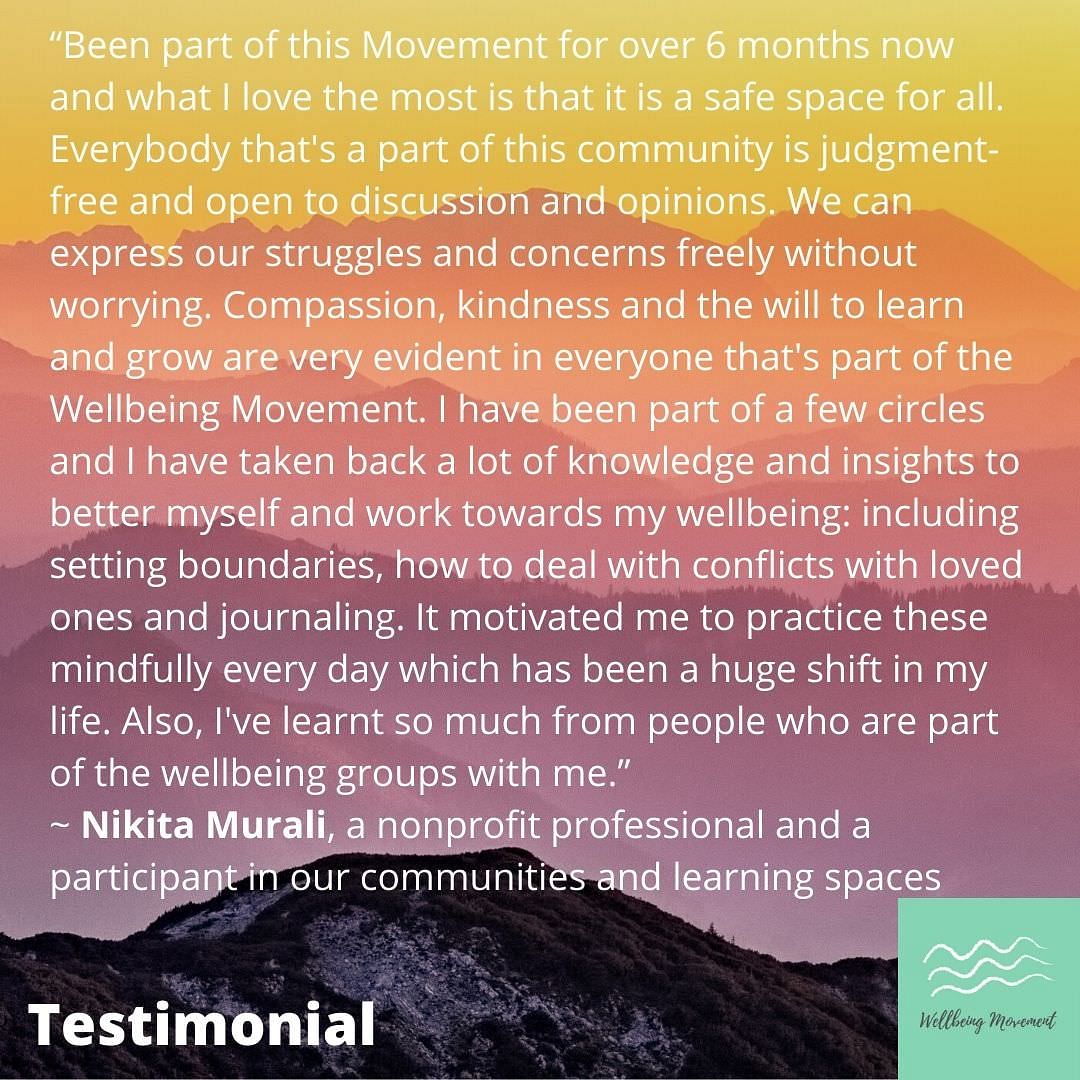 To do this, the Wellbeing Movement offers:
All of these spaces are offered free of cost to make them accessible to all and to unleash the voluntary spirit of our participants. It is a not-for-profit, volunteer-driven initiative.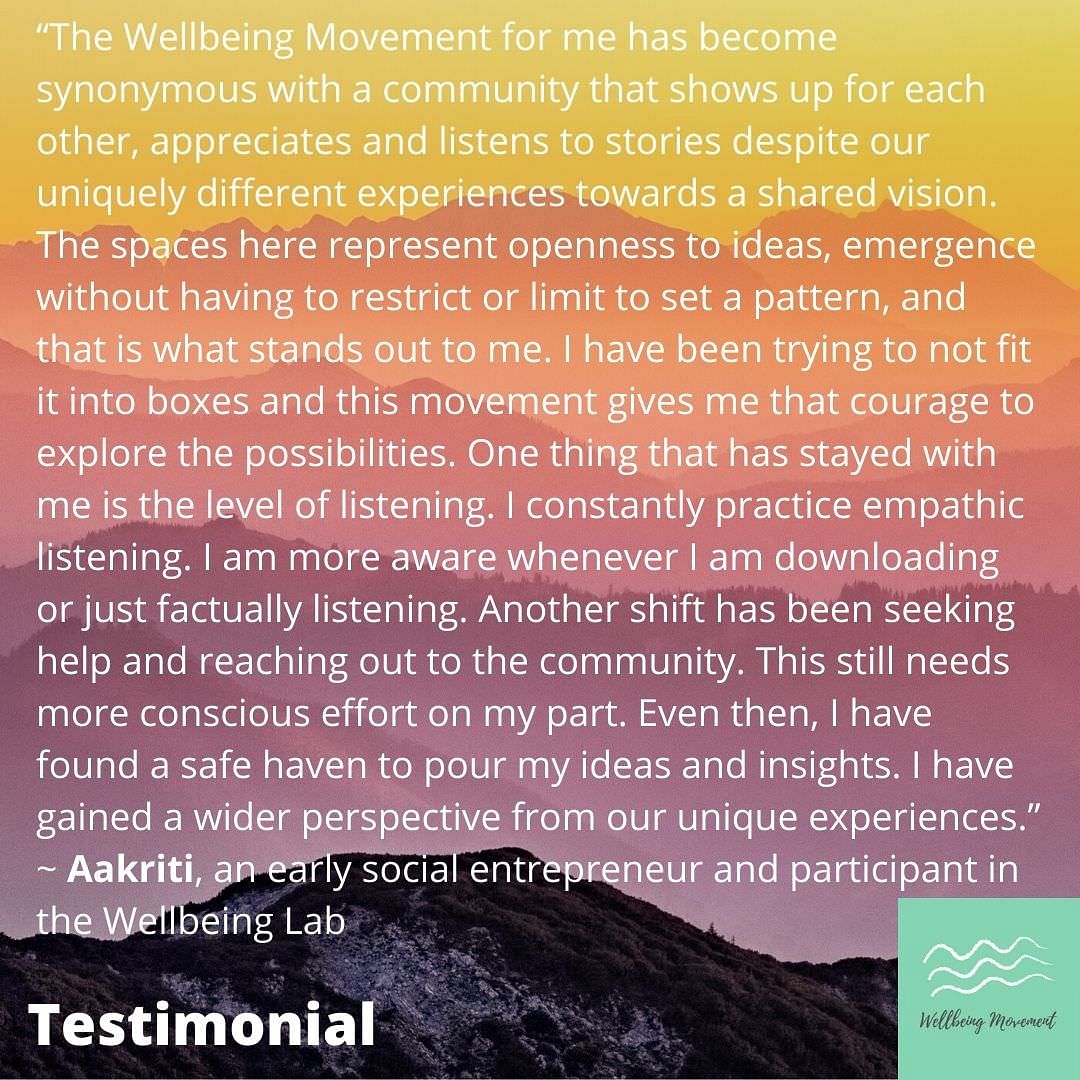 WHAT HAS BEEN THE OUTPUT OF OUR WORK?
It has been over a year since we initiated the Wellbeing Movement, thanks to the support of a few friends of the movement.
Between our inception in May 2020 and Aug 2021 this year, our work has:
Led to

7 different platforms

that are focused on wellbeing.
Made wellbeing spaces accessible to

1560 unique people

in a difficult year
Created opportunities for

24 wellbeing practitioners and 8 volunteers

to take initiative and organize spaces for

128 hours

, apart from our work on three 21-day practice challenges.
Contributed to the initiation of:

Organizational Wellbeing Lab to enhance wellbeing in the workplace
Wellbeing Movement in Kannada to foster wellbeing for other linguistic groups.
As a result of these spaces, participants have:
Gained perspective, skills, and a vocabulary for their own wellbeing
Found a safe, nonjudgmental community in which they can practice and seek support.
Here is a summary of the participant experience in our recently concluded annual survey!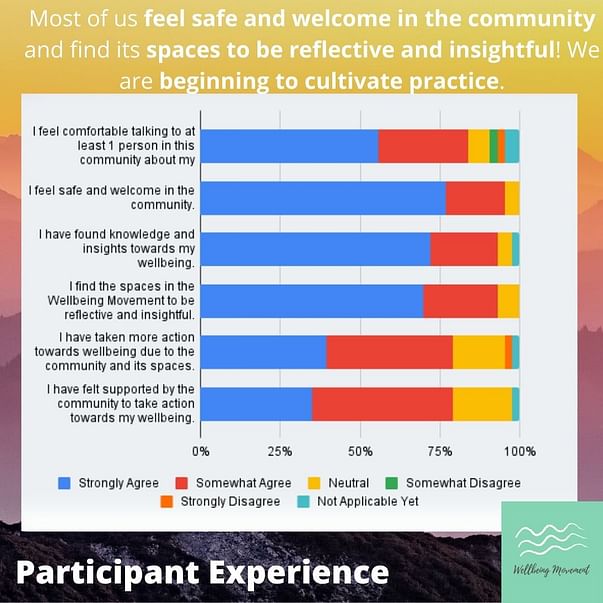 HOW CAN YOU HELP?
Our expenses include event, technology and administrative costs as well as an honorarium for employees, adding up to
Rs.12 Lakh
. Like we said earlier, all our offerings have no financial burden on the participants.
Your funds will help us to:
Make another

100+ hours of wellbeing spaces

accessible to people through our platforms
Double the community to

approximately 3000 participants

(addition of 1500 people).
Plant the seeds of

more collaborative projects

focused on wellbeing
Your funds help us create a safe and supportive ecosystem that enables individuals to take action towards wellbeing - their own and that of others!
All donations, big or small, are welcome!
A contribution of Rs.2000 can help us support the wellbeing of 5 participants for a year.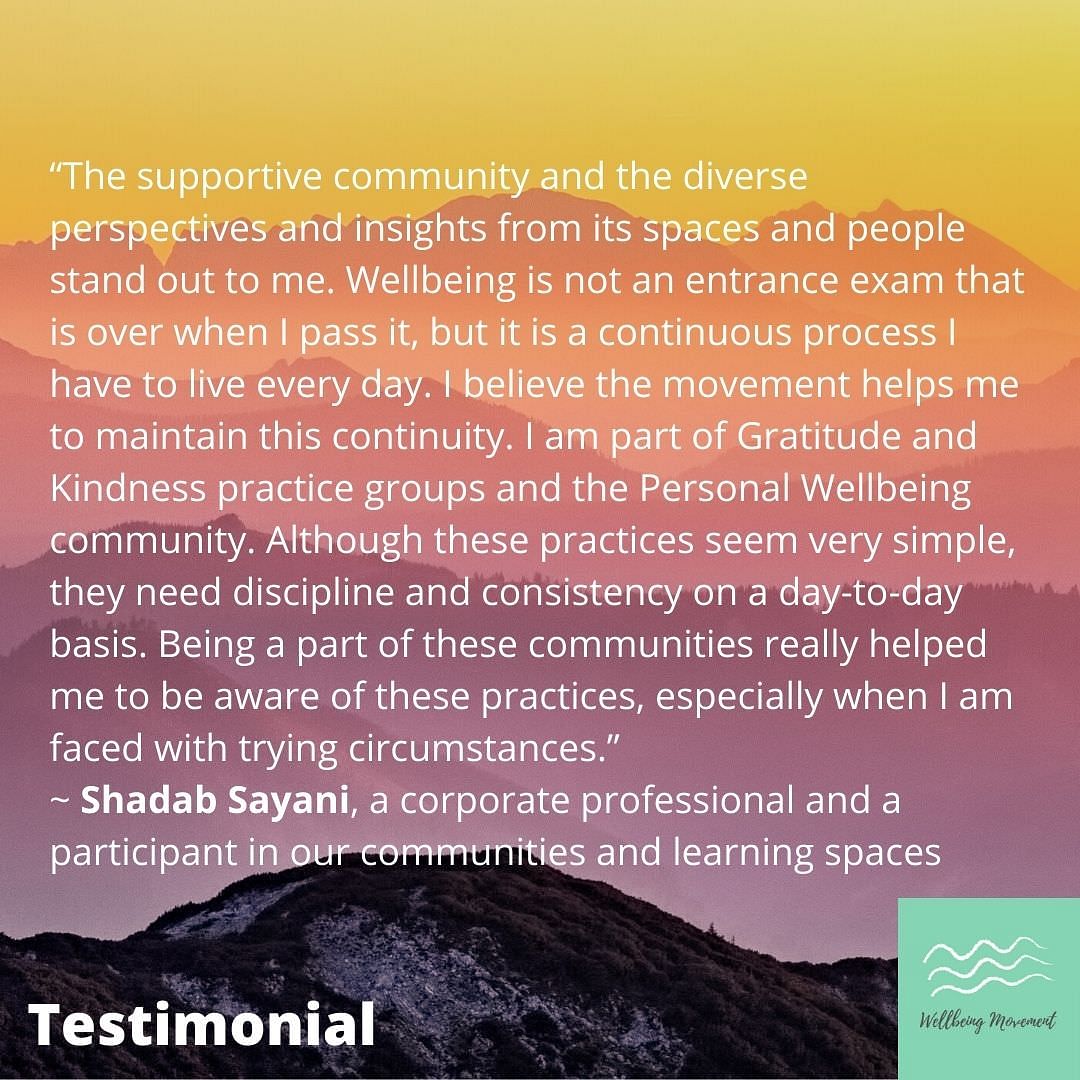 Watch this video to meet our team and understand the philosophy behind the Wellbeing Movement: