The Safe House for Animals is a Rescue and Shelter home located on the outskirts of Gurugram, near the Sultanpur Bird Sanctuary. The mission is to provide food, medication and shelter to the critically ill stray animals including dogs, cows and all who are left on the streets in accidents and abandoned by their guardians.

What was started in 2009 by Mr Saptarshi Ray, a resident of Alaknanda, who was genuinely moved seeing the pitiful state of the street stray dogs around his society, has become his and our journey so far where by we now shelter close to 110 animals in the shelter providing full time care and feeding about 250 animals in the mornings and evenings regularly irrespective of any circumstances.
Read the article:
https://www.oneworldnews.com/saptarshi-roy-the-savior-of-stray-dogs/
The friends and family's help has been supporting the Shelter till now and we hope you can join hands too to with The Safe House to carry on their noble cause.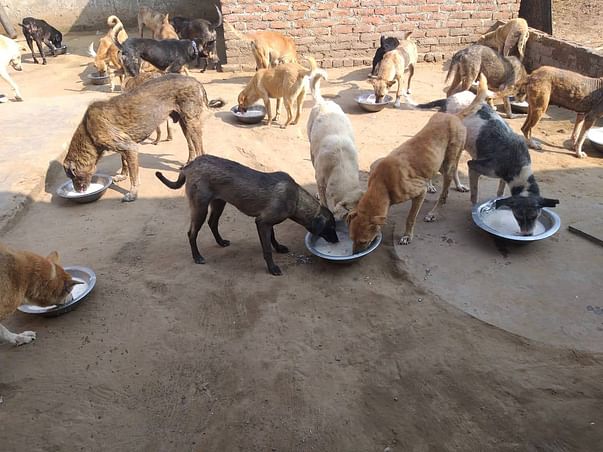 All the funds raised are going to be used for purchase of groceries, medicines and for the utility expenses of the farm land where the Shelter operates from. At present we are seeking help since many donors are not going to be able to help due to annual tax burdens on personal fronts. We thank each and everyone of you for your care and compassion.
The Safe House Location
: Village Sadhrana, Rakesh Yadav Farm, Gargi Harsaru, Gurugram 122505
Delhi Feeding:
Alaknanda, Greater Kailash 2, Kalka Ji Extension, Parts of CR Park
Gurugram Feeding:
Sec 29, Gymkhana Club, Sec 50, Signature Tower, Palam Vihar, Maruti, Kalipur Industrial Area, Sec 47 and so on.
Facebook: TheSafeHouseforAnimals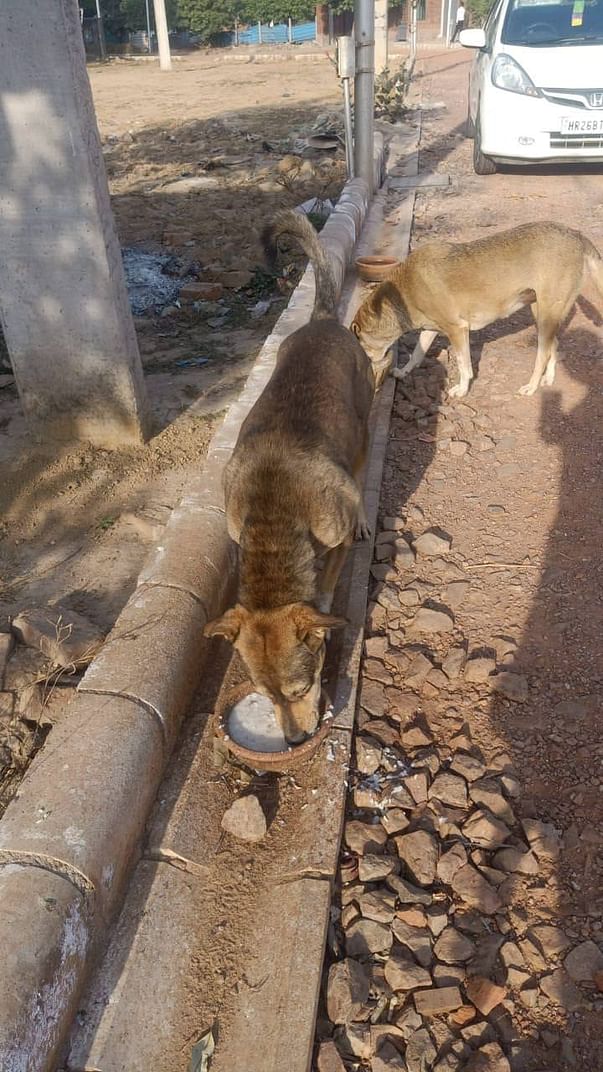 Please note we have 110 animals in our shelter plus we feed 140 in south Delhi --Alaknanda,gk2 and kalkaji ext and another 110 in gurugram --sec 29, crown plaza hotel, gymkhana club, signature tower, Maruti factory, Palam vihar e,f and h block, sector 50 and malibu town.

The exp has been spread out over shelter, Delhi, and Gurgaon feeding. We now receive almost rs 80k as a donation and hence we are asking you to fund us for the next 2 months taking the fact that I clear the salary, rent, etc on time