Hi,
My name is Sampath, I'm a team leader for "animal rights activists" of
Sampathi Foundation-NGO
. Me and our team has been feeding to 400 street dogs, puppies, cats and other animals and at the same time we have been providing needed treatment for sick and injured street dogs, puppies, cats and other animals, Please support to save the lives.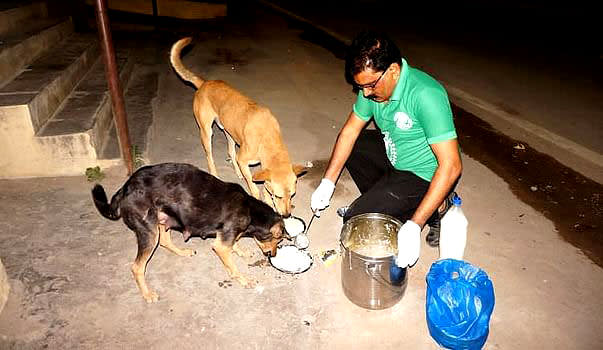 About the Food Providing Program for Stray Animals:
Me and our team has been feeding 400 stray animals with my team support at these streets of
Kukatpally
,
Devamma basthi
,
Papireddy Nagar
,
Beerappa Nagar
,
Sanjaypuri Colony
,
Venkatesh Nagar
,
Jagadgiri Nagar
and
other streets of Hyderabad city
in night time when these are peace in streets. (Click to visit our
Twitter
and
YouTube Channel
).
Urgent Need Your Support For To Make Stray Animals Food.
We are in need of dog food/cat food /dal or rice(grains)/Marie biscuits/daliya .We are also in need of Dettolsoaps/handwash/sanitizers/gloves/masks for the volunteers who go to feed them! With your help and contribution, we can reach the goal, and help them work to help Indian stray dogs in need. Let's do our bit for these amazing creatures!
Please Join us.
Hey everyone. Join our journey of feeding, treating, vaccinating and helping animals in distress. We're taking care 400+ strays.
Feeding
Treatment
Vaccinations
Forster
Adoption
Neutering
Helping 400+strays costs me around 5000 INR per day.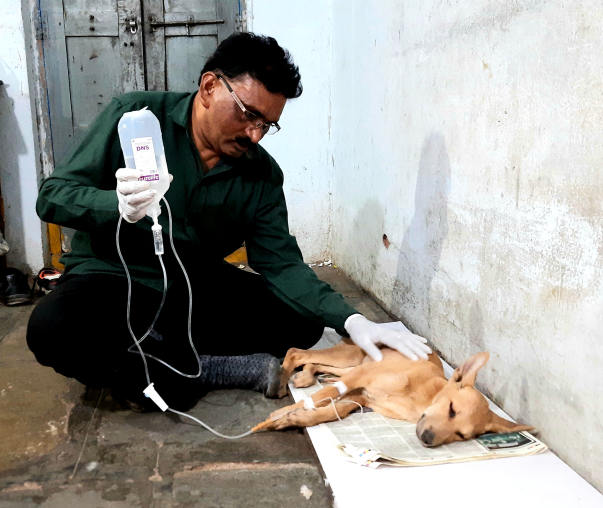 We need your support to continue doing our humanitarian work. Please come forward and donate generously to our campaign. Your contribution can save the lives of innocent animals. Donate now to make a difference!
For Any Related Queries, Please Call or Whatsapp us on: +91 9912427989.