Kindly note
: Since this fund-raiser is not for an
NGO or a non-profit
(Social Cause),
we will NOT be able to issue an 80G receipt for contributions/donations.
You will however receive a proper receipt from
Milaap.
Thank you.
Short One-Minute summary about this fundraiser:
"As the sun rises over the horizon, so does our team's passion for creating a better world"
Welcome to the world of Team Sea Sakthi, an international team of brilliant engineering students hailing from Coimbatore, India. We are proud to represent India in the prestigious Monaco Energy Boat Challenge, an international competition aimed at promoting sustainability in the marine industry by building Nation's first hydrogen-powered catamaran!
Despite coming from a landlocked area with little to no access to Naval architecture;
we researched, designed and fabricated India's first Hydrogen powered catamaran with a customed innovative propulsion system.
"The First Indian Hydrogen powered Catamaran"
About Team Sea Sakthi:
In the year 2022, Sea Sakthi created legacy by becoming the First Indian Team to qualify for the Monaco Energy Boat Challenge, in the nine years of happening of the challenge. The team in its maiden attempt in the Monaco Energy Boat Challenge 2022, was back home successful bagging the "Communication Prize" for being the most popular team in the Monaco Energy Boat Challenge, while also bagging the 6th overall position in the Energy Class.
In 2023,
with a manifesto of winning the race for a sustainable future, is venturing into Hydrogen Fuel Cell Technology this year.
Becoming India's first Hydrogen Powered Catamaran and, would also open doors for the students in the sectors to venture into alternate energy storage systems. In addition, Sea Sakthi is also developing a custom high speed innovative propulsion system.
Focused on the revolution of electric mobility and sustainable marine transportation, Team Sea Sakthi holds a lot more for Monaco Energy Boat Challenge 2023, because the team believes this is a race the team must win for a better, livable, and sustainable future.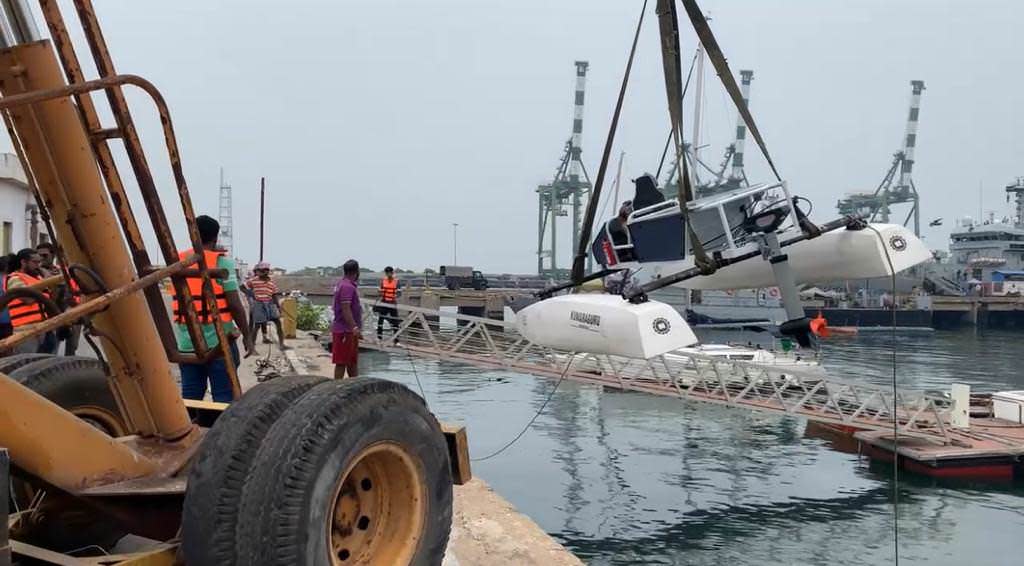 If you've read this far and find our cause worthy of donating
, please
do support us to race at this event and represent India
.
We've crossed 95% of the bridge.
All it requires is a little nudge and support from your end to get through and make it to the other side.
You can support us by:
1.
Donating
- Every rupee you donate to us will be used in purchasing additional racing components and avail accommodation for us in Monaco, minus a small fee charged by Milaap for hosting this web page.
2.
Sharing our story with friends
, family and others in your network who are passionate about supporting student causes and energy solutions.
Please Note:
Milaap does not charge us any fee for running this campaign.
To cover their expenses
, Milaap requests a TIP from donors like you at the payment checkout page.
By default, this
TIP is 15% of your donation.
But, you can click the drop-down arrow and
CHANGE THIS to any %
you want
.
You can also TYPE zero for a tip (No tip))


If you know any organisations/corporates
that wish to
contribute to this project through
CSR funds,
please reach out to us at:
Twitter
:
@TeamSeaSakthi
Instagram
:
@TeamSeaSakthi
Website
:
seasakthi.com
Email
: seasakthi@kct.ac.inWho runs this campaign?
I am Sneha Nagarajan.
I'm Pursuing my Engineering at
Kumaraguru College of Technology,
Coimbatore. I am actively amplifying this project . Please reach out to me or at
seasakthi@kct.ac.in
for any queries.