This young man is fighting for daily wage labourers and till now have fed 3215 families and aiming for 5000 more such families in this lockdown.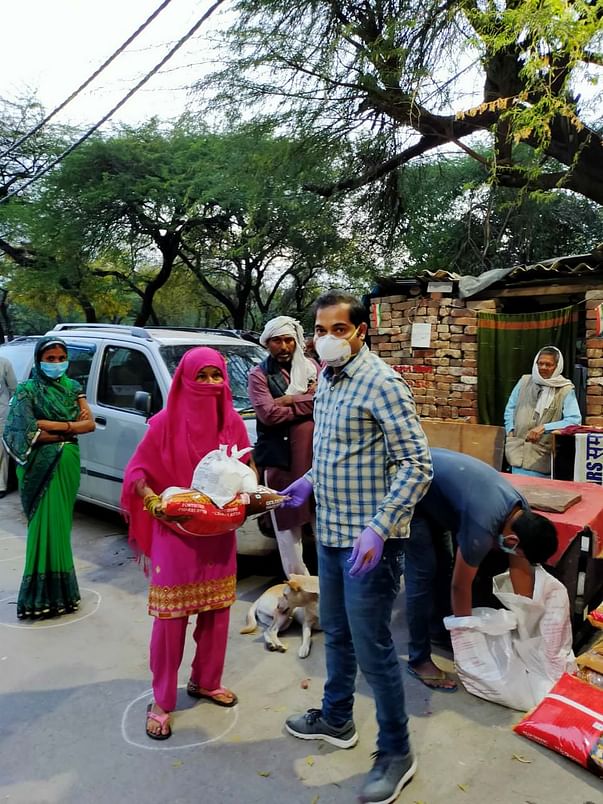 Centre for Education and Health Research Organization (CEHRO INDIA), is a Delhi based NGO (Registered under 1860 Societies Act) working in the field of education, health and skill development since 2012. Before the COVID-19 pandemic, our aim was to provide access to education and a healthy environment for holistic development of children and imparting skills to children and ladies who are residents of Munirka village and nearby slum.
Corona virus (COVID-19) has caused a great havoc around the world, dislocating normal life, damaging economies and raising concerns and anxiety everywhere. Coming as it has without warning; the most affected ones are the daily wage earners who are left with no food.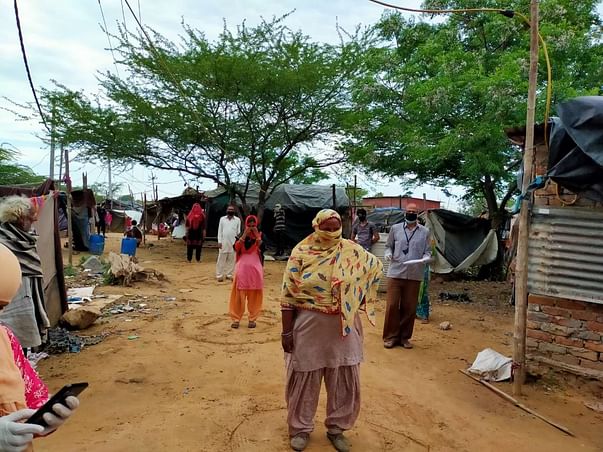 However, in the backdrop of the corona virus scare, we have witnessed families getting affected, especially daily wage earners. These are mostly the families of the children we were working on. These families do not have ration card either so as to receive ration from nearby fair price shop.
Their livelihood has been seriously jeopardized because of this lockdown. They are facing hunger crisis and expect government to help for basic food supplies which are not reaching them.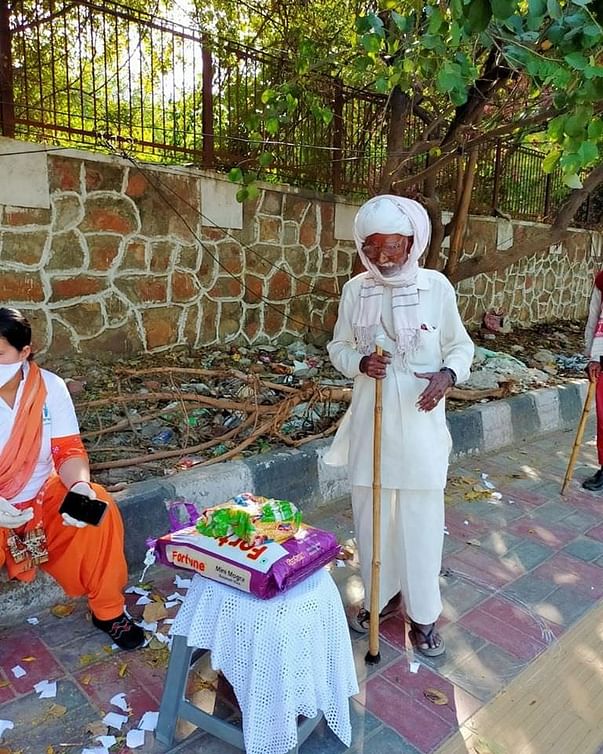 Therefore, CEHRO INDIA is helping these families by providing them with "ration kits" which includes 10 kg of rice, 5 kg of Atta, 2 kg potatoes, 2 kg Onions, 2kg Chana Dal/ Arhar Dal, Tata Salt 1 kg and Mustard Oil. We choose this difficult task of distributing ration kits because this will help people not to violate the lockdown rules by coming out of their homes now and then for cooked food. After getting this ration kit, they can sit at home for at least a week avoiding social gatherings for getting prepared food from the government.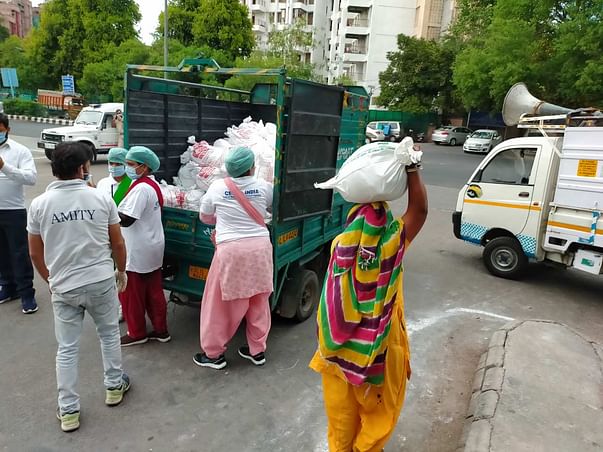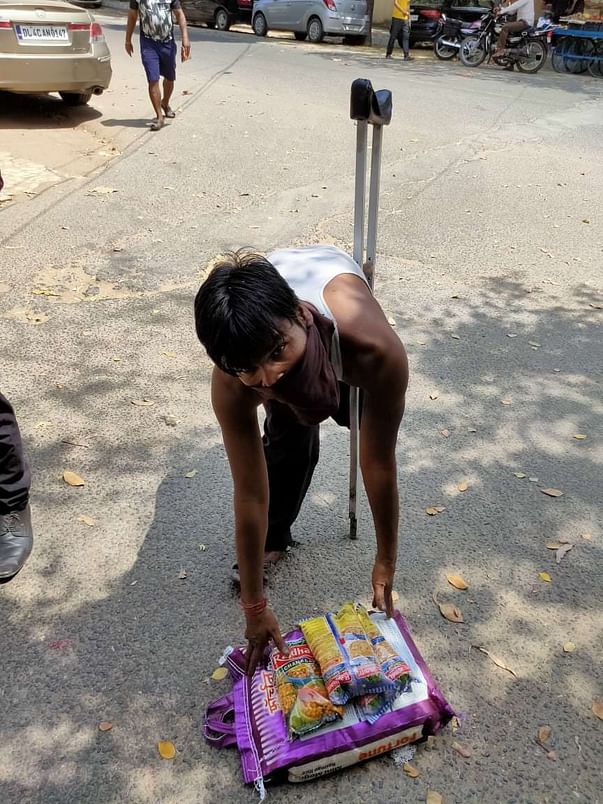 Till 23rd April, 2020 we have distributed ration in 22 slums and to 3215 families in which 1950 kits were provided by Zomato Feeding India which includes 10kg mini mogra rice and 3 kg chana dal and rest were supported by our individual donors. The areas which we have covered are Munirka community, Singhi Basti E2 slum and Arjun Camp at Mahipalpur, Kusumpur Pahadi, Karawal Nagar, slums in Vasant Kunj, Zafarabad, Selampur, Bhanwar Singh, Ber Sarai, Chhatarpur, Kuli Camp,Kishangarh, Ekta Vihar, Sonia Camp, Ambedkar slum, K.D slum, Harijan Basti, Dairy Basti, Brahmapuri, Shahdara, Mori gate. Now our target is to help more than 5000 families in South Delhi and Delhi areas.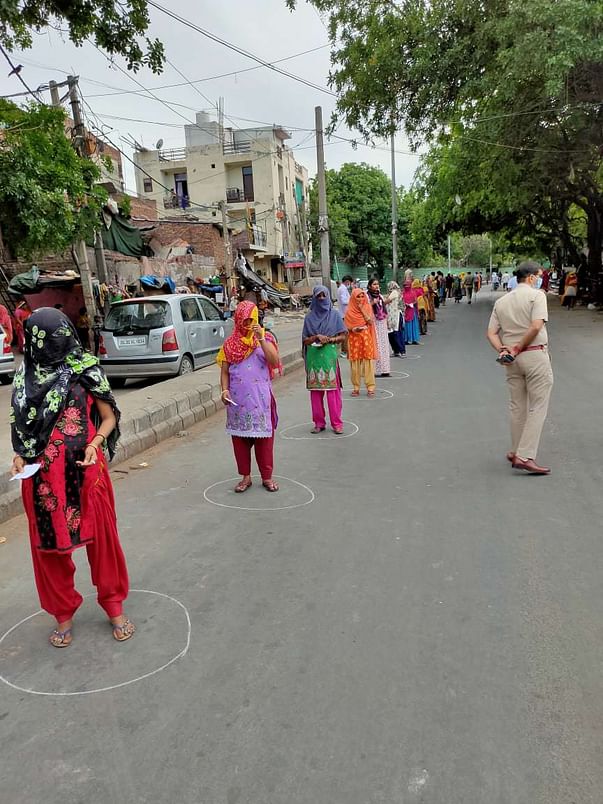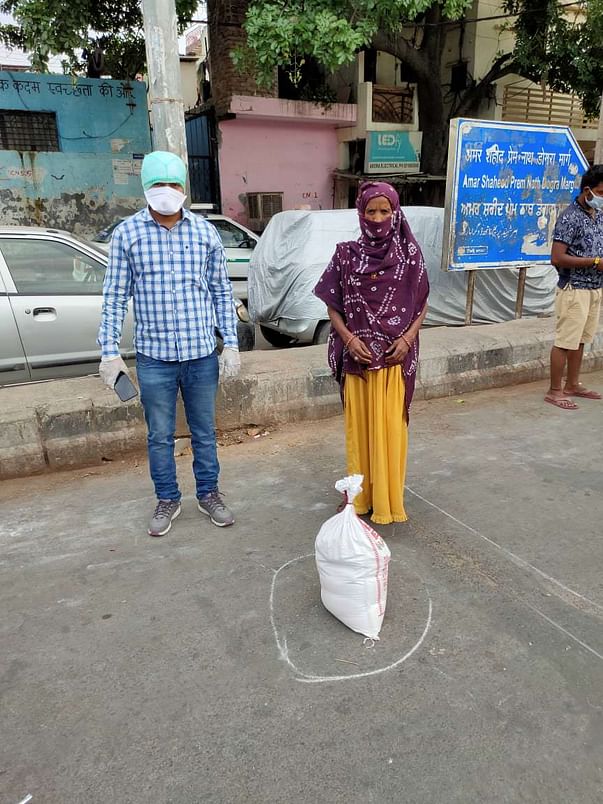 Before distributing ration kits, CEHRO INDIA team visits the site of ration distribution and identify the family who is more affected with this corona pandemic by visiting each house in a slum individually and checking their ration cards and number of family members and provide them a token. Then we call one member of each identified family outside the slum to take the ration by showing token. In this whole process of ration distribution, 2 police constables were always with us and our team distribute the ration following all social distancing precautions and safety measures.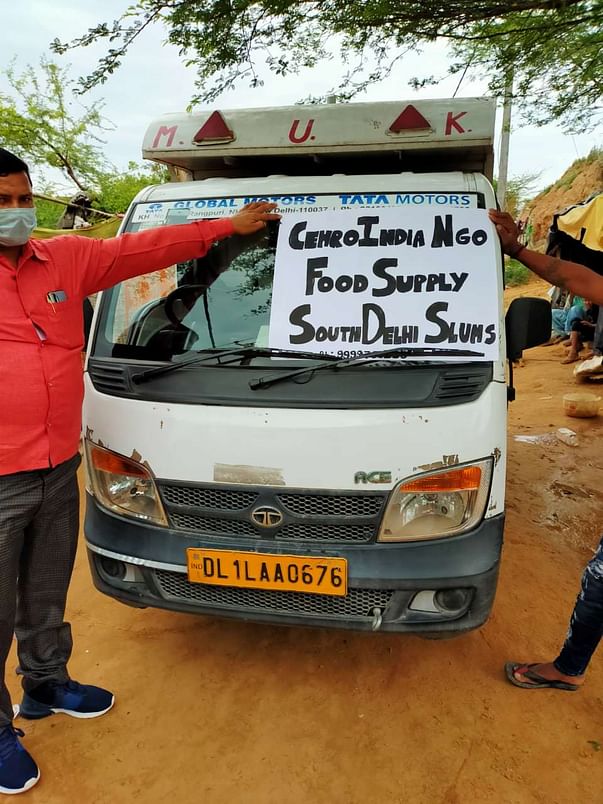 Despite of being not a part of our main activity but we are working to tackle the crisis and help out such vulnerable sections of the society especially the daily wage labourers to provide amenities who are helpless, unemployed at this crucial stage. 80% of the children studying at our Centre in an After School Learning Program under "Padho Padhao Initiative" belongs to these lockdown affected families we are helping with rations in this present critical stage. During normal days, they survive on the daily wages as they work as sanitation worker, rag pickers, domestic help and some of them beg for their living.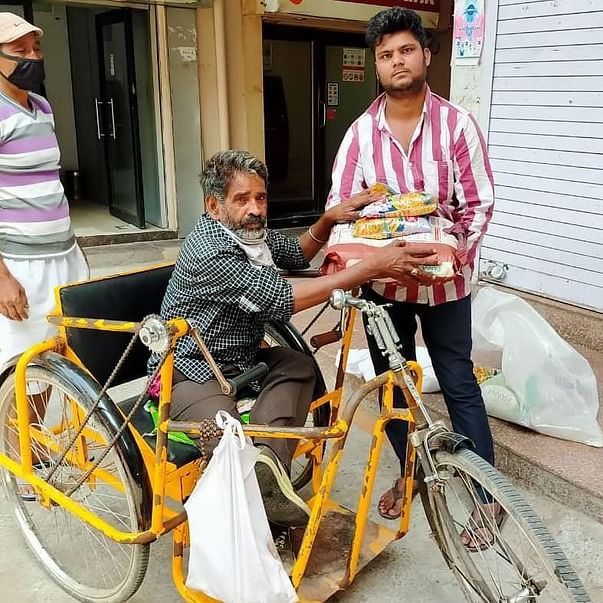 Even if this pandemic stops they won't be getting jobs easily. So, we have stretched our arms to help them support with the food so that atleast they can get back on to their normal life and their children can continue with the studies.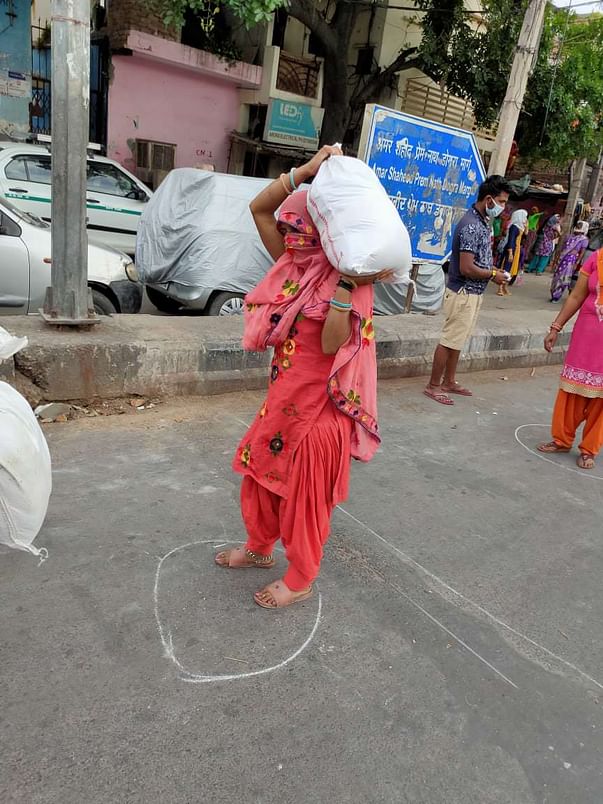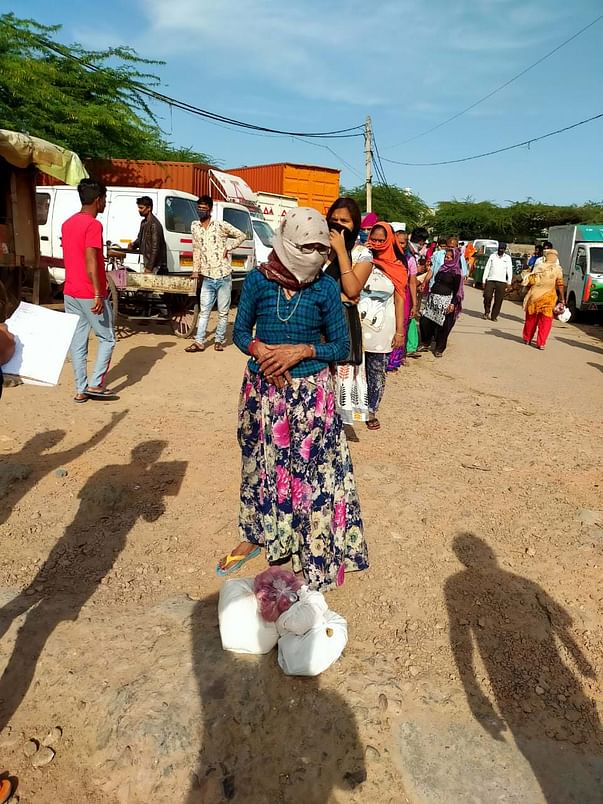 Below is the budget for ration of 2000 families:
| | | | | | |
| --- | --- | --- | --- | --- | --- |
| S. No. | Items | Quantity | Price/Item (Rs.) | Price/Family (Rs.) | Price 2000 families (Rs.) |
| 1 | Atta | 10 kg | 30 | 10*30 = 300 | 2000*300 = 600000 |
| 2 | Rice | 10 kg | 35 | 10*35 = 350 | 2000*350 = 700000 |
| 3 | Mustard Oil | 1 L | 115 | 1*115 = 115 | 2000*115 = 230000 |
| 4 | Dal | 2 kg | 90 | 2*90 = 180 | 2000*180 = 360000 |
| 5 | Salt | 1 kg | 20 | 1*20 = 20 | 2000*20 = 40000 |
| 6 | Potato | 2 kg | 25 | 2*25 = 50 | 2000*50 = 100000 |
| 7 | Onion | 2 kg | 30 | 2*30 = 60 | 2000*60 = 120000 |
| Total | | | | 1075 | 2150000 |