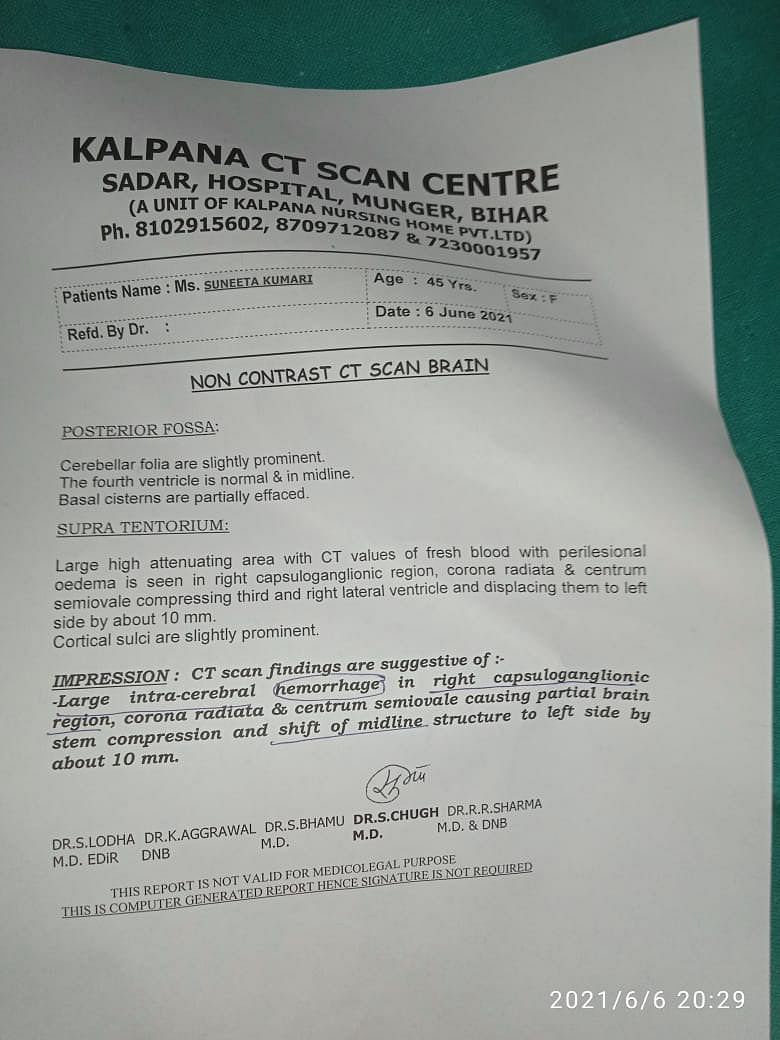 Urgent | I am Rohan Singh. My mother has been diagnosed with Brain haemorrhage. Since my father passed away we have no source of income. We were somehow managing our living expenses with his savings but now after my mother has been hospitalized we are in severe need of funds to save her. Uptil now we were using my father's savings to pay for the treatment but now our savings are running really low and the doctor has said that there no other option then to perform surgery on her. The complete treatment will take 2 months after which there will be another surgery.

The surgery charges along with the ICU charges will cost upto 5 lacs.
She's in a very critical condition right now and needs to be operated on as quickly as possible
She is the only guardian me and my little sister has right now we can't lose her.

Please help us save her. Every penny counts. We will be really greatful for all and any kind of support we can get.