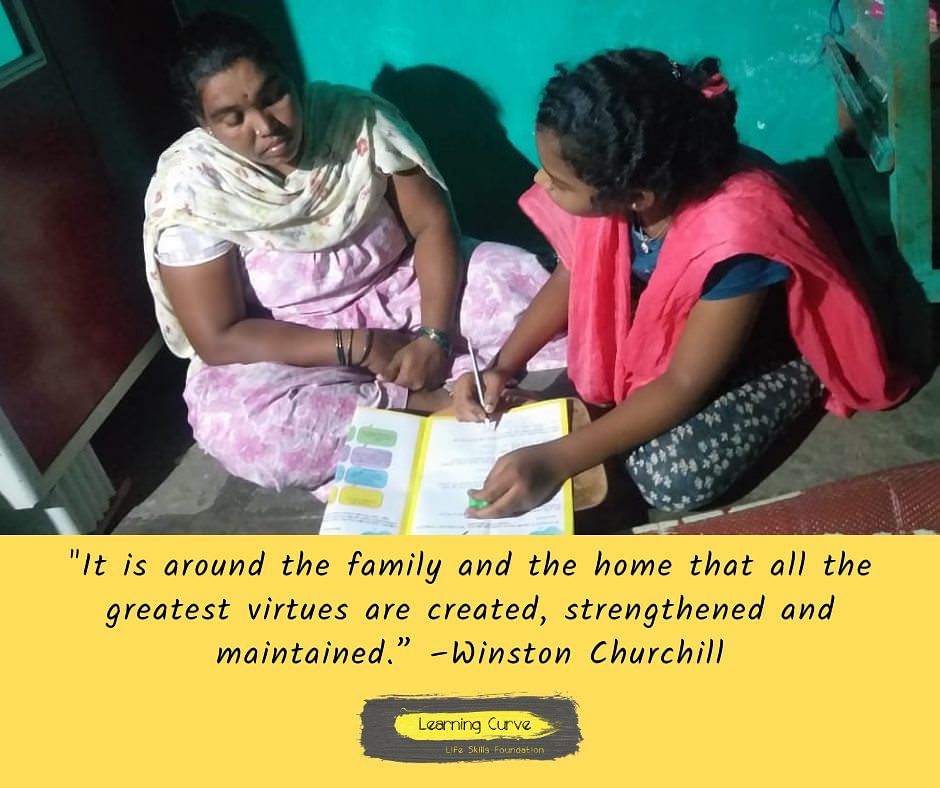 Students are more stressed than ever. More than 50% of the students felt anxious and overstressed at some point in their time. The pandemic worsened the situation more than ever and the clock is ticking.
Sumera – a class 8th student was very active at studies and sports. Due to the sudden death of her father - the only bread earner of the family, her life turned upside down. After having therapy sessions due to post-traumatic stress disorder, she joined school again. But unfortunately, it is never the same for her. She lost all the interest in studies and extra-curricular activities. She started talking to her one and only best friend. But due to COVID, she even lost the opportunity to hang out with her and coping up and manage her emotions.
How can we help children like Sumera to help a lending hand and make her realize her strengths, her true potential?
Now that schools are closed for the longest time, whatever online or digital education available is for students with only online access. Children especially from underprivileged backgrounds bearing most of the brunt with almost no online classes and reduced social interaction in the formative years. It leads to deteriorating in their emotional well-being which has very long-term effects in terms of their learning capabilities, shaping up their personality and ultimately their mental health.
That's when learning Curve foundation comes into the picture. It helps to make children realize their true potential and empower them in all the possible ways. We aim to nurture the well-being of a child through the concept of social-emotional learning.
Who we are?
Learning Curve Foundation started as a non-profit organization in 2016 in order to focus on the emotional well-being of a child. Research says that the child's socio-emotional development during the crucial formative years between 6 and 15 years cannot be left to later. A child's cognitive process is affected if he is anxious to learn, afraid to ask questions or who is teased and bullied.
What we do?
We at learning Curve foundation develop, collaborate and engage with government schools and low-income private schools to design and deploy models of SEL and indulge in capacity building and hence overall development of schools that directly benefits the children. It helps students especially from the age 6 -14 to manage their emotional needs, handle uncertainty, stress and helps them to shape up their personality. This was being implemented in over 200 schools and 42000 students directly till now.
Ways you can help:
Since the pandemic turned the world upside down more than ever we modified the curriculum and giving the kids directly in underprivileged families under the name SEL
Connect@home
program.
Under this
Each child will receive 7 printed toolkits with activity worksheets and affirmation cards on well-being
Each child will receive 2 calls/week from our field to motivate and support them
Follow up sessions with parents fortnightly to deepen engagement
Printing and distribution of tool kits – Rs.700
Follow-up systems (IVRS) – Rs. 200
Field team costs – Rs.100

Thus, if you pay just Rs.1000, an underprivileged child can have a shot to manage stress, cope up with anxiety, face the world confidently and hence overall improvement in their mental health.
Ultimately for children like Sumera, SEL Connect@home program will surely give her the skills and confidence to accept the challenges life throws at her to navigate with grace.