Hello furry lovers
Welcome to LetThePawRoar
- A registered, non-profit organisation, run by a 24 years old hooman, working for providing food & water to the street animals of Meerut City since January 2020.
With your love and support, we have been able to feed the street animals for the past 1.5 years and this time
we are planning something big, something huge !
We are raising funds for conducting
group food drives daily for 75+ street dogs in Meerut City.
The cost for the food drive is as below :
500 Rotis/day = Rs. 1500/day
5L milk/day = Rs. 250/day
1 packet chwesticks/day = Rs. 250/day
Total cost for 45 days = Rs. 90,000
They can't speak for their hunger or pain. But we can definitely sense that. Can't we? So let's come together for a cause which is selfless and beautiful. Let's help them sleep full stomach and not search garbage bins for that one meal a day.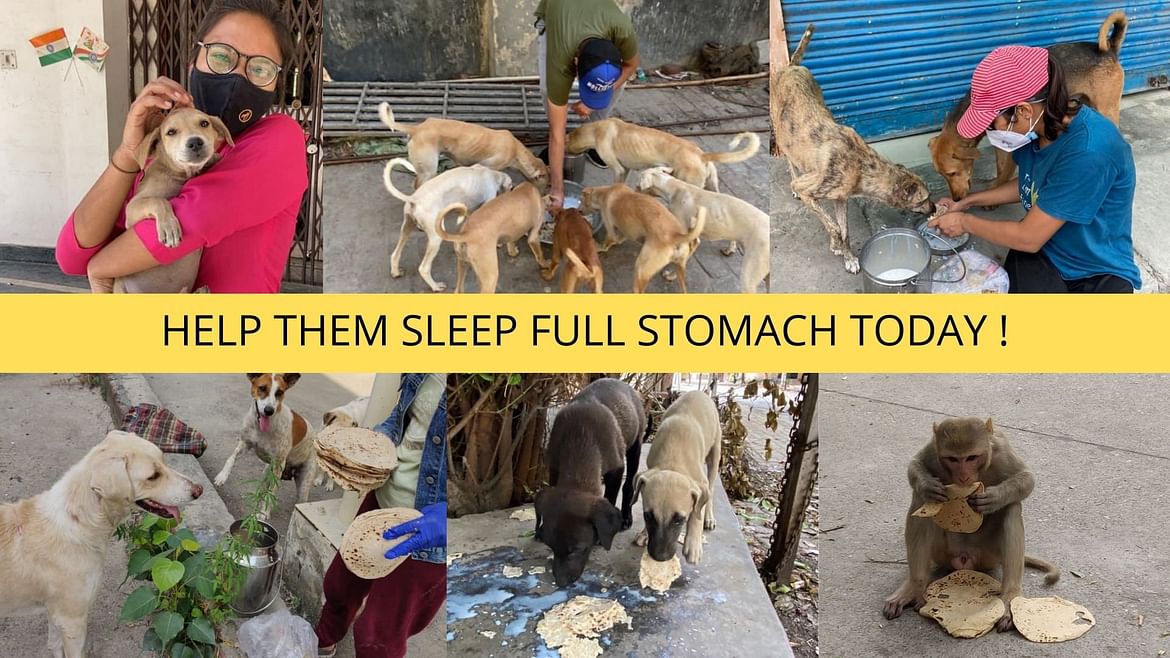 Will you be lending a hand?
If yes, and also yes, click on the donate tab and shower your love on these furries.
Also, stay tuned for daily updates.
If you wish to contact us personally, whatsapp at +91-9811850969 or email us at letthepawroar@gmail.com
Thank You :)
Follow us on IG & FB @letthepawroar