In India, to be born as a street dog is nothing less than a curse. Being a dog feeder/rescuer I decided to give a mother and her 8 puppies a chance to live life with dignity and love. I ensured that these puppies were fed twice a day and vaccinated regularly. Ironically, the biggest challenge that I faced were never the puppies but the very human being who first abandoned these dogs and then became the biggest hurdles in the way of their well-being. People in our colony started harassing me and coming up with extremely cruel solutions to chase away these puppies like "hiring dobermans to chase after the puppies" and asking the New Delhi Municipal Cooperation to take away these dogs. We tried to get these puppies adopted but the adoption of history in India still remains a difficult task. I started getting concerned for their safety not only because one of these puppies got ran over by a speeding car but also because of the threats that were being circulated around in our Neighbourhood Fraternity WhatsApp groups.
Scared for their lives, I decided to shift them at a paid shelter where they are looked after and given proper care and love. However the shelter cost is huge enough for me to bear it alone. So I am in dire need of your help.
Any amount of donation will give these 7 puppies and their mother a happy and safe home where there are not hated or treated badly just because of the sheer bad luck of being born on the streets.
Here are the names of these puppies:
1. Jackie (the mom):
2.Tara
3. Daisy
4. Peppa
5. Kaju:
6. Hazel:
7. Khajur: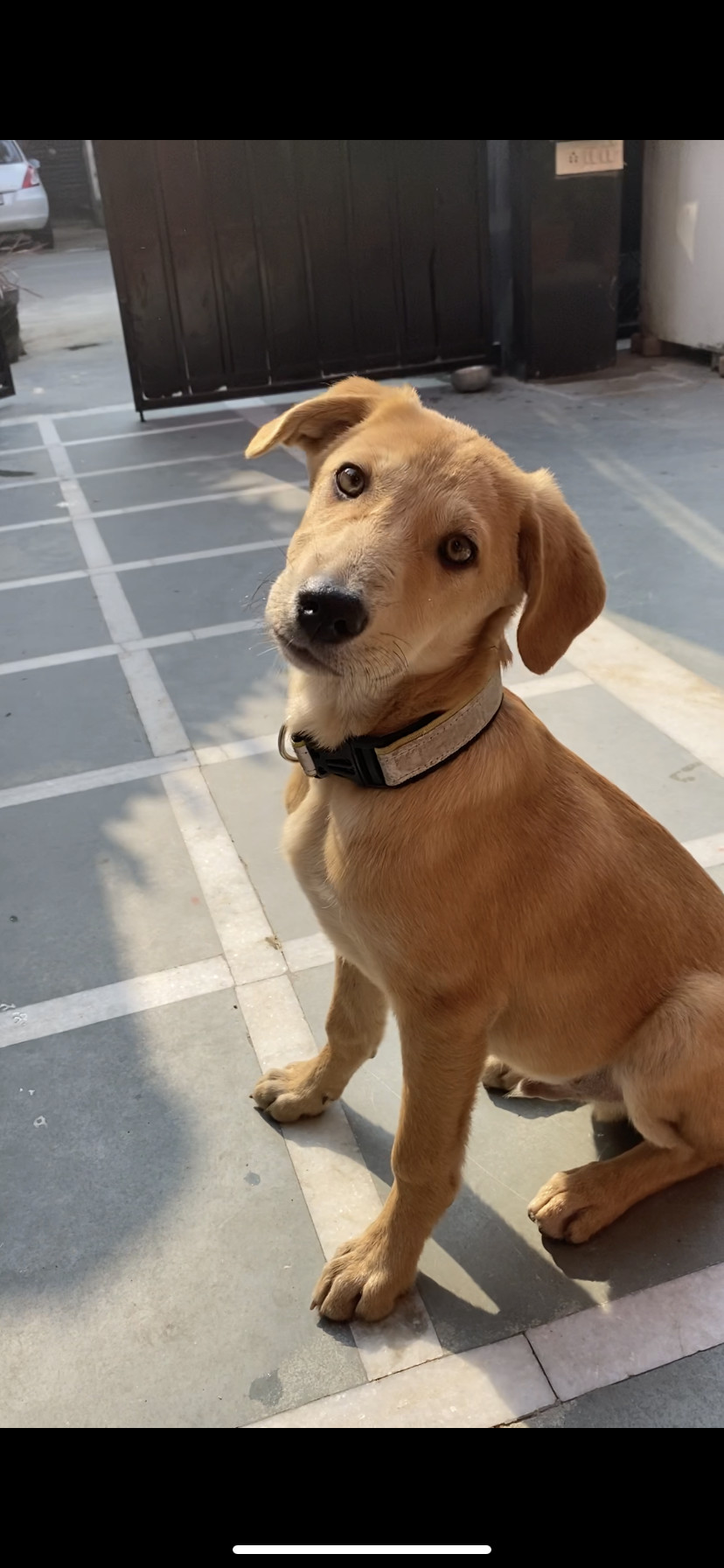 8. Bailey