Sshrishti India Trust a Delhi based NGO has been working for the past 16 years for the cause of education of underprivileged children, especially those from migrant families. Sshrishti has so far provided quality education for the early years to over 22000 children and the journey continues in Delhi NCR and in rural Uttarakhand. The Covid-19 lockdown has instantly put the nearly 1500 children associated with Sshrishti without a support to continue their education.

Abhiya Bibi narrates the difficulty towards the next meal and managing the children at home. She is most concerned for their education but being illiterate she expresses her helplessness to teach the children herself.

The children confined to their cramped quarters, without any avenue for learning, social interaction and play are losing out on education and joys of childhood. Sshrishti has however taken up the challenge to engage the children in constructive activity and has started offering education through the use of WhatsApp on mobile phones. Activities have included carefully designed worksheets to be submitted by the students on time, and various activity to keep them mentally and physically stimulated like celebration of World Heritage Day and Earth Day. Students are also encouraged to do yoga and introduce healthy fireless cooking.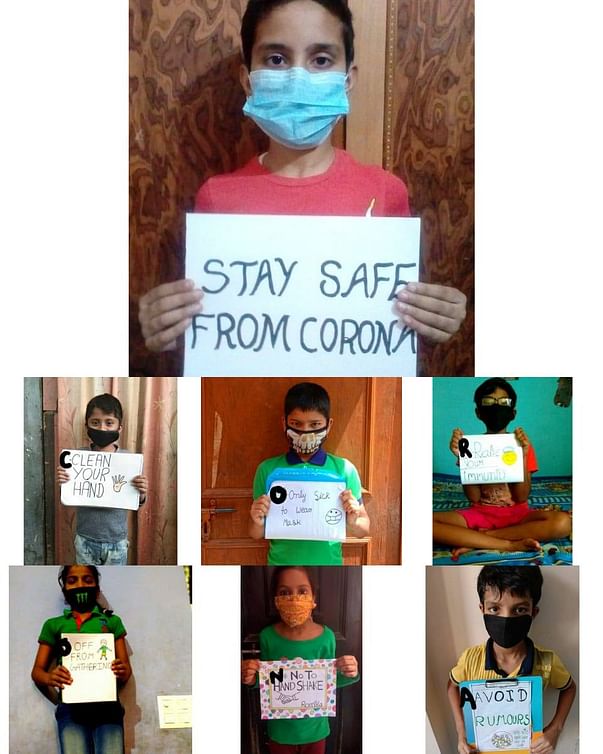 The parents although very appreciative of these online activities, because of strained financial circumstances are finding it difficult to recharge their mobiles to enable the children to continue with the interactions with their teachers.

A donation of Rs 100 or its multiples will enable each parents to recharge their phones for Rs 100 and ensure a child continues to learn during this very difficult time.

200 children will stand to benefit from your contribution and continue to receive quality education. Let's create an educated India for the 21st. century.