Help us to feed and serve the poor irulas kuravas fisherman near Gumudipoondi ( near chennai)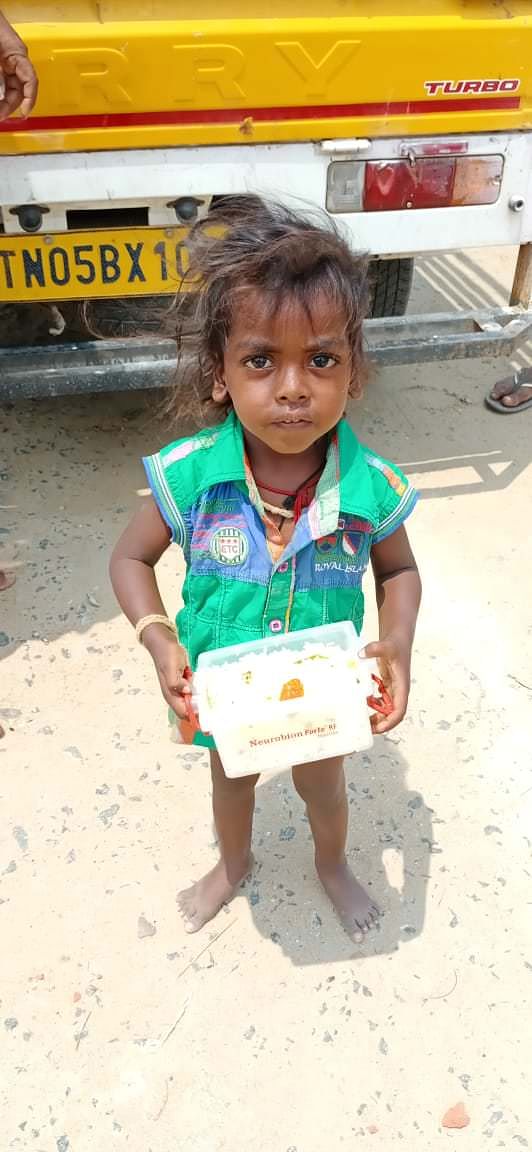 Background
Covid 19 has stuck a big blow on the livelihood of the villagers and particularly irulas,kuravas and fishermen who rely on day to day work for their living.
Further many of them don't even have ration card and many of them are addicted to liquor drinking and due to that woman and the kids find it difficult to survive the daily needs .
We from Sri Ramanujar charitable trust are providing prepared food to the poor villagers on daily basis to more than 1000s of them.We are also providing provisions (groceries) for fifteen days to the people who can cook themselves.
We are also helping our single teachers of these 39 villages near gumudipoondi by giving them an ad-hoc relief amount as they also suffer due to this corona outbreak.
We are also educating the rural village people for the need of cleanliness to fight corona and the need for social distancing and the awareness about the purpose of lockdown..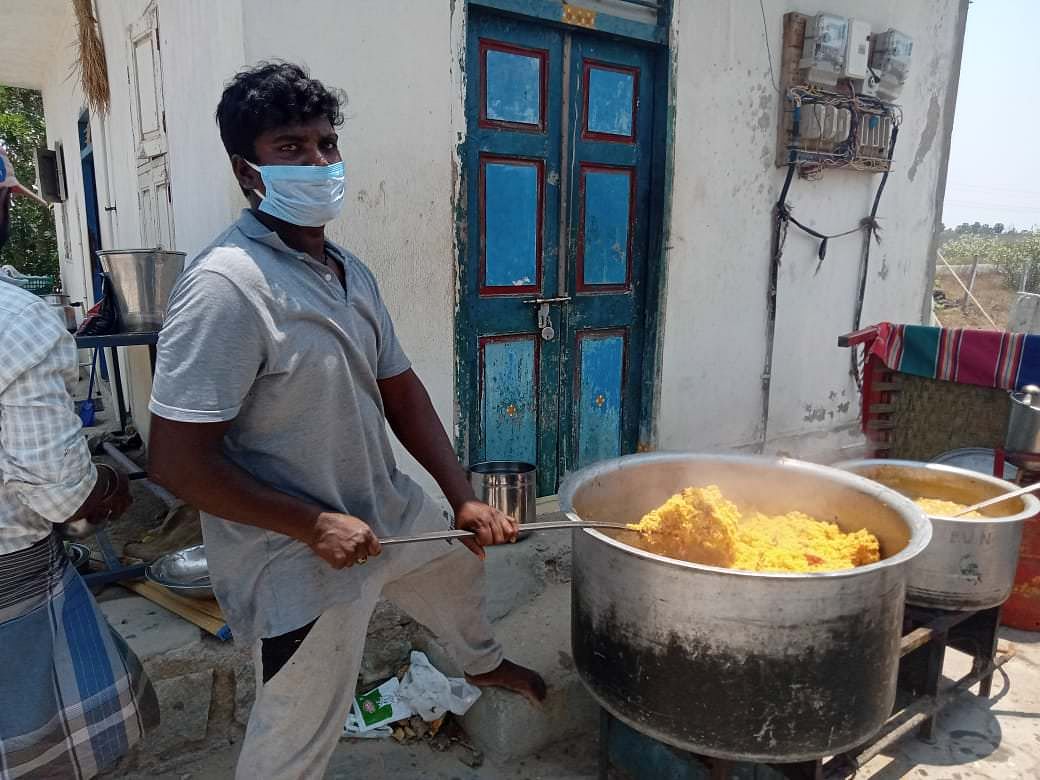 Campaign

We need your support for continuously providing support to the villagers the following
1.Cooked food (for 4000 persons a day)
2.Food provisions (grocery) (2000)
3.Financial support to the poor social workers
(Single teacher scheme - teachers who are serving our trust in these villages) and social workers who help in coordinating relief work and other support activities.
60 workers
4.Financial support for the self employed
( women who are trained under women empowerment in these villages)
2000 women folks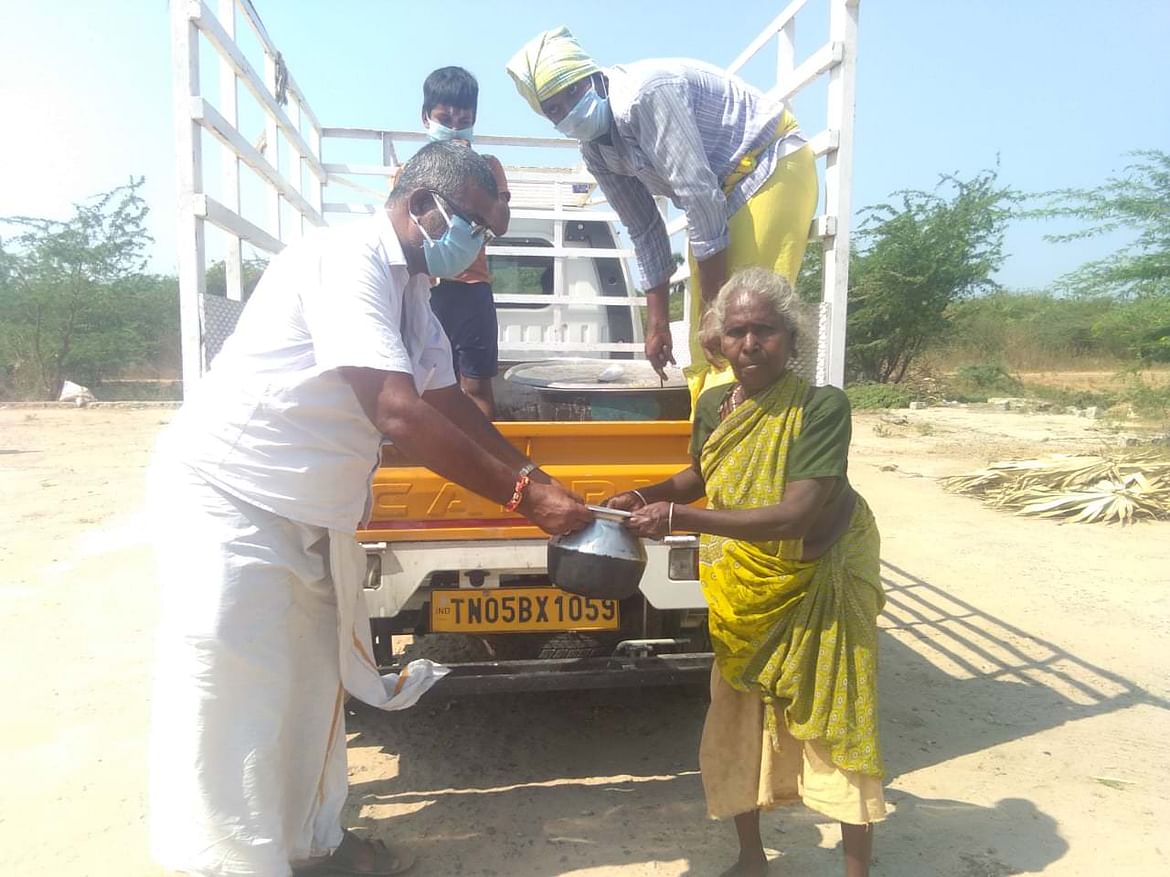 Goal
We require funds to support these people for 3 months and help them to get back on their life with not much difficulties.
Since these people are daily earners and facing lots of uncertainties . This situation of corona epidemic has hurting them harder and it is very important for us to lend our helping hand to pass this situation safely and decently.
As freedom fighter and great poet bharathiyar said
"Thani oru manithanuku vunavilai ennil "
We should not allow even one person to die due to shortage of food
Plan and projection
4000 persons @ 15 rupees per person for cooked dood for 10 days
Amount needed Rs.6,00,000
2000 families @750 per family for groceries for a.month
Amount needed 15,00,000
60 social workers including 39 single teachers
@ 5000 rupees
Amount needed 3,00,000
2000 women self employed workers
Covid relief fund @ 500 per women
Amount needed 10,00,000
Total amount needed
Rs.34,00,000
Thirty four lakhs only.
About the campaigner
Ashok krishnamoorthy is a patron of sri ramanuja charitable trust supporting in the campaign to mobilise funds from various philanthropic sources.
Strong entrepreneurship professional with bachelor in engineering from PSG college of technology coimbatore focussed in social services to the poor and needy in tamilnadu especially tiruvallur,chengalput ,kanchipuram, villupuram districts.
Ashok is an advocate and a partner in A&S law consultants supports free legal aid and helps the needy in getting the justice .
Our team
Our trust is headed by our chairman Mr.P.SATAKOPAR RAMANUJA DASAN (a) SARAVANAN . He is a devotee and follower of SRI RAMANUJAR and re named him as SATAKOPAR RAMANUJA DASAN.
With this background, he wanted to serve the society and uplift the poor people who are in real need of help. With his constant motivation and dedicated service , the trust started its service by conducting computer classes and took up tuitions for the poor students and supporting 39 villages in gumudipoondi taluk and also he works in the field daily with them and motivating them in all the areas of development
Our website http://www.sriramanujacharitabletrust.org/
SRI RAMANUJA CHARITABLE TRUST
PAN NO - AAGTS5339E
80G certificate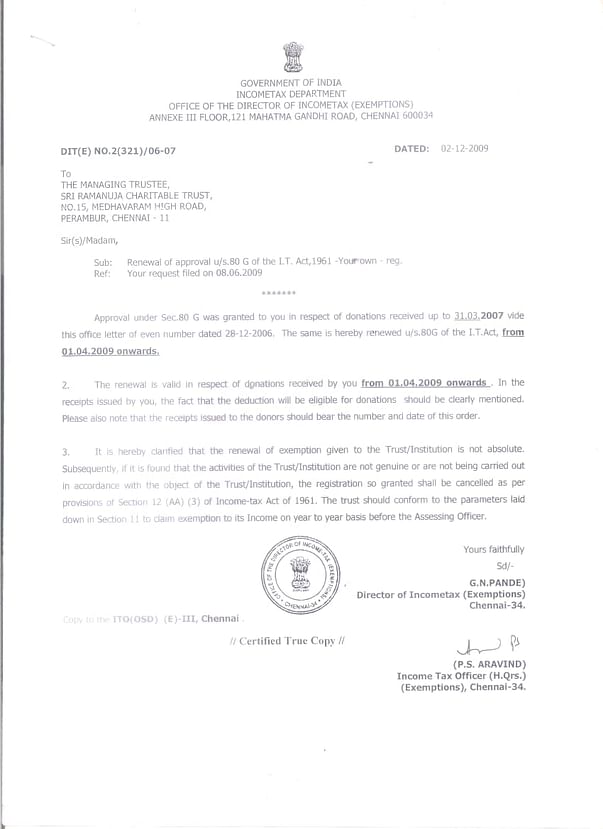 Our volunteers
Local youngsters and villagers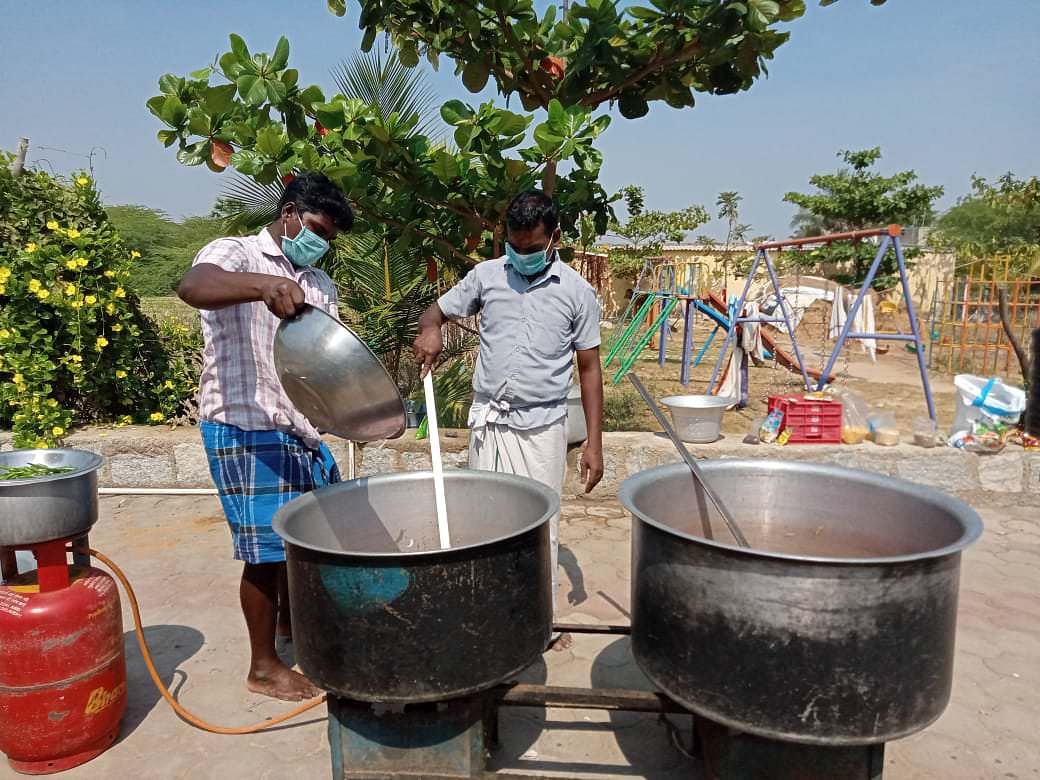 todays work