This fundraiser is for my 9 years old brother, Srehan Ghosh. 3 years ago, Srehan was diagnosed with Aplastic Anaemia, which if left untreated may develop into leukemia. Till now, he was getting blood infusion every single month as his body cannot create any platelets of its own, which in turn weakens his immunity drastically. The only cure of this is to get Bone Marrow transplant.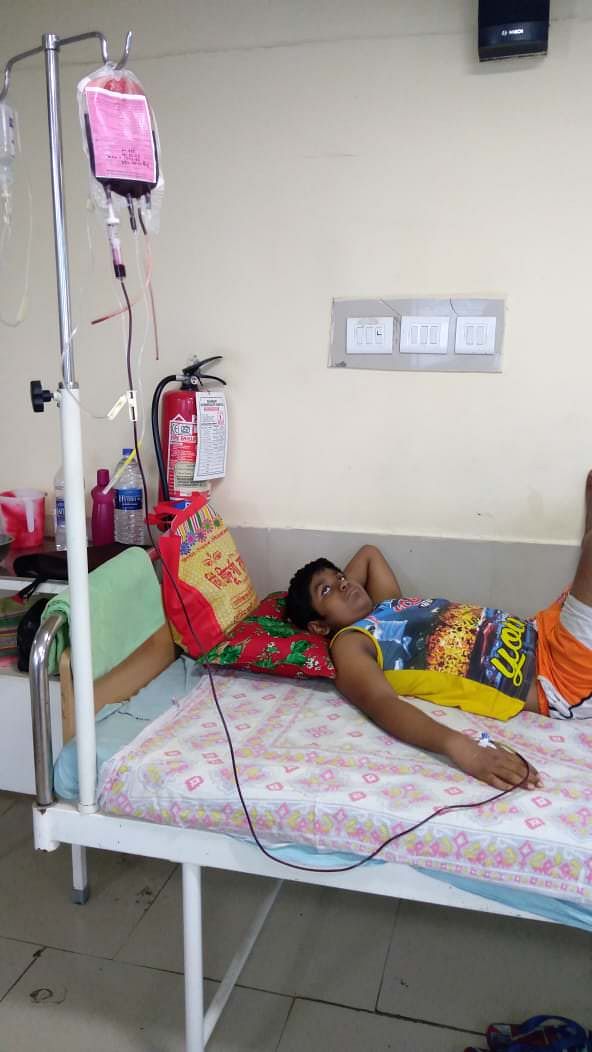 His father Sujan Ghosh is a farmer in a small village and is unable to afford the huge amount of money needed to get that treatment for his only son. That is why Srehan was being temporarily treated with those blood infusions on a regular basis. But last month, when Srehan was admitted to have his blood infusion, he got seriously ill and the doctors told that his body is developing some kind of infection and as a result, it cannot take blood from external sources for much longer.

Now its high time that Srehan must undergo Bone Marrow transplant so that he can have a healthy life ahead. All the funds raised will be used towards his treatment which includes Donor fees, OT and Hospital charges, medicines and various other related expenditure.
Contact details : 7602323438
9563591234