In Kiloy, a tiny hamlet with a population of 1,000, two hours outside Chennai, is a ram shackled single-roomed grey house, from where R Premalatha, heads a little school. Premalatha is the only teacher in the `single teacher school' that has been functioning for the last five years. An enthusiastic teacher, Premalatha is also a quick learner, having figured out how to don numerous roles for her students. "They look to me for everything as I am from this village," she says.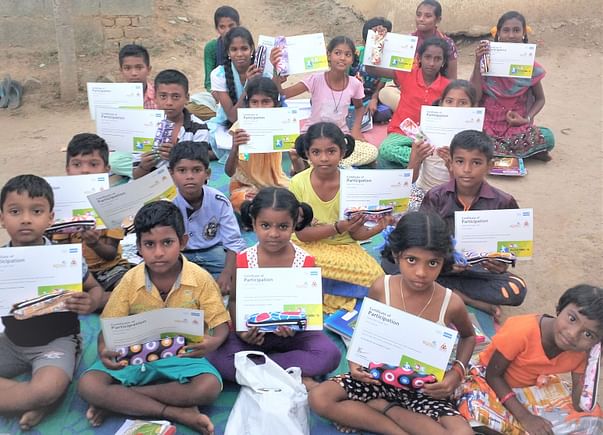 So, to the intrepid bunch of six-year-olds in the front row, R Premalatha is the teacher who has taught them to count. For the twins in ragged clothes staring wide-eyed at her from the second row, Premalatha is the 'doctor' who helped cure their mother's fever. To the boy in torn track pants at the back, she is the counsellor, having helped him deal with the images of his alcoholic father thrashing his mother.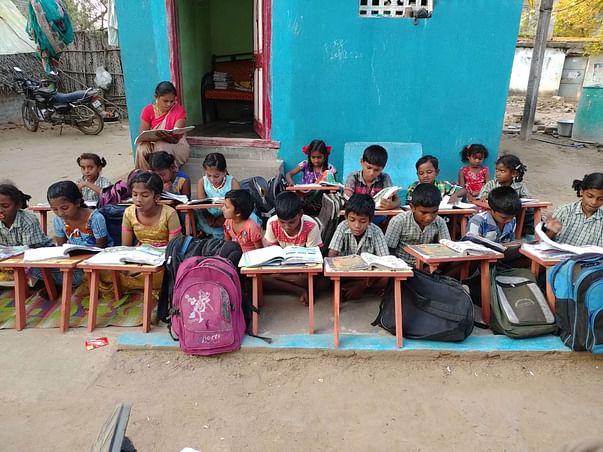 Premalatha is part of the 'Single Teacher Schools' (STS) programme in its 14th year, run by Swami Vivekananda Rural Development Society.
Established in the year 2006, with a mission of taking education to the doorsteps of the poor villages of Tamil Nadu, STS has created a network of 1057 schools across 9 districts in Tamil Nadu ( Kanchipuram, Thiruvallur, Vellore, Ranipet, Thiruvannamalai, Chengelpet, Coimbatore, Thiruvarur and Nagapattinam), impacting 31,710 children every day.

Though most of the children attend nearby Government Schools, they need supplementary education to sharpen their Learning Skills, Functional Literacy and other Abilities, leading to Holistic Training.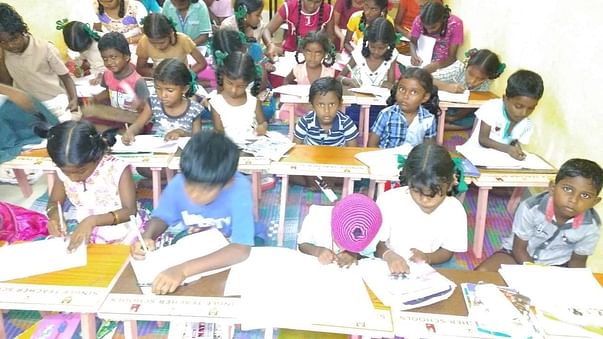 The Problem: Retention rates in government schools.
According to data from the education department, 97% of TN has a
Government
primary school within a 1km radius of a habitation and has a high enrolment rate too. Yet, retention is the biggest challenge for the department.
"The biggest challenge we face is retaining children in school, especially children of migrating parents,"
says an official from the state education department.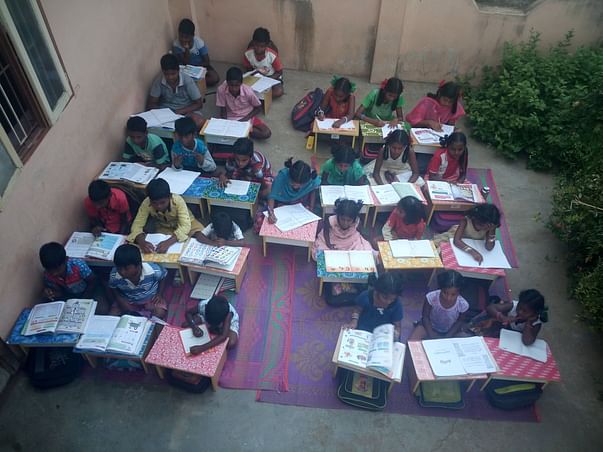 It is here that STS complements the government schools in villages. Mr.R.P.Krishnammachari, Hon. Secretary – STS says, "We mostly cater to school drop outs and children who work during the day to supplement their parents' income. And as the sun sets, they would pick up their bag of books and rush to the community centre or the house of their teacher where the evening classes are regularly held".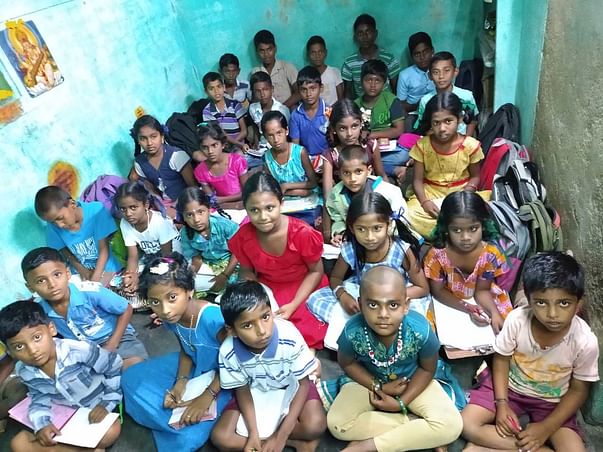 How it works
The schools are set up by renting spaces within the villages itself. Sometimes even at a temple or under a huge tree where about minimum 30 children in the age group of 5-12 years from poor families attend classes from I to V between 5.00 & 8.00 p.m. on weekdays. Qualified women are selected from the local villages as teachers.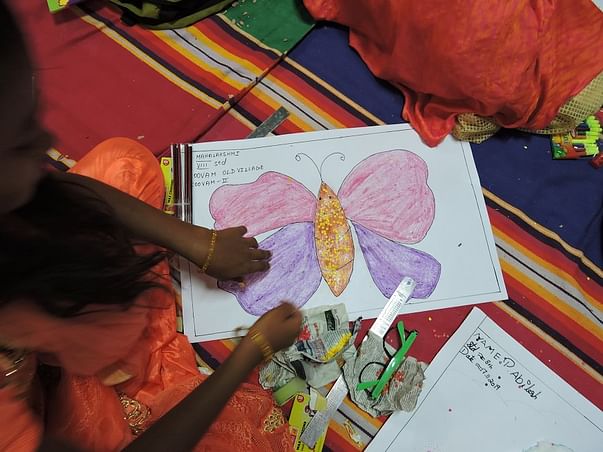 The schools are equipped with blackboards, mats, solar lamps & first aid kits and the children are provided with books and stationery free of cost. The curriculum includes Tamil, English, Arithmetic and Basic Sciences.
There is a lot of emphasis on extra-curricular activities like recitation of poetry, patriotic songs, quiz contests, drawing, story-telling, etc. Character Building, imbibing Indian Culture and Discipline are the hallmark features of STS with an emphasis on physical exercises including Yoga. Along with education, the school also takes care of the health and hygiene of the children by conducting regular health camps.

"I have personally visited many of the schools in the villages which do not even have proper access through roads. And yet, in the very same schools, I have attended Science Exhibitions, Cultural Programs and Sports Events and the exhibition of talents and creative skills of the kids is amazing," says Dr.Akhila Srinivasan, Vice President – Single Teacher Schools.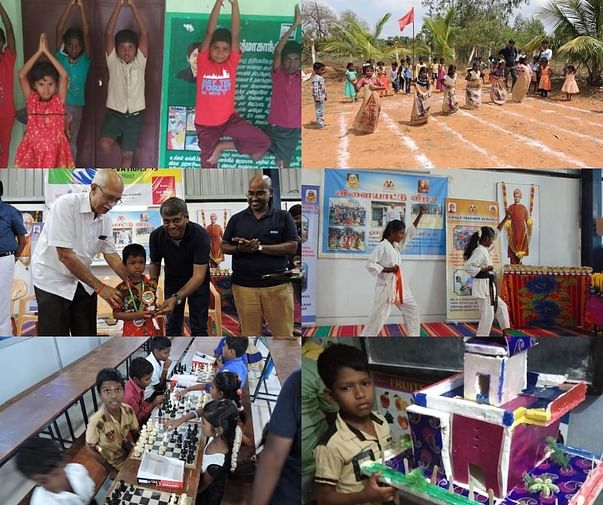 Secret to scalability: Train The Teacher Model
One of the major reasons for the success of the program thus far has been the approach to identify motivated young women, who have grown up in the same village, and groom them with the skills required to run the center.
Training of teachers is an integral part of the functioning of STS. Teachers are imparted periodic all round training in Lesson Planning, Methodology, techniques for teaching children with Dyslexia and Autism, best practices to encourage extra-curricular activities etc. Training Programs are offered to teachers in an exclusive centre set up at Sriperumbudur near Chennai. Field Supervisors regularly visit these schools to monitor the growth and progress of the children. Regular district-wise social audits are conducted.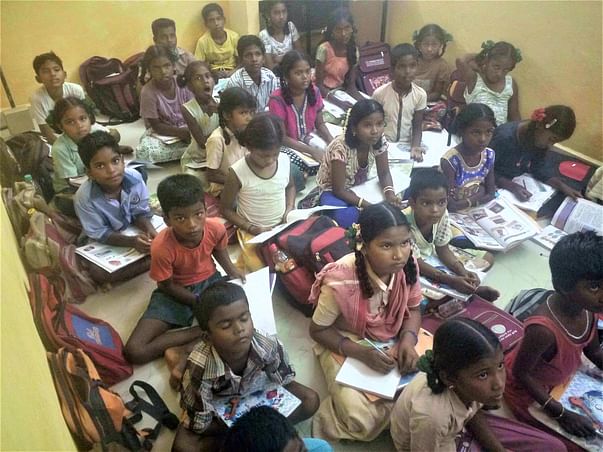 Rubaselvi, the one-woman teaching army at Sivankoodal, a village in Kancheepuram district, is the first-ever female graduate from her village. When she completed her BSc Maths degree her parents told her she could leave the village to work. "But I decided to stay back and help other girls get educated," says the 28-year-old, who also pursued her B.Ed along with running the center. "I love teaching the children in my village because I want them to make something of their lives. My father, a daily wage earner, and my mother, a cleaner in a government school near the village, inspired me to study and I want to inspire others," says Selvi.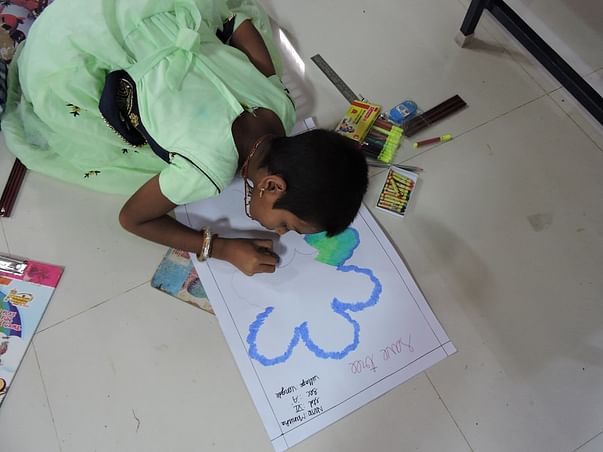 The Impact
The children are all first generation school-goers. In the village of Kannanthangal, the parents of G.Sundar (Class IV) – Govindaswamy and Devi say
"We did not have the means to provide education to our son and wanted to take him for work along with us. Thanks to Single Teacher Schools, he is now studying well and learning many skills".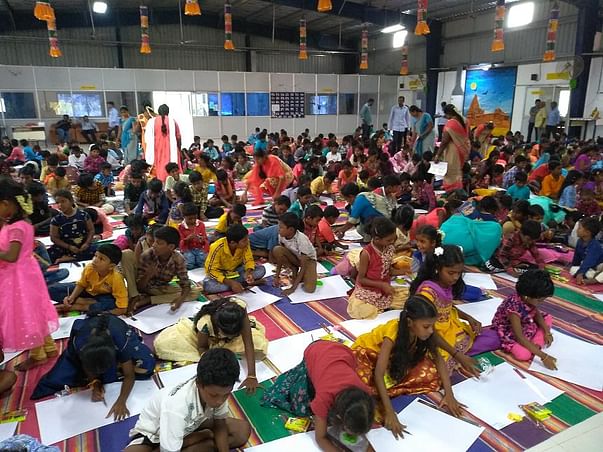 In the village of Keezhsiruani, S.Saidhavi's (Class IV) mother Chandra says, "I am a daily wage worker and return late in the evening. Till I come home, STS takes care of my daughter. The School has not only taught her how to learn, but also good habits, culture and good behaviour towards her parents".
Not just the children, the programme has a made a positive impact on the lives of teachers too.
"It is not about the salary I earn but the respect I have earned over these years,
" says Premalatha.
"I am known as the village teacher and it fills me with pride. Maybe to teachers in private schools who earn a lot of money being a teacher means something different. But here, to me, it is respect and I will not give that up," says Premalatha.
The Need of The Hour: Scaling STS by setting up additional 1000 Schools by 2022.
With the success of the program thus far, we aim to reach out to an additional 1000 villages in the next 2 years.
While the organization is confident of managing the cost involved in setting up a center (i.e. identifying villages and training the teachers), it takes around Rs.50,000 per annum to run the center. This includes teacher salaries, providing for class supplies, and rent.


Run completely on charitable contributions, we encourage you to join us in supporting this endeavor. 100% of your donation will go towards running the schools alone and bring education to the doorsteps of those who are deprived.
Donate Rs 1,500 to educate a child for a year in a Single Teacher School.

Honour your loved one by supporting one Single Teacher School for a year: Rs.50,000/-.

Pledge a gift to support 10 Single Teacher Schools – Rs.5,00,000/ p.a.