"His cancer has left him with a severe deformity on his face. Everyday, I watch my child grow weaker. I can't bear it anymore."
I never imagined my little son would have to fight for his life at just 7 years old.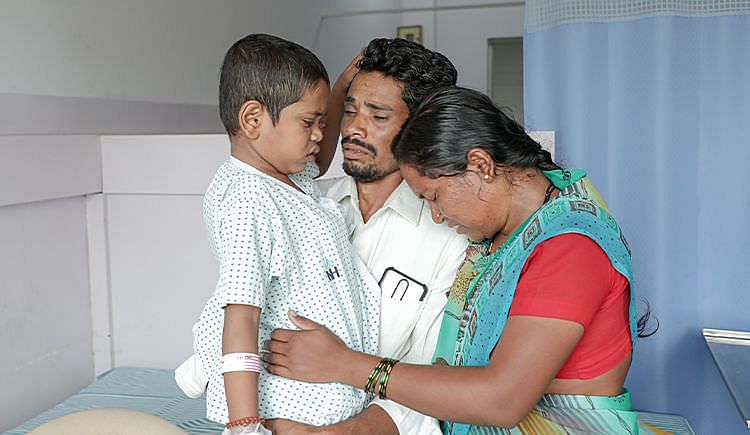 My little Shrishail has been in hospital for the past three months. Unable to afford his treatment, it feels like we're just counting the days until his cancer snatches him away completely.
Shrishail is terrified of the hospital. He begs us to take him home, where he can meet his friends and play with his sister.
He doesn't fully understand the gravity of the situation, and that he has no chance of survival without treatment.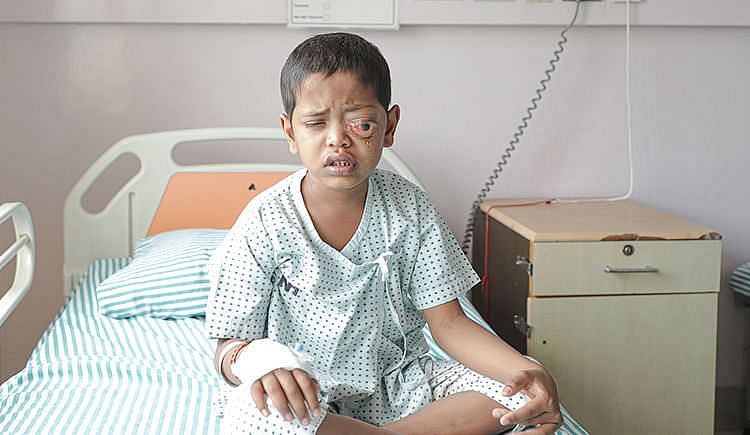 It all started in 2019 when my son was just 5 years old.
He came home complaining of irritation in his eye. Nobody thought much of it- Shrishail was a playful boy who was always running around with his friends. I presumed that some dust or sand might have blown into his eye while he was out playing.
I gently washed his eyes with cold water and told him to rest.
Yet, even after a few days, Shrishail kept complaining about the irritation in his eye.
Soon, it developed into a horrible pain, and the poor boy could hardly blink without being in pain.
My husband, Santhosh, rushed him to the local doctor.
Shrishail was given some eye drops and education to soothe the pain, and the doctor asked us to bring him in after a few days for a check-up.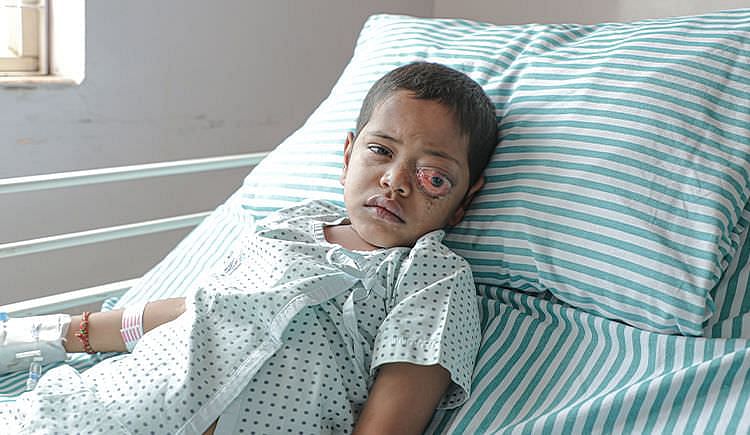 However, that same night, as my son was sleeping, I noticed his body had turned pale. Upon checking his temperature I realised Shrishail had a fever, and immediately told Santhosh we had to take him to the hospital.
The doctors ran a number of tests while we waited nervously, praying that our son would be fine.
Unfortunately, Shrishail was diagnosed with blood cancer.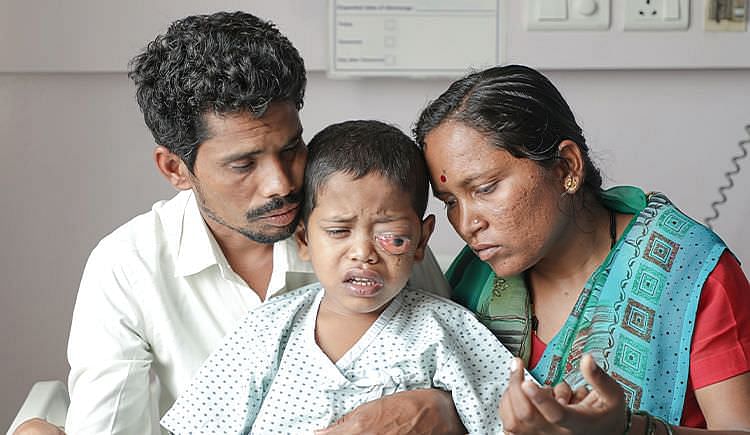 I couldn't believe my own ears. The doctors told us he needed to start chemotherapy right away in order to survive.
Santhosh and I were shocked, but we somehow managed to get ourselves together and arranged enough money for his treatment.

Now, my baby's cancer has relapsed.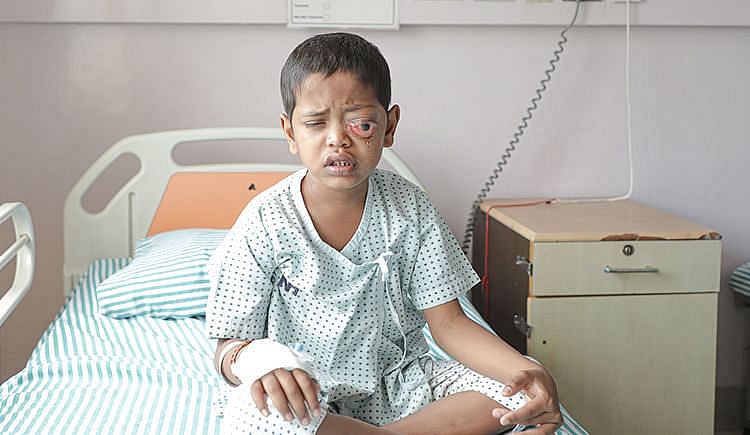 His illness has already left him with a deformity in his eye and two years of suffering.
Too young to understand what is happening, Shrishail is constantly crying and in pain.
This time, he will need a bone marrow transplant in addition to the chemotherapy to save his life. It'll cost us
Rs 25 lakh ($ 33422.04).We've sold everything we own- including our land, which was our only source of income
. Now we have nowhere left to go.
Your donations are the only hope our boy has. Please help save him before it's too late.