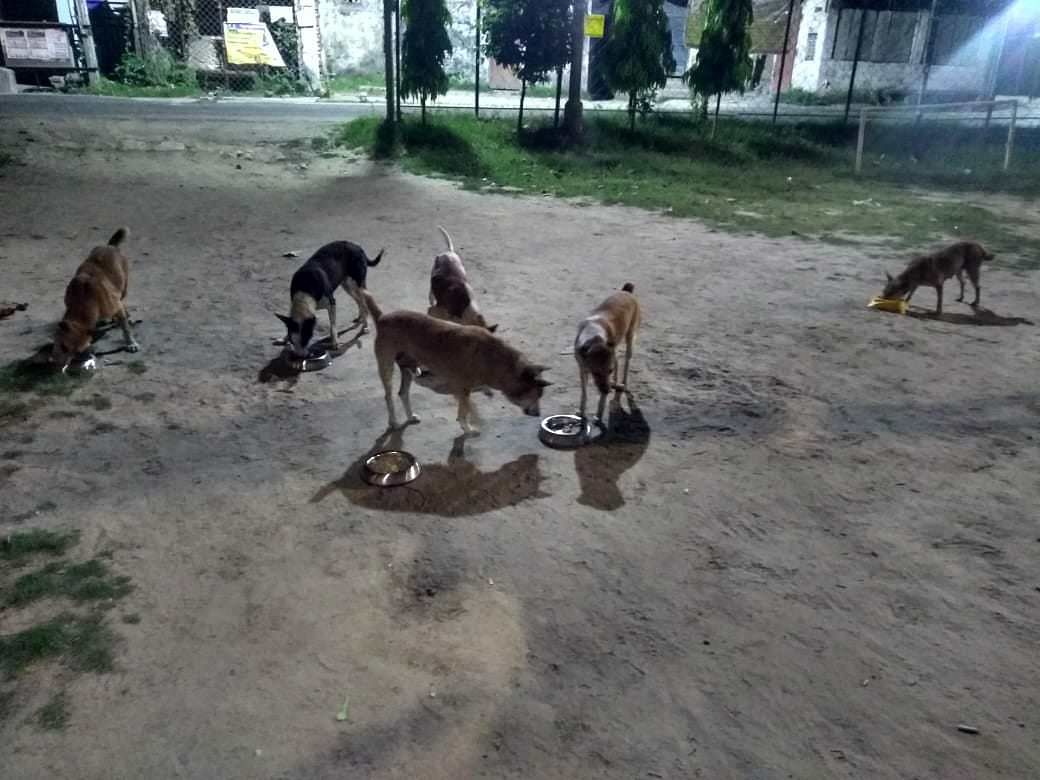 Hello ,I am Shreemoyee Chakraborty from Kolkata.
I have been feeding 120+ dogs for past 4 years in three different areas of Kolkata namely

Patuli, Behala, and Garia.
I have employed 2 feeders for feeding in two areas (Behala and Patuli) because being a full-time Ph.D. student, I hardly have the means (economic as well as time constraints) to cover the usual 120 dogs in 3 different far off areas of Kolkata.
I feed them rice+chicken every single day and for which I need approximately 320 kgs of rice(22/kg) and 10 kgs of chicken or chicken waste(60/kg) per day which costs me a total of RS 25,040 for food.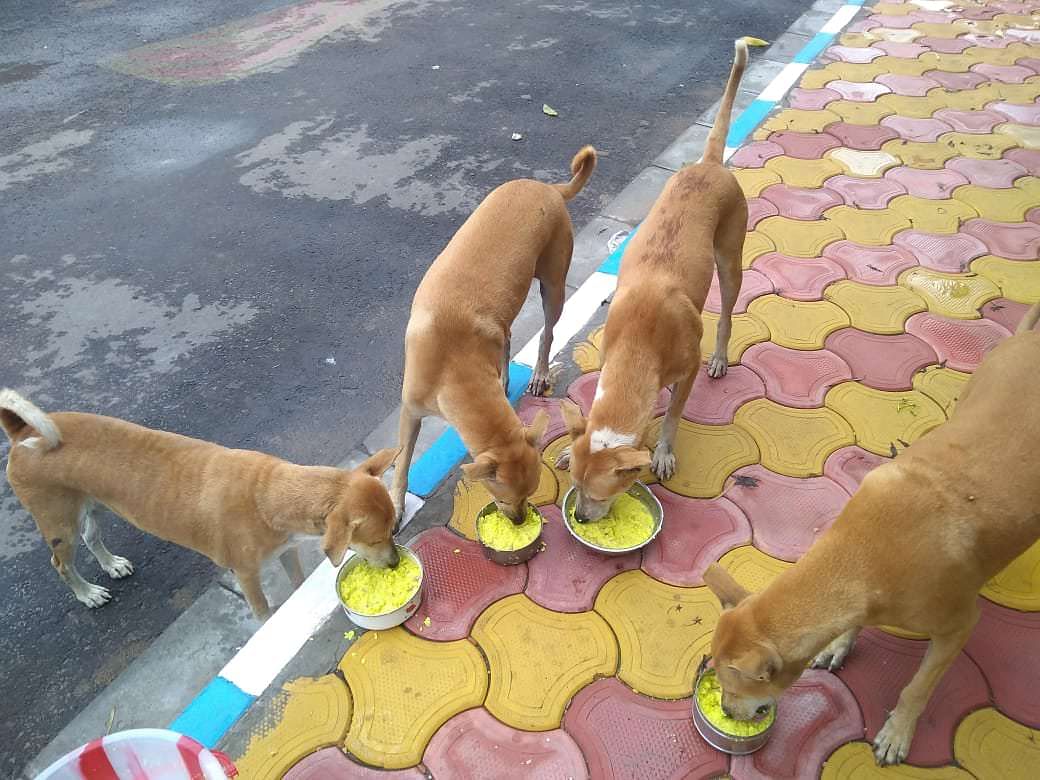 The feeders' salary approximately costs 8500 /-..the

total cost of feeding 120+ dogs thereby comes at around INR 33540/month

in two of these areas.
50+ dogs of the third area of Garia, where I feed myself, eat chappi/pedigree mixed with chicken soup..i need almost 1 bag per 4 to 5 days which comes to a total of 7 to 8 bags of dry dog food. ( 2650*7)

During the pan-India lockdown due to COVID-19, the number of dogs I have been feeding has increased to 200+ dogs, & it's getting difficult for me to keep up with it.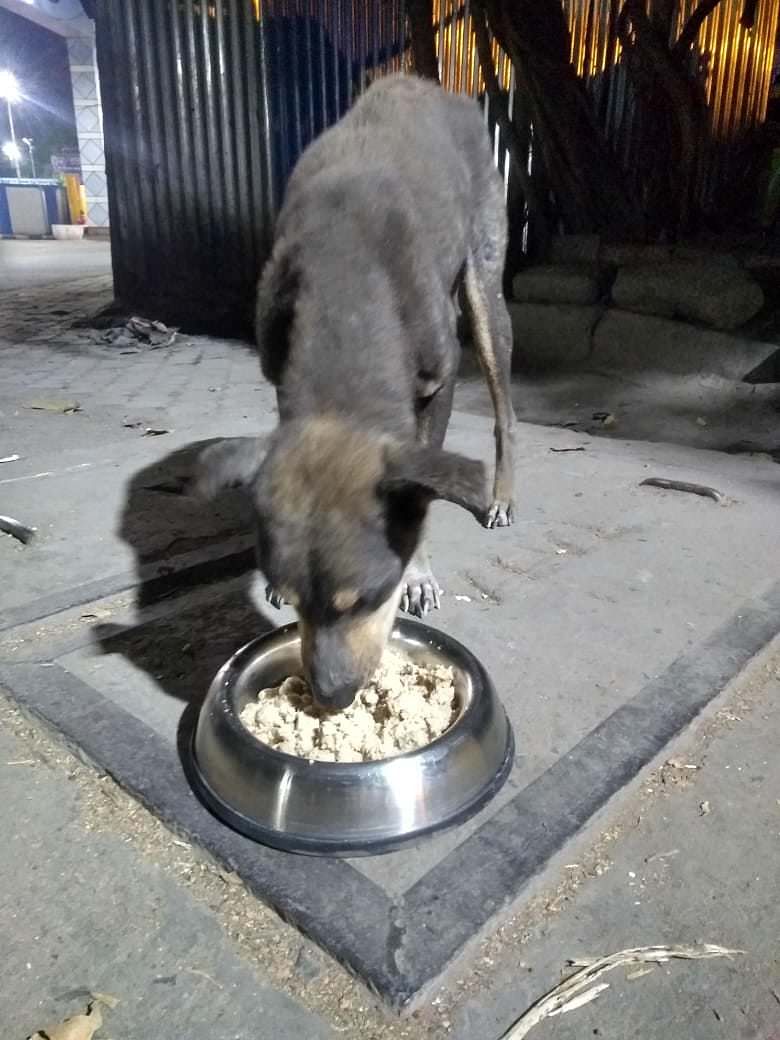 Although I rarely ask for a donation, now I really need your help.

Besides the normal feeding routine, I also look after and coordinate things with other rescuers for the treatment/rescue/foster /sterilizations/Vaccination of the dogs.

But the lockdown for the past one month has taken a toll on my physical/mental and economic capacity to take care of so many dogs and I can't just abandon them.
I also have planned Vaccination drives and sterilization drive with Aakanksha and we will be vaccinating these 200+ dogs of my area and 50+ dogs of her area against distemper/parvo and rabies.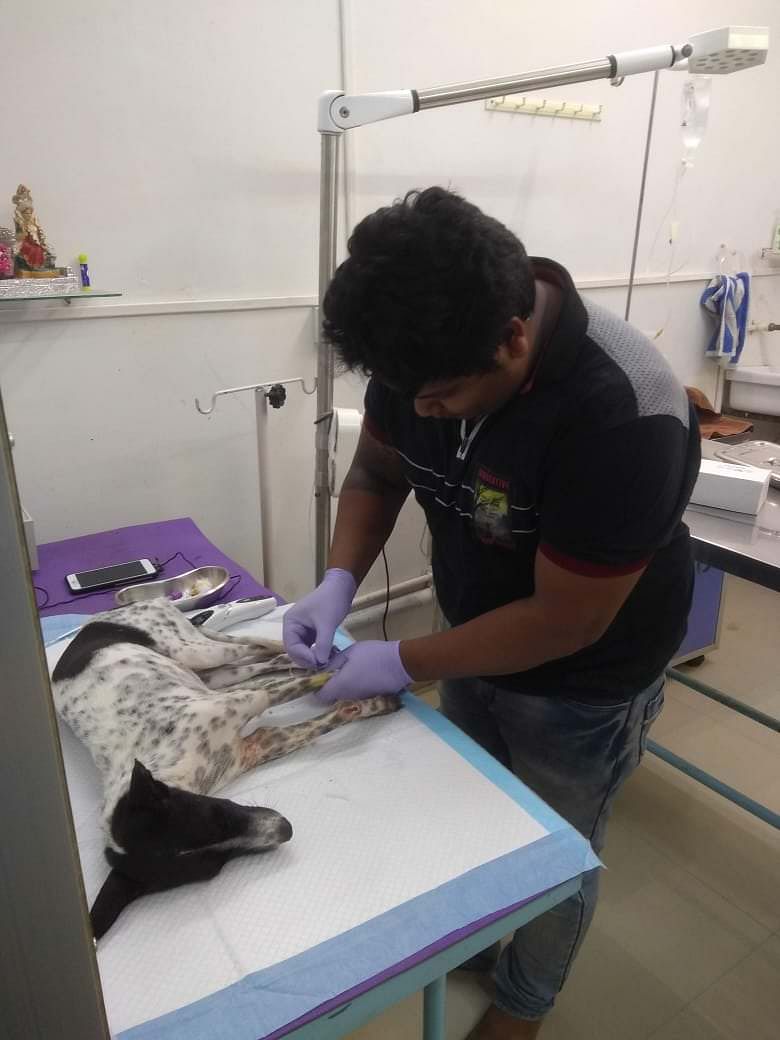 Please help me to feed the hungry starving dogs during COVID times and vaccinate the young ones against parvo and distemper and also the adult ones against deadly rabies.
I will be really thankful to each one of you donating towards the feeding and Vaccinations of these 200+ dogs.. 🐾❣️