IPCC's latest report
highlights humanity's damaging impact on the climate. The science is clear, there is no time left to waste and we need to act now.
Join me in my journey to fight climate change by supporting my journey to Antarctica!About Me

I'm Shivi Dwivedi, an aspiring agent of sustainability based in Mumbai, India. I'm passionate about driving sustainable and ethical change in the world and bringing profit and purpose together. I currently split my time leading the
youth engagement strategy
for the
High Level Climate Champions for COP26 - Nigel Topping and Gonzalo Munoz
and as a
Campaigns Associate
with
Bridging Ventures
.
The science tells us that we are in the decade of delivery - and that we need to at least
halve our emissions by 2030
and
achieve net-zero by 2050
(latest). We know that climate change is a collective action problem. No country, institution, sector or generation can solve it alone. Therefore we need to continue to work through and strengthen the multilateral processes that enable us to come together as a global family and tackle some of these challenges.
I'm committed to this mission and hope to give it my all and help fight climate change!About the expedition

I have been
selected
by renowned
polar explorer
Robert Swan, O.B.E
(the first person in history to trek to both of Earth's poles) as one of 100 participants to go on a
journey to Antarctica
by joining the
2041 ClimateForce Antarctic Expedition!
The '
carbon-negative'
expedition brings together global experts in climate science, renewable energy, and sustainability, and creates this unique and immersive journey that will train me and fellow participants on these subjects. Most importantly, it will equip me with the tools to create meaningful change and seek out pragmatic solutions within my current work, my community, the networks that I'm a part of as well as explore advocacy at a national and international level.
The ClimateForce initiative
, led by Robert's son Barney Swan (who became the first person to trek 600 miles to the South Pole powered solely by renewable energy), is a 7-year commitment to clean up 360 million tons of CO2 from the atmosphere through strategic offsetting partnerships.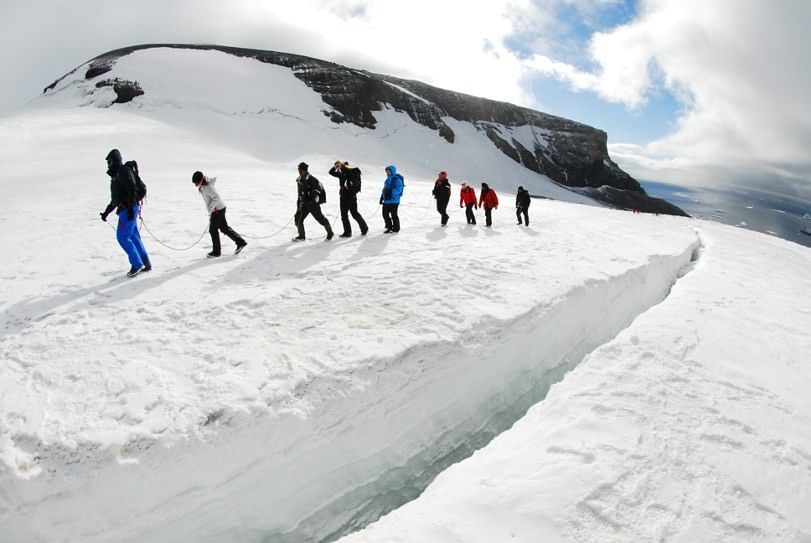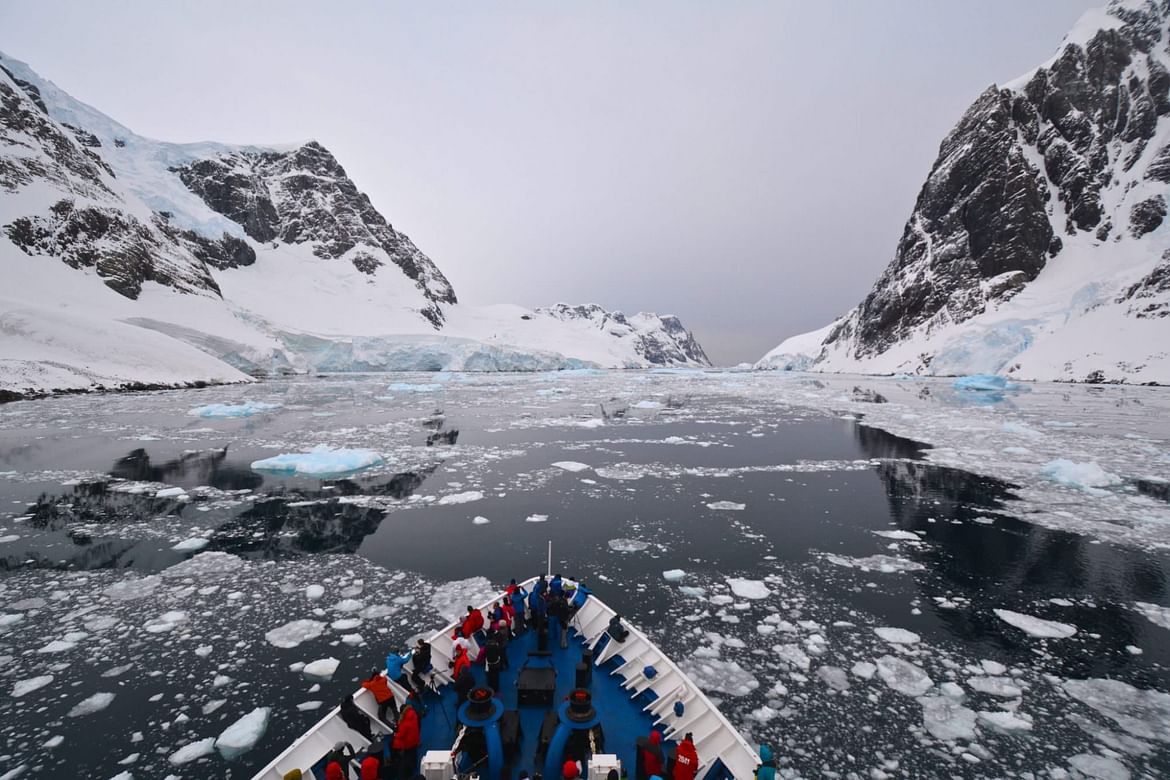 My hopes from the experience
Through the expedition, I want to experience the beauty of Antarctica, but at the same time also see the impact that climate change has caused in the region and how global warming continues to threaten the ecosystem of the continent. I want to frame and hone my narrative around climate change based on my own personal experience via the expedition.
I hope to use this experience to continue to learn and enhance my thinking as I continue to work on engaging with youth, citizens, civil society organisations and other non-state actors in my role as a team member for the UNFCCC High Level Climate Action Champion for COP26 & COP27.
Through the expedition, I hope to build on UNFCCC's objectives of working in an intergenerational and intersectoral space which is committed to fighting climate change, identifying solutions and approaches that will be sustainable and equitable. The expedition would be an amazing opportunity to connect with other travellers and champions from all over the world to learn and be inspired!
I also look at this as an experience which would help me hone my leadership and entrepreneur skills as well as give me a first hand experience of how climate change is affecting even the untouched parts of our world.
The vision is to
contribute to a global movement to reduce emissions
and learn from other participants and thought leaders around me to develop new approaches to tackling climate change through
practice and advocacy.
Costs involved

The cost of embarking on this expedition is GBP 16,500 / USD 22,500 / INR 16,75,000 which includes accommodation on the ship, all meals, travel from Mumbai to Ushuaia (Argentina) where we board the ship, waterproof equipment and required gear and insurance and visa charges.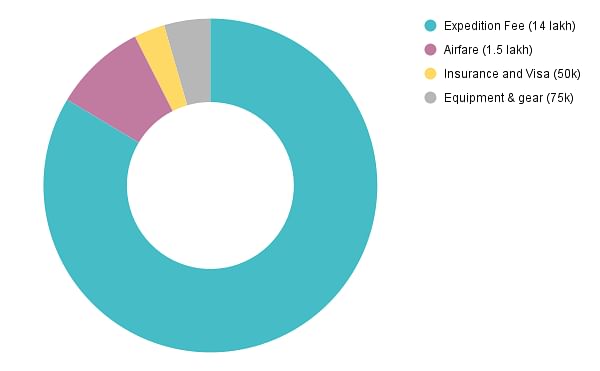 I am hoping for the support of all of you to help me realise my goal and help me to join the Expedition. Please feel free to reach out to me at shividwivedi@gmail.com if you have any questions. Thank you!
Warm regards,
Shivi
https://www.linkedin.com/in/shivi-dwivedi-87708514
/