*GIVING FOOD TO POOR IS LIKE GIVING FOOD TO GOD*

"If you can't feed a hundred people, then feed just one."
Free Food Feeding
Providing nutritious food for free
Filtered drinking water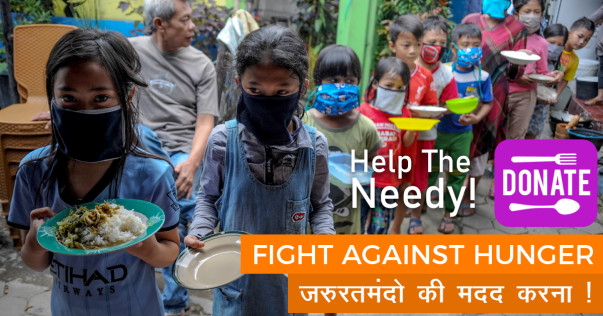 Provide cooked food and grocery kits to the poor and needy in India through ONS Foundation. Donate Free Ration & Food Packets to Eradicate Hunger, Malnutrition & Food Wastage. Adopt homeless & hungry families & provide them food packets & monthly ration. We will feed people for a long time (no time limit). After the work at this place is successful, we will try to feed the food in the next places.
What we did to help people?
1. feed food to needy & poor people free of cost.
2. Our mission is to provide nutritious food & filtered drinking water to every needy people who are suffering from hunger.
3.Help to reduce our country's hunger index.
4. We will feed food every time who is hungry.
5. We will also provide a living temporary place to immigrant labourers & needy people who have not home for living.
Starting Place
Nearby Lucknow, Uttar Pradesh, India
How will we invest these funds?
1. To purchase raw food materials.
2. To the management of staff for making this project successful.
Do you want to help a poor man eat? You can help them by donating today.