Hello ! Dear well wishers
Mr shekar from lingampalli
met with an accident at komarvelli , Telangana on 27/04/2020.
Further he sent to local hospital by people on road.
He was then taken to multi speciality hospital..
Doctor suggested some tests in diagnosis they found he had
several facial fractures and clots in brain .
Hospital doctors suggested to take him to care hospital Hyderabad for further better treatment.
SHEKAR was admitted in care hospital.
Doctors Confirmed for a neuro surgery and facial fracture plastic surg
ery .



SHEKAR NEED EMERGENCY SURGERY

it's costs approximately 7 to 8 lakhs for 2 surgeries
Family background is very poor
So we need economical help for treatment
He is the only son for his parents. We request everyone to contribute for better life for my brother.

Thank you.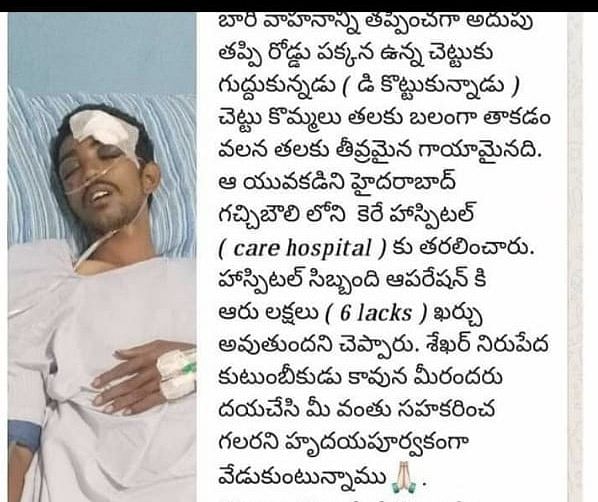 A NEWS PAPER STATEMENT ABOUT SHEKAR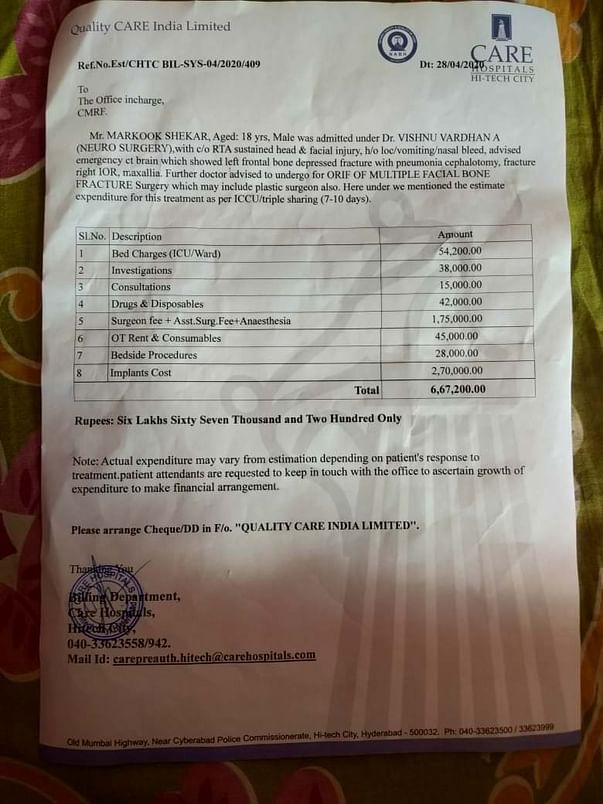 ESTIMATED AMOUNT FOR TREATMENT
REPORT FROM CARE HOSPITAL HYDERABAD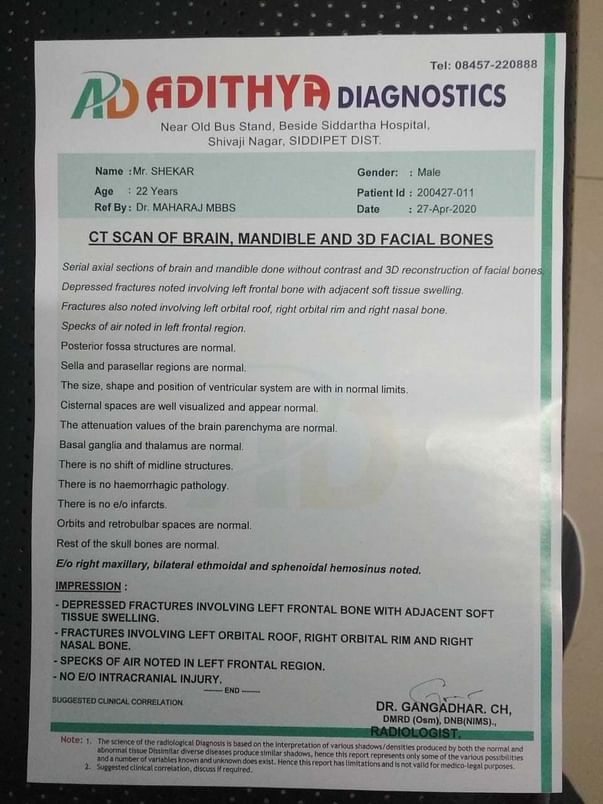 DIAGNOSIS REPORT OF SHEKAR FROM ADITYA DIAGNOSIS.