THE POWER OF ONE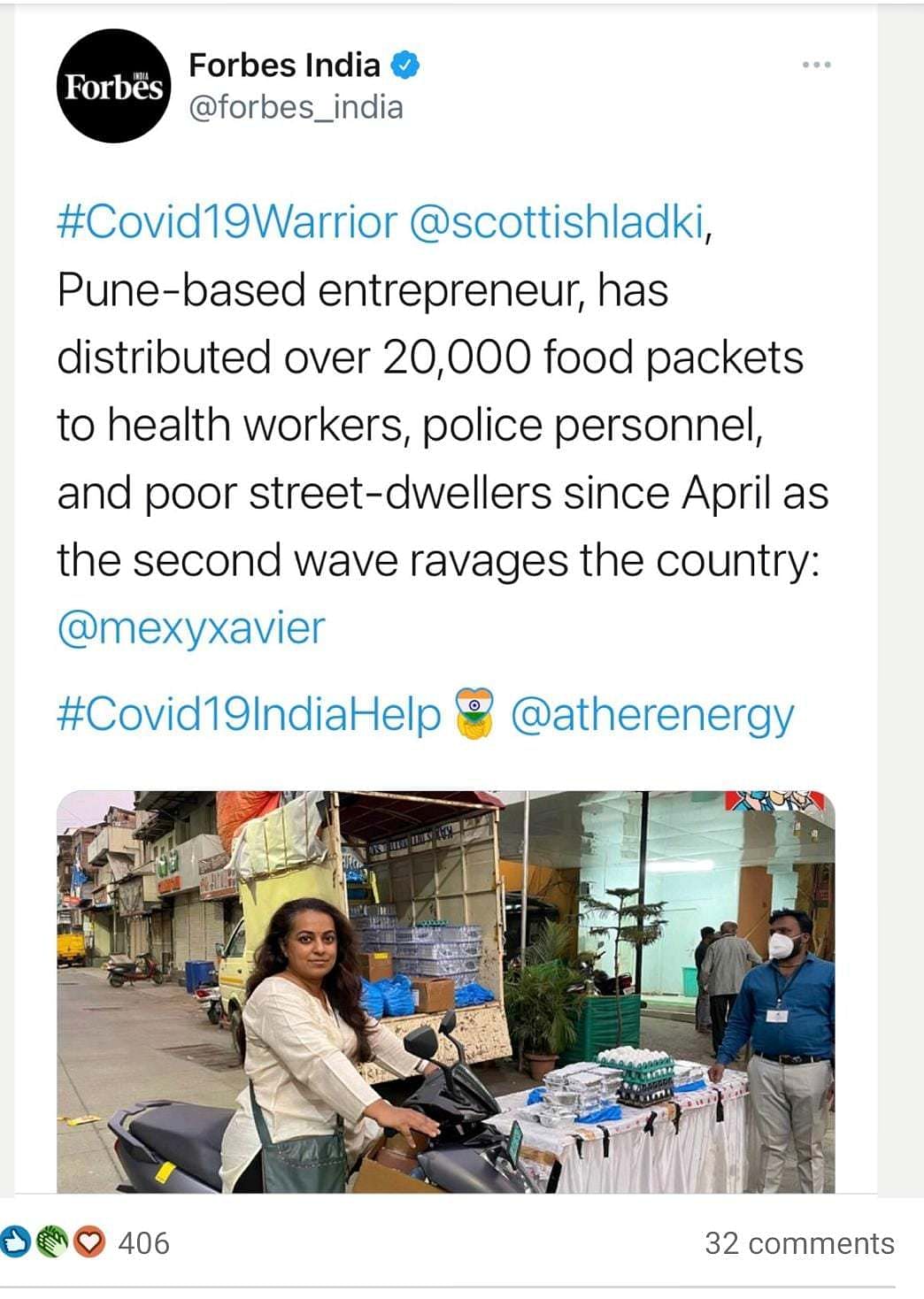 It is rightly said, "Where there is a will there's a way". Probably, that is a start to every humble beginning. But she never thought that it would be in this way. Aakanksha never imagined that from one meal/tiffin to one person who is a doctor, until now, things would take such a magnificent shape.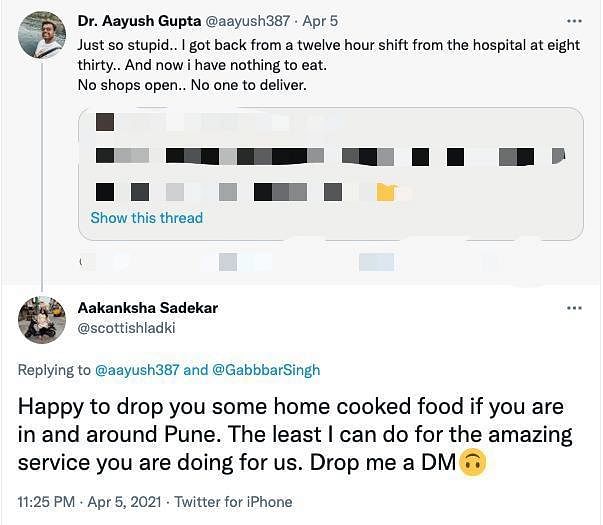 She read the above tweet by a doctor stating how difficult times were and how painful it was to find a decent meal after a 12 hours shift. Since there was an ongoing lockdown the restaurants were shut with bare minimum options for delivery. She responded about how she was willing to cook homemade meals and give them free of cost to anyone who needs the same, especially Healthline workers.
The response completely overwhelmed her & hence began the journey of 5,000 dabbas (tiffins) a day !! What started out as 1 person's endeavor to ensure 1 person does not sleep hungry has now translated to a movement ensuring 1,000s of people do not sleep hungry !!
A few others have now joined hands with Aakanksha and they now distribute food, dry rations and women's hygiene products to serve Healthline workers and staff, Policemen, street dwellers, stranded migrant workers, transgender and the children & women of the red light area. Currently serving in and around the Peth Areas, Deccan, Kothrud, Camp, Hadapsar, Narhe, Yerwada and as far as Talegaon. The team has distributed a total of 65k food packets to date and counting.
She has been bearing most of the cost of this undertaking by herself but she could do with your help now to continue doing this noble work.
This is what the costs look like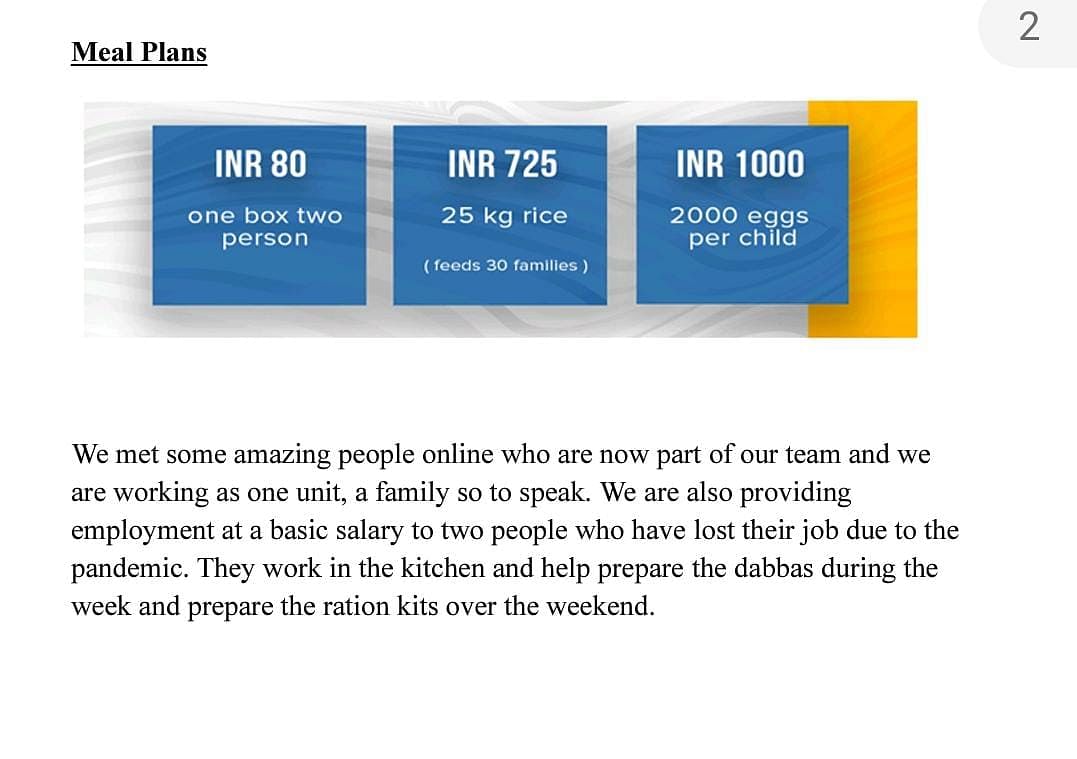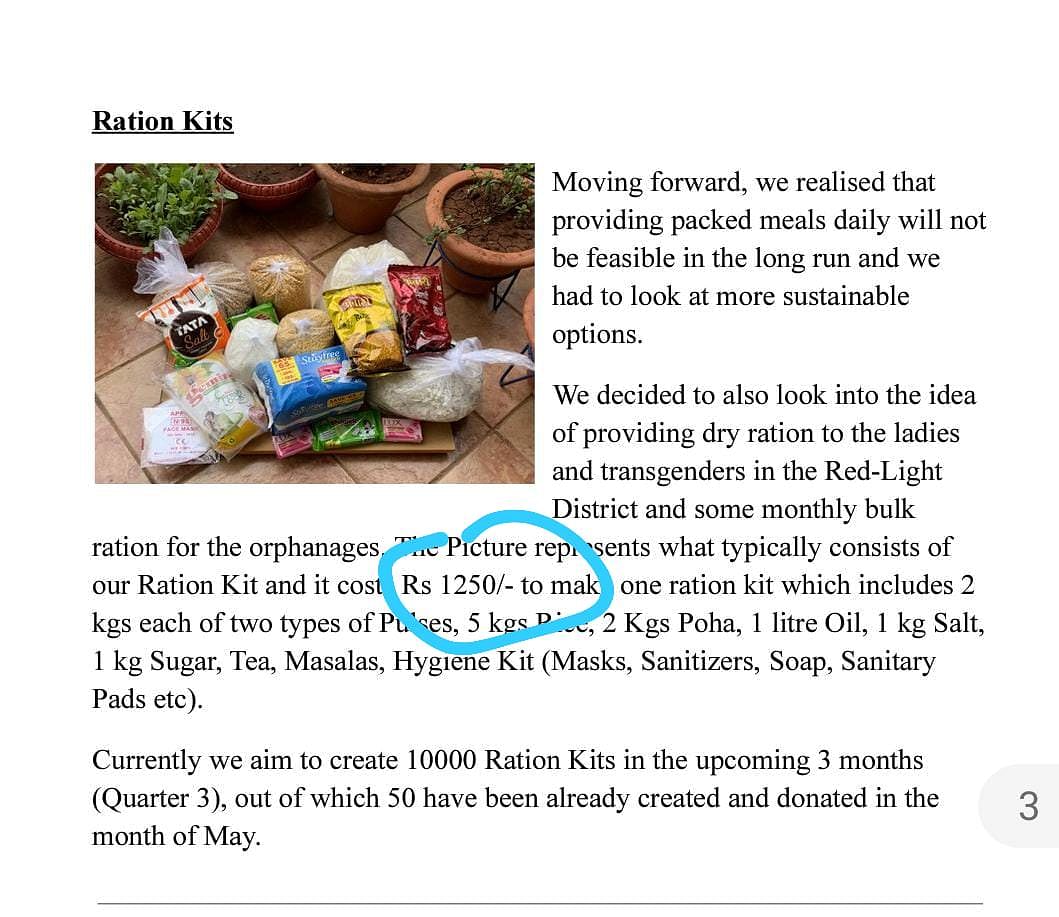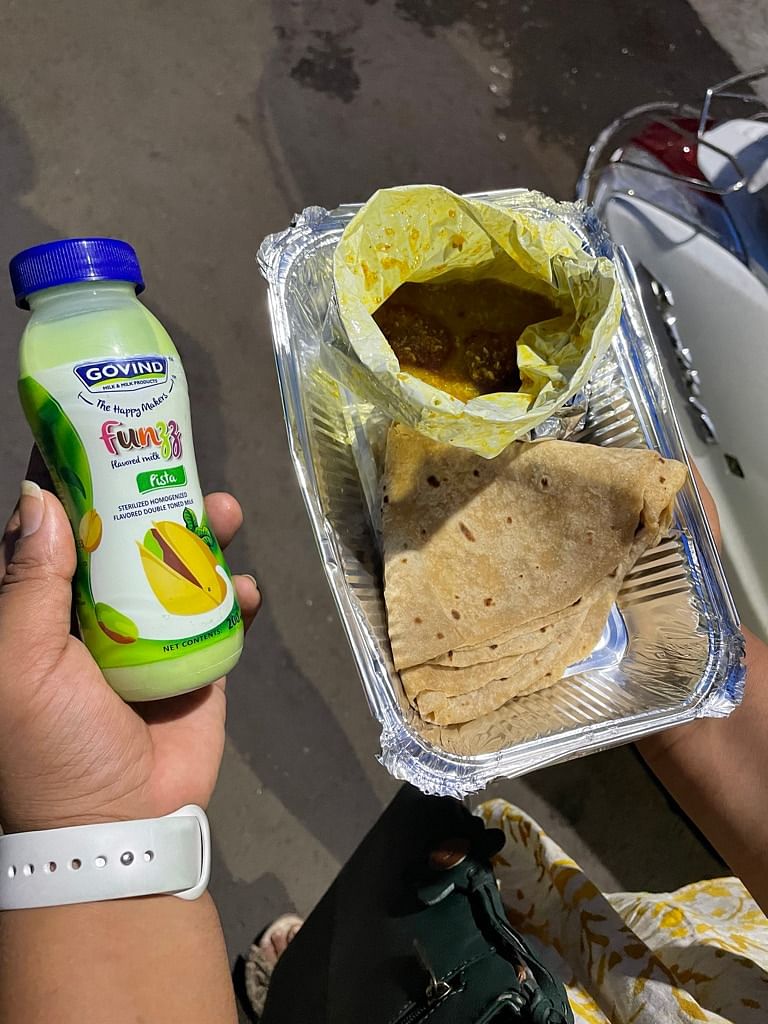 This is what a simple meal being distributed consists of - 3 rotis (bread) 1 sabzi (curry/vegetable) & a milk based drink. (The milk based drink is sponsored by the manufacturer)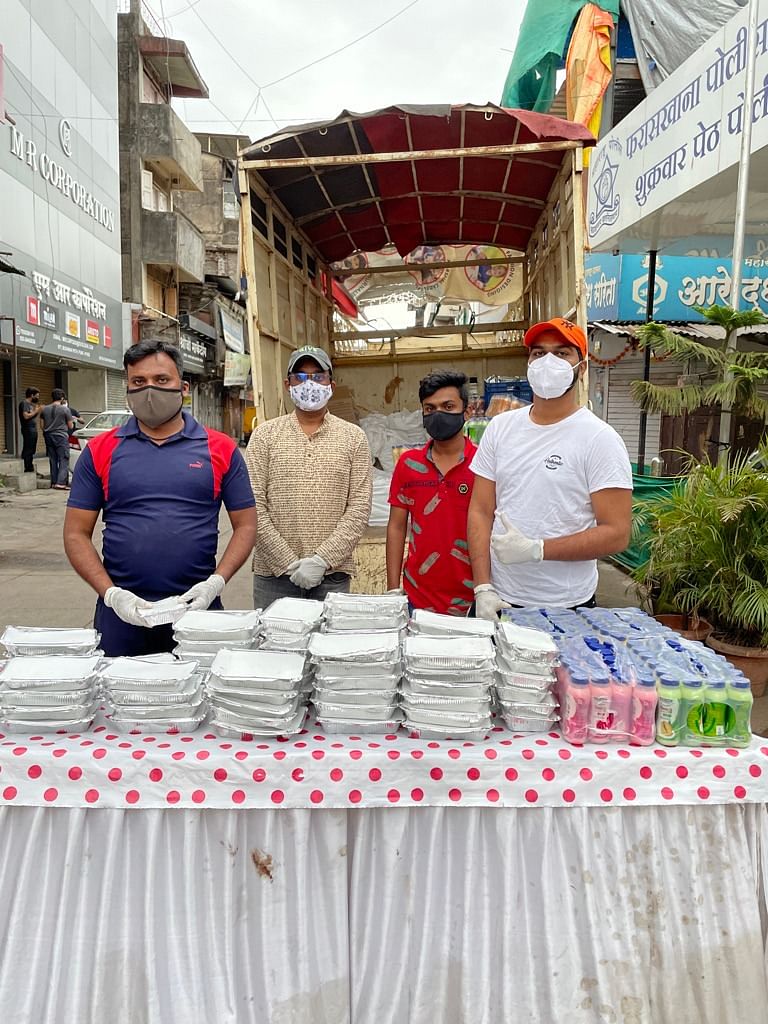 Meals are distributed in a socially distant and responsible manner.
About Aakanksha - Born and brought up in the United Kingdom, Sadekar lives now in Pune. She is a Petroleum Engineer by profession and started her career in the oil & gas sector with Halliburton . Her domestic help lends her support to this noble initiative. She has also employed her domestic help's husband, who worked at a restaurant earlier but was out of his job. The 32-year-old also delivers the food by herself in nearby areas, and if the delivery location is far, she sends it by Dunzo.
Your Donations - Aakanksha started this as a 1-person effort to help out during this unprecedented crisis. Now that the food distribution program has gathered momentum, she is working on getting a formal charity registered (Purushottam Malini Foundation) The foundation has it's own PAN Card but is awaiting a formal 501C registration. Break up relating to the utilization of funds and related expenses will be shared here on a periodic basis.
Thank you so much for kindness and generosity.