Hi All,
Selvaraj D met road accident and got traumatic spine injury.
He will require the following procedure on today.
IVC filter deployment, in view of high risk of deep vein thrombosis and pulmonary thromboembolism
Posterior decompression, stabilization and fusion O-C1-C2
Long segment Anterior cervical stabilization with fusion
He is a small private company employee with minimum salary and also his family is not having major money background. He need your support to undergo his major surgery. The estimated cost of surgery is around INR 1100000(eleven lakhs in INR) approximately. Please help him to recover soon.
Thanks in advance for your contribution. Also please share the information with your friends circle.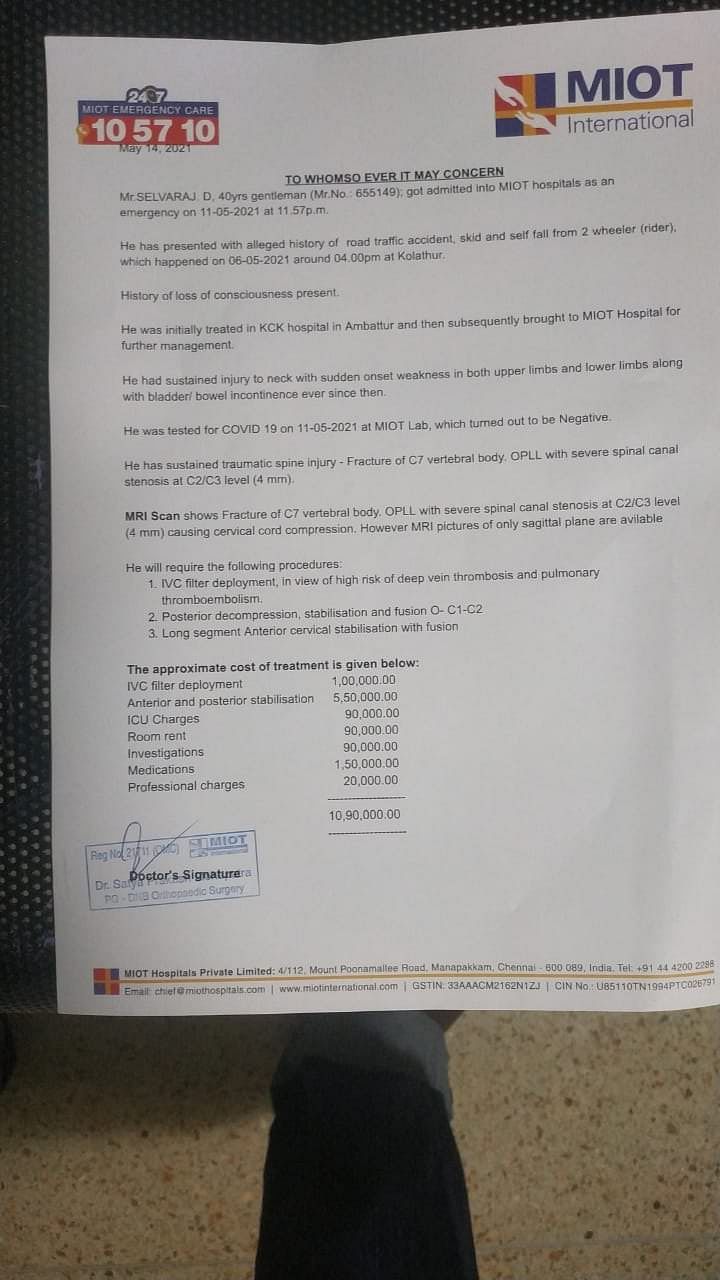 Pray for his speedy recovery.