The COVID-19 Second wave in India became intensely personal when we lost our dear friend and batchmate, Satish Wadaskar.
As we grieve our friend's loss, our thoughts immediately go to his family. We wonder if this could have been us. We wonder how our families would cope with this grief.

We resolve to do everything we can to help his children at least get the opportunities they deserve and immediate needs of the family. In this cause we ask for your help.

A bit about Satish: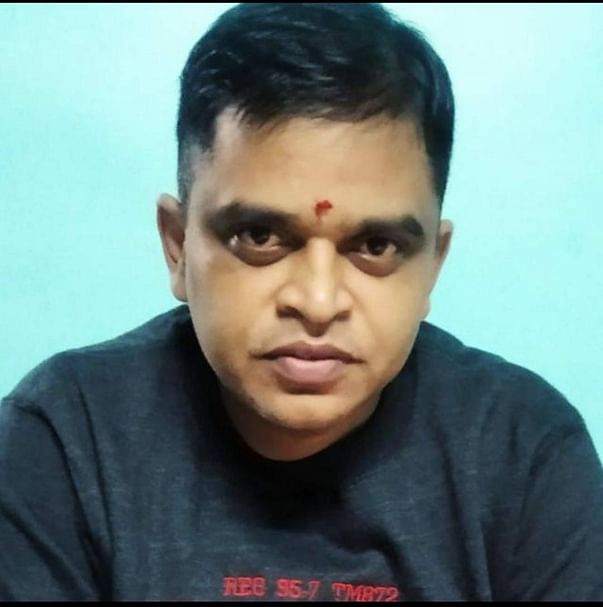 Satish was an accomplished Engineer and our batchmate during B.E. He completed his Bachelor of Engineering in Mechanical Engineering from V.Y.W.S. College of Engineering Badnera (Amravati University), Batch of 1997 admission and was working with an Automotive company in Pune.
He was originally from Amravati, Maharashtra.

Satish was the sole bread earner of his family, leaving behind his wife Jayashree and two boys ( 11 and 7 yrs).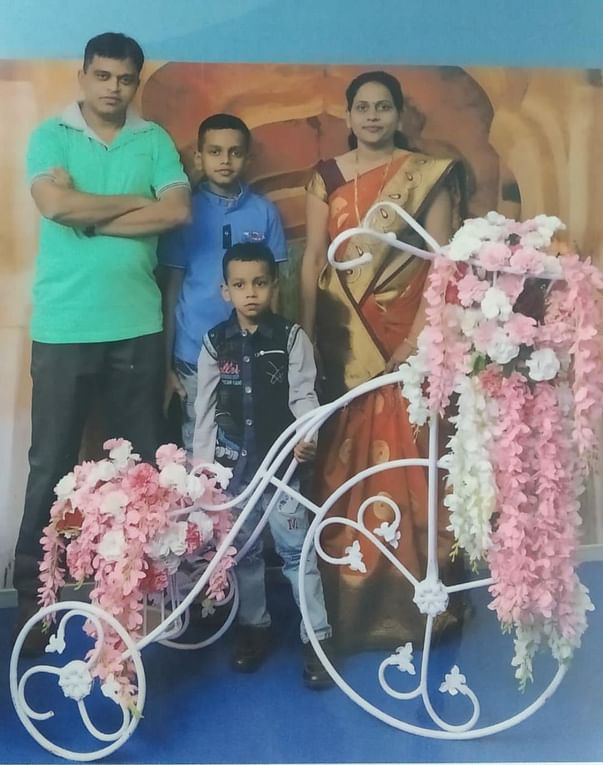 His parents were staying (dependent) with him. Today the whole family faces a severe existential crisis since Jayashree is a homemaker and the family doesn't have assured sources of income to ensure the children's education.
Supporting his family in the time of need:
His children deserve the better future that Satish was working hard to provide them. We as people who saw him fight his way through all his life, till the very end, have taken inspiration from him and have decided to take up the task of inviting all his esteemed friends, family and colleagues to come forward and join to support them.
We are all together raising this amount to set up a policy for his children that guarantees a monthly recurring amount that can help ensure an education that equips them to make it in their world, and give them a chance to make the future that their father would have wanted for them.
FAQ
Is this genuine?
Yes it is. You are welcome to reach out to the following people who are directly connected with this effort:
Vijay Gulhane-
Vijay's Facebook
Amit Kurhekar-
linkedin.com/in/amitkurhekar
Dnyanesh Gawande-
https://www.linkedin.com/in/dnyanesh-gawande-729b614a
Amit Khadse-
https://www.linkedin.com/in/amit-b-khadse-57b02535/
Abjijeet Mehare-
https://www.facebook.com/abhijeet.mehare
How much should I donate?

Any contribution is welcome.
How will the funds be used?

The funds will be used for immediate financial needs of the family and pay school tuition and school associated expenses for Satish's children.
Here's how we remember him: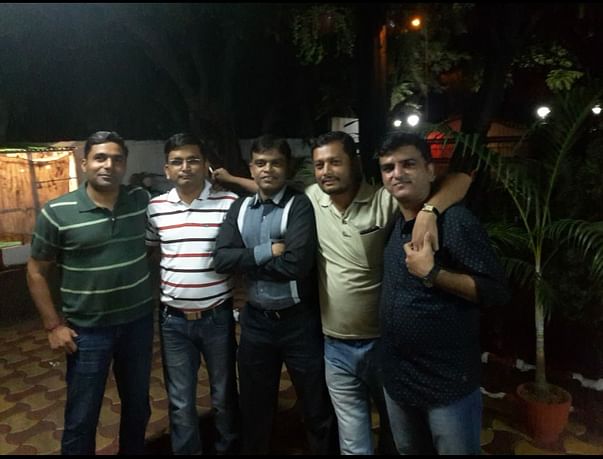 Satish was a
"A thin but energetic personality...very talkative and spontaneous...He arranged our first get together....A lot of good memories 🥲", Amit Khadse
"Very talkative and helping person", Vijay Gulhane
"Very calm and matured individual with lot of passion", Amit Kurhekar