Sarwa is registered as a Non-profit organization (NGO) based in INDIA, established in 2006, aims to work on improving the economic, social, and physical well-being of society, education, and child psychological development. At Sarwa we strive to mobilize our manpower and resources in such a way so as to make effective and positive changes in the society.
Mission
Sarwa mission is to empower underprivileged children, youth and women through relevant education, innovative healthcare and market-focused livelihood programmes.
Sarwa is also to deploy best possible methodology and technology for achieving ideal SROI (social return on investment), to practice and promote good governance. To link business competitiveness of the corporate with social development initiatives; also to sensitize privileged children, youth and citizens in general to promote Civic Driven Change.
Vision
Sarwa envisions upliftment of society by education and empowering communities and individuals.
To make human settlements equitable living environments where all residents and vulnerable people have access to health, education, essential infrastructure services and livelihood options, irrespective of their economic and social status.
Approach
Sarwa engages organizations, corporates and individuals from India and globally as partners and supporters. Sarwa initiated the Integrated Community Development Programme, an undertaking that seeks to rejuvenate slums into vibrant neighbourhoods. Sarwa works with slum residents, children, women, youth,underprivileged and vulnerable people in urban and rural areas.It addresses multiple needs of the socio-economically vulnerable with one-stop solutions, through which slum residents have access to basic services for holistic growth
Project :-
EKKADAM शिक्षा की ओर.
The Right to Education Act guarantees the right to free & compulsory education for all children up to 14 years. Yet, there are many who don't realize this basic right. Donate today, to help a child get basic education.
This fundraising for the kids of Primary Schools in Ahmedabad ,Surat,Panchmahal district Gujarat ,Maharashtra ,Rajasthan, Delhi , Tamil Nadu ,Madhya Pradesh , Haryana , Uttar Pradesh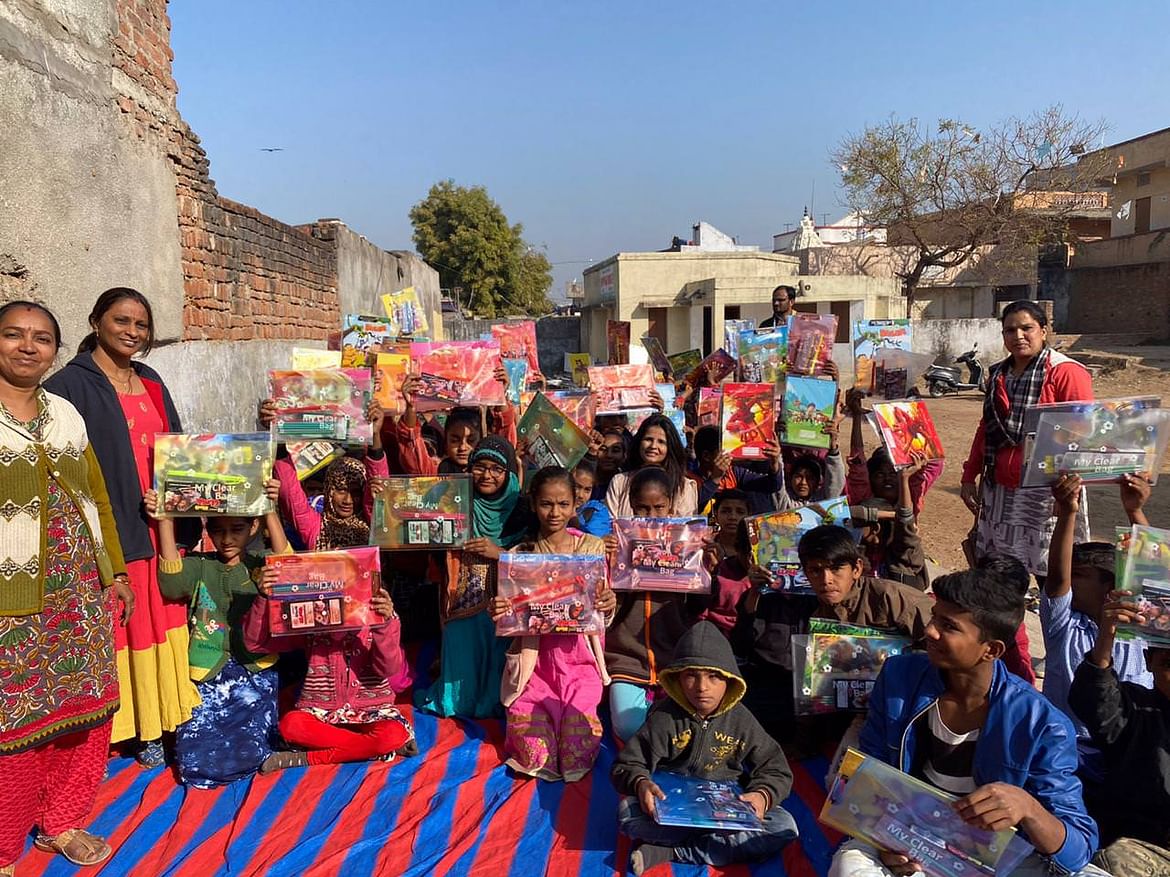 .. The number of kids are 1000 they dont have School bag ,Notebook ,Drawing Book,Exampad,Compass Box,Crayon Box,Pens,Pencil Box,Eraser,Sharpner,Scale. The schools are situated in very interior part and surrounding village dwellers are below poverty line and in great need. The kids comes to school for mid day meal due to poverty and could not continue proper education due to unavailable of any support.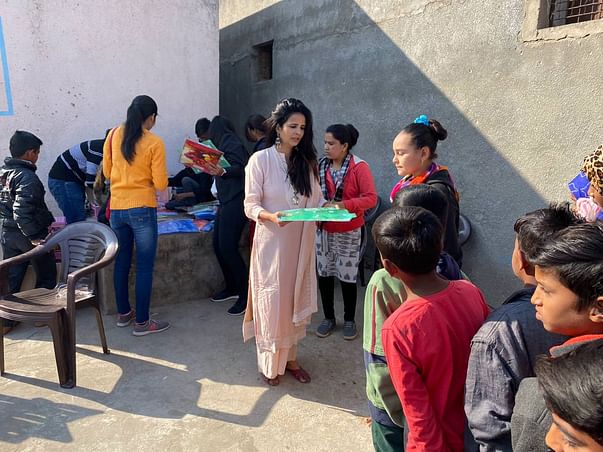 School bag 1 × 1000 pieces @ Rs 180
Rs 1,80,000.00

Notebook 6 × 6000 Pieces Rs 120 Rs 1,20,000.00

Drawing Book 1 × 1000 Pieces Rs 50 Rs 50,000

Exampad 1 × 1000 Pieces Rs 50 Rs 50,000

Compass Box 1 × 1000 Pieces Rs 60 Rs 60,000

Crayon Box 1 × 1000 Pieces Rs 115 Rs 1,15,000

Pens 5 × 5000 Pieces Rs 25 Rs 25000


Pencil Box 1000 pieces @ Rs 40
Rs 40,000.00

Eraser 1 × 1000 pieces @ Rs 5
Rs 5,000.00

Sharpner 1× 1000 pieces @Rs 5
Rs 5,000.00

Scale 1 × 1000 Pieces Rs 50 Rs 50000

Transportation to school Rs 50,000.00

The fund will meet the educational kits of school bags and exercise copies. Would appeal to all to be a part of this. If the whole is not raised then we will work on whatever amount we can raise. I with a group of my friends often go and do as much i can for these kids. Lets unitedly do something for them. Even we welcome you to participate with us come and feel the pulse among the children who have million dollar innocent smile