Sanjay Kumar MK a Mysuru resident, International Kickboxer who is a bronze medal winner in Asian Kickboxing Championship held at Turkmenistan in 2016 & has also represented India 🇮🇳 proudly at WAKO World Diamond Kickboxing Championship held at Russia 🇷🇺 in 2019. He is a software engineer and also currently working at an institution.

With the help of individual donors, he has been feeding cows and monkeys at Chamundi Hills in lockdown times. In this year's lockdown, he alone has fed animals with 1500+ kgs of bananas, ₹10 - 1500s of biscuit packets, 100+ kgs of groundnuts, Bengal grams etc. During this summer he is also watering plants and trees atop Chamundi betta to help to maintain the balance in the ecosystem and greenery around the temple. He is a frontline covid-19 warrior saving lives in various ways. Precisely we can say he's an 'Eco-Warrior'. Sanjay Kumar has also been helping COVID-19 warriors like police and home guards with biscuits and fruits who are working restlessly on hot afternoons roads.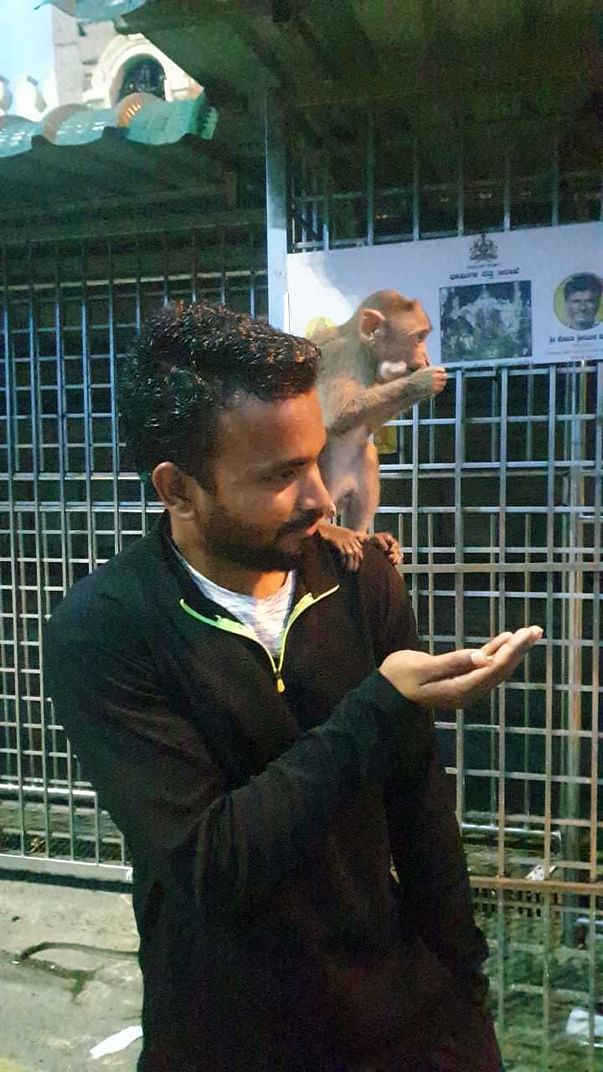 In this tough COVID-19 situation, he needs financial aid to support the feedings of cattle, monkeys and stray dogs across Namma Mysuru.
He has planned to continue the feedings to cattle and monkeys in Chamundi hills with whatever he has been feeding this long. That is biscuits and a variety of fruits. Also, he wants to feed 350+ stray dogs in identified areas of Mysuru with curd rice and inexpensive chicken parts like liver and etc.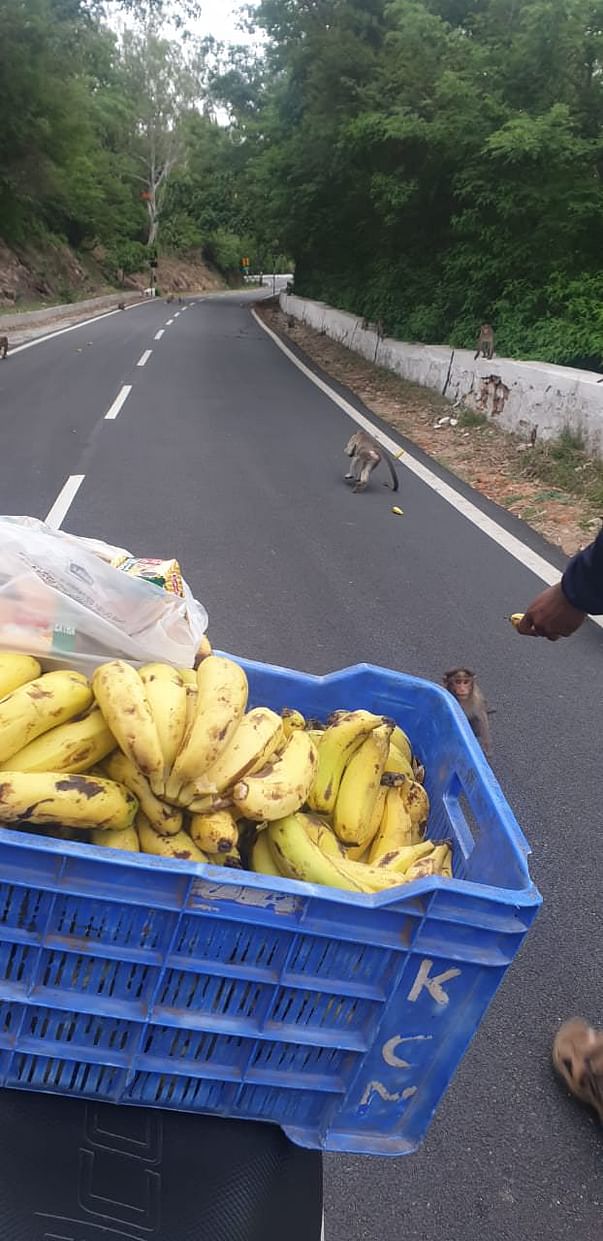 In this pandemic govt alone cannot take care of everyone for their basic requirements. In normal times the stray dogs and animals at Chamundi hills were dependent on the food given by devotees visiting the temple. But now we are inside our homes to fight this pandemic. So we will help SanjayKumar to continue our duties of feeding innocent ones on our behalf of us.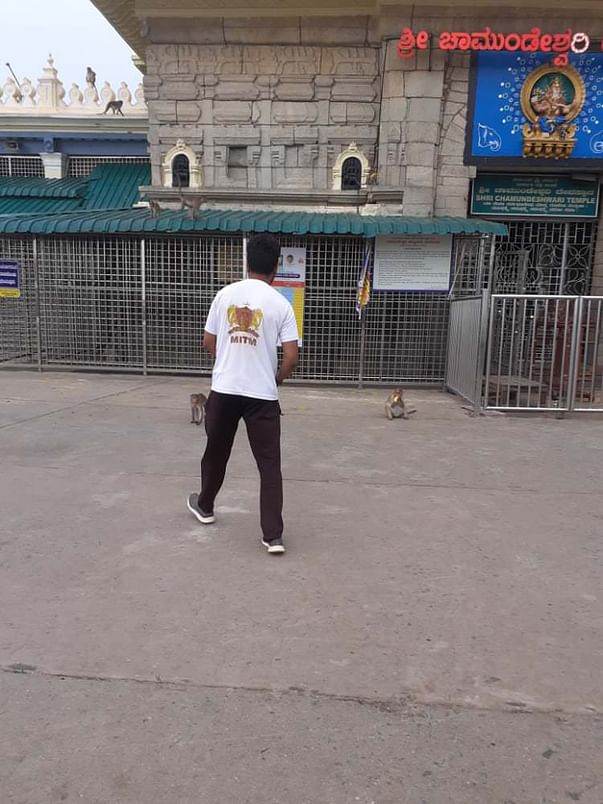 This fundraiser is towards supporting innocent animals with food. We are really obliged for every contribution during these difficult times. Every penny will be used for a good and a divine purpose. He will share details of the purchase of food fed to animals and feeding pictures on his Instagram and Facebook accounts every day.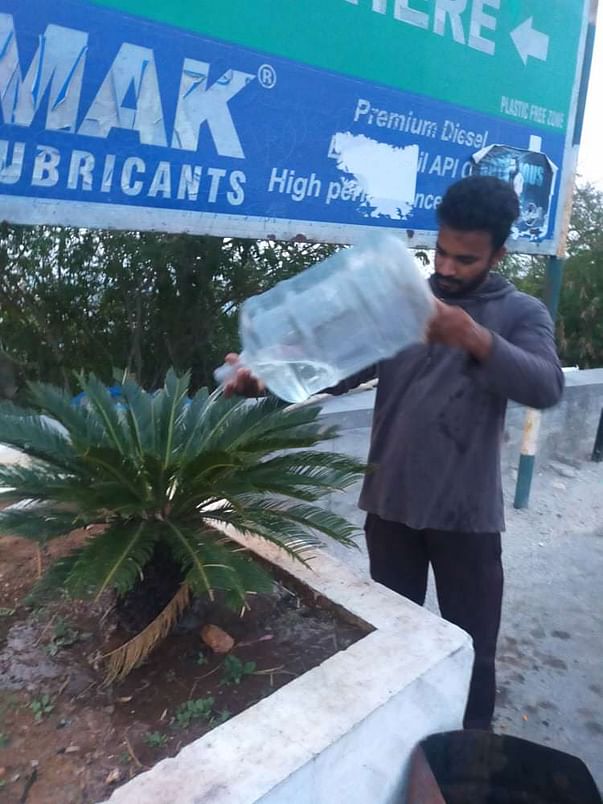 The entire contribution will be directly transferred to SanjayKumar's bank account and he will be the sole beneficiary of the fund.

To pay him directly on google pay or phonepe, send to phonepe - 810554047@ybl or gpay - sanjaykumarmk0508@okaxis.

For any queries & to be a volunteer for this service alongside SanjayKumar you can contact him on
Phone Number - 8105554047
Instagram - @indian_kickboxing_coach_sanjay
Facebook - Sanjay Kumar M K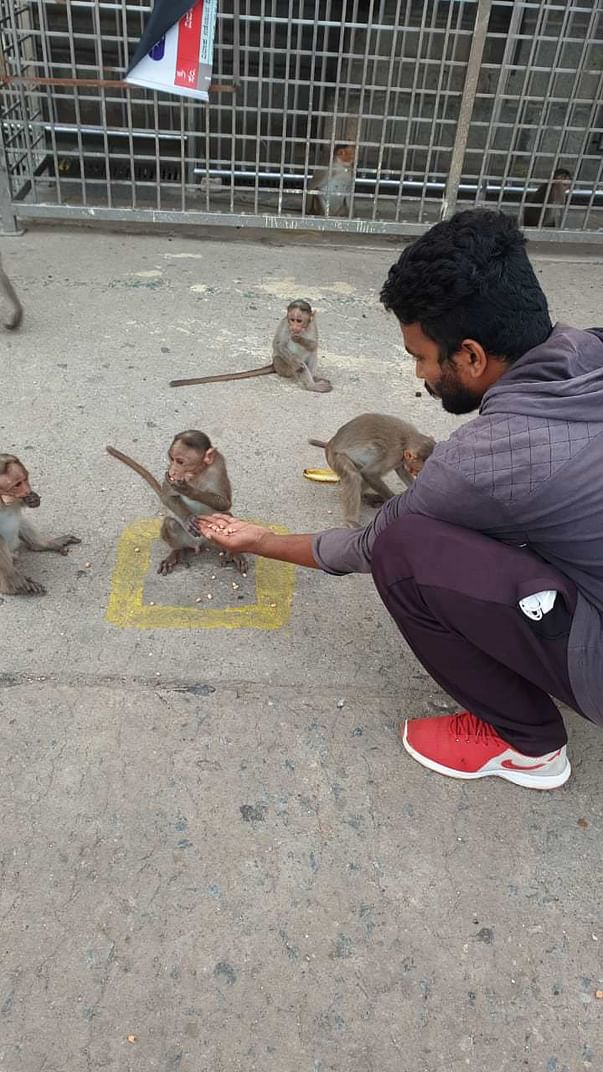 Thanks in advance.