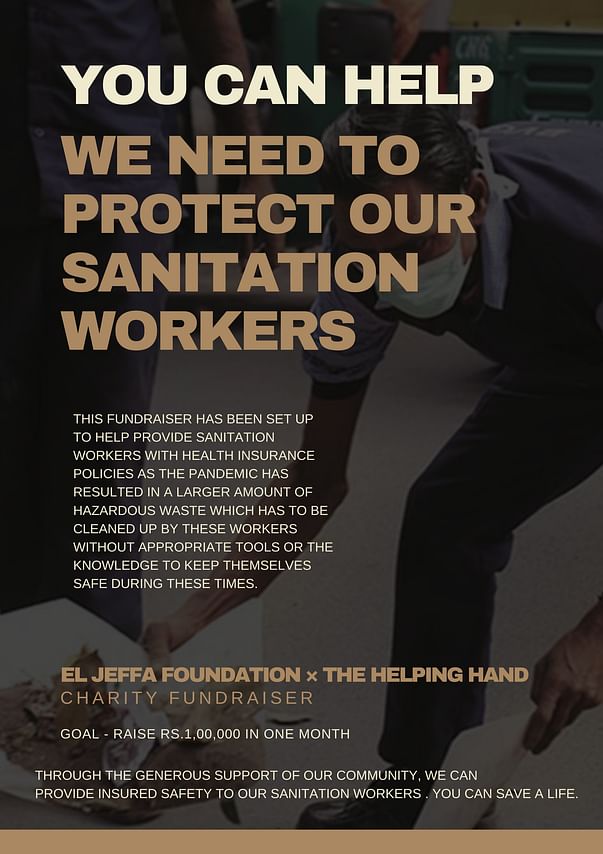 Why Sanitation Workers Are More Susceptible to COVID-19
Project Dhanvantri is a non-profit initiative which has been undertaken by The Helping Hand in collaboration with the El Jeffa Foundation to spread awareness and combat disinformation regarding the COVID-19 pandemic. The project has also undertaken the task of finding and verifying information regarding hospital beds, oxygen cylinders and other COVID relief resources to help people get access to these services.
This fundraiser has been set up to help provide sanitation workers with health insurance policies (Aditya Birla Corona Kavach Policy)
as the pandemic has resulted in a larger amount of hazardous waste which has to be cleaned up by these workers without appropriate tools or the knowledge to keep themselves safe during these times.
Despite being a Corona Warrior, one troop has gone unnoticed.
While India's medical professionals have been applauded for their paramount contribution during the Coronavirus pandemic, one group of workers and their contributions seem to have gone unnoticed. This group belongs to the Water, Sanitation, and Hygiene (WASH) sector.
Who are Sanitation Workers?

Sanitation workers are involved in various tasks across the sanitation value chain, including cleaning toilets, cleaning and emptying sewers, septic tanks and drains; operating sewage treatment plants, etc. Despite being one of the most important areas of work in society, these are looked down upon, and sanitation workers continue to face social discrimination and stigma. Most sanitation workers - especially those among the informal workforce - lack access to decent and regular wages and employment opportunities. Coming from specific caste groups and marginalized communities, they also face systemic exclusion from government schemes, social security measures, alternative livelihood opportunities and basic health and education services. Solid waste management workers are exposed to various kinds of waste material. They are the backbone of the waste management system, but most of them work under inhumane conditions — without safety gear and social security.
There is no doubt that Covid-19 has increased the amount of hazardous and highly contaminated biomedical waste substantially, which certainly poses a major threat to India's sanitation workers as they struggle to deal with this waste without adequate protective gear.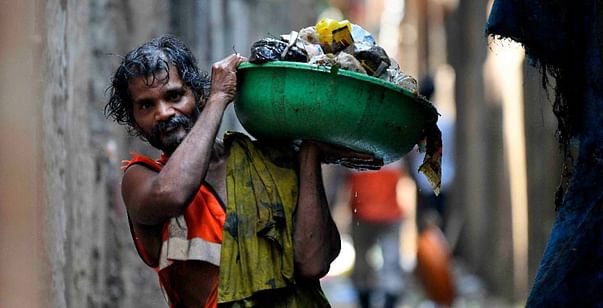 With the rise in Covid-19 cases and the practice of home quarantine becoming widespread, Indian households have also been generating
additional huge amounts of biomedical wastes
.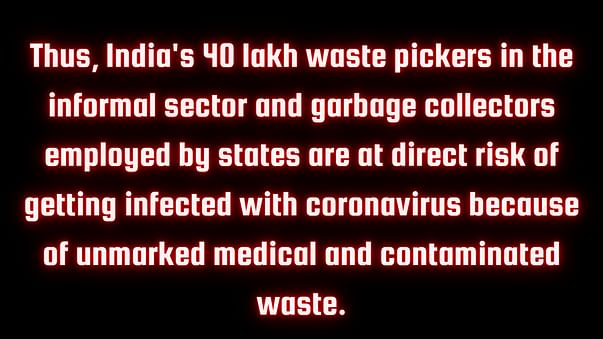 In India, 90% sanitation workers don't have health insurance even amid the coronavirus crisis.
A
Report
noted that
Nearly 64% of 188 sanitation staff who worked during April-May 2020 received no instructions or training related to their safety from Covid-19 infection.
Nearly 93% of 192 workers reported that they were not given any instructions regarding health check up.
Of those surveyed, 92.5% did not have the tools needed to do the cleaning work and 89.9% workers did not get uniforms for work.
Are there any government schemes to protect Sanitation warriors?
Although the government announced Rs-50-lakh insurance cover for health workers the
Centre has not included sanitation workers in the scheme
which shows the
lack of importance
given to them.
India's sanitation workers are entitled to personalize protective gear under the
Solid Waste Management Rules, 2019
under Rule15 (ZD). But sadly, reality paints a different picture.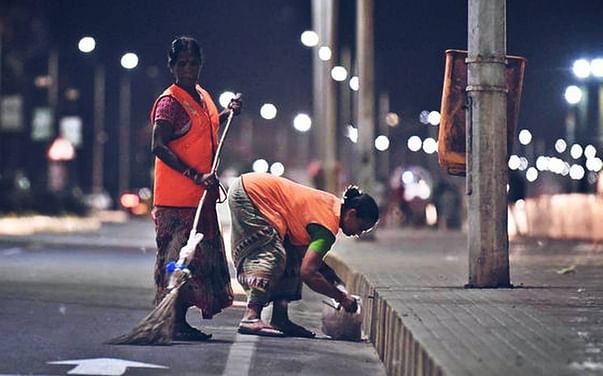 Statistical finding/ Survey
According to a study conducted by
The Urban Management Centre and WaterAid India
, Many workers reported a lack of all the different PPEs which were required to protect them from all the risks and hazards they face at work, including workers in hospital/ quarantine centres. In some cases, PPEs provided by employers were not adequate. They also reported a lack of user-friendly PPEs which led to irregular usage.
National-level guidelines and advisories
were released by different Ministries and agencies, concerning the safety of sanitation workers during the pandemic. For instances,
Ministry of Housing and Urban Affairs (M/o HUA): Safe and Sustainable WASH services;
Ministry of Health and Family Welfare (M/o HFW): Disinfection of common public places & Rational use of personal protective equipment;
Central Pollution Control Board (CPCB); Handling, treatment, and disposal of waste generated during treatment/ diagnosis/ quarantine of COVID-19.
However, the aforementioned study revealed that these national-level
guidelines were not being implemented across all study locations
, as indicated by ULB officials during interviews. In addition to this, the scope of these guidelines at national and state levels was
limited to only certain categories of sanitation work
.
The pre-existing socio-economic battles make sanitation warriors more vulnerable.

Sanitation workers battle with financial challenges due to irregular income, the stigma around the nature of their work, and caste-based discrimination.
The pandemic has further aggravated their challenges and vulnerabilities.
Many of India's waste management workers have tested positive and scores have lost their lives to it. The lack of overall data and apathy towards sanitation workers point towards the urgent need to provide help to these vulnerable and marginalized groups.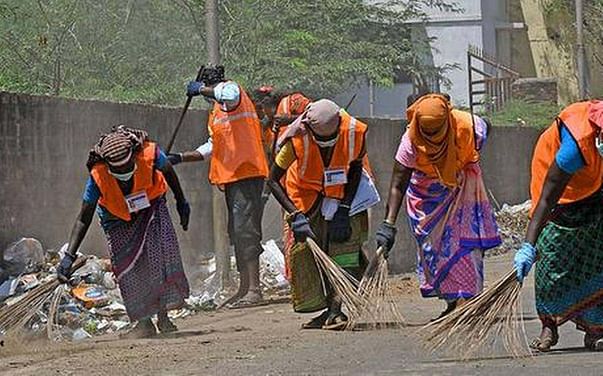 How can we protect our sanitation warriors? How can we contribute?
It's our social responsibility to pay sanitation workers their due respect and acknowledge them amongst our frontline warriors.
Considering this situation, The El Jeffa Foundation and The Helping Hand have come together for a good and utmost needed cause.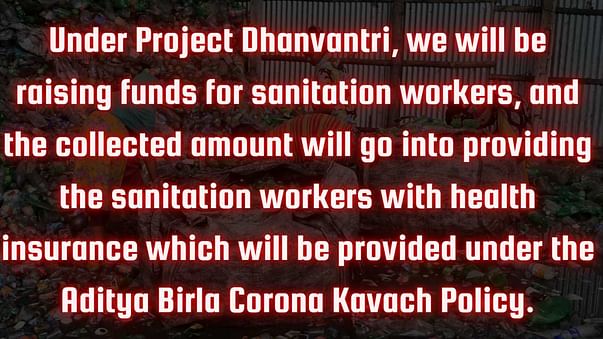 It is imperative that we as a nation come together and deliver our social responsibility by helping them, so it is an earnest request from us to you, to help us do our part.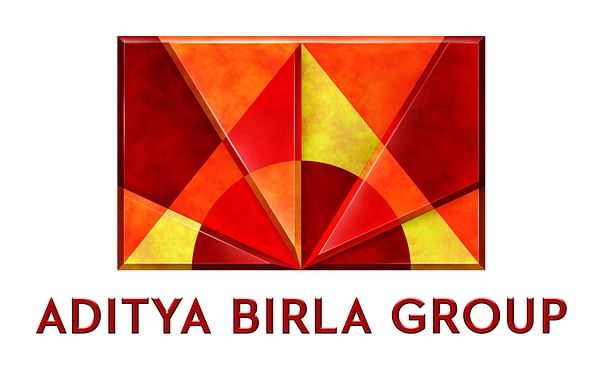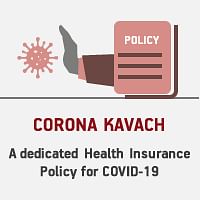 ____________ .

FREQUENTLY ASKED QUESTIONS