Keeping Last Hope Alive
: Seeking Funds to support Prabhat Jha in his medical care for
Motor Neurone Disease
To you, dear friend, who is taking the time to hear this story, my name is Sandhya Jha. I am the wife of Prabhat Jha, and I am seeking to raise Rs 8.5 lakh to support his medical care and treatment at this very difficult time for him, and for us as a family who loves him dearly.
Here is Prabhat's story:
Prabhat came to Delhi as a young man in 2004, from a small village of Bihar, with the hope in his heart to alleviate the struggles of his family and society. He didn't have a penny in his pocket, but his confidence was nothing less than a millionaire.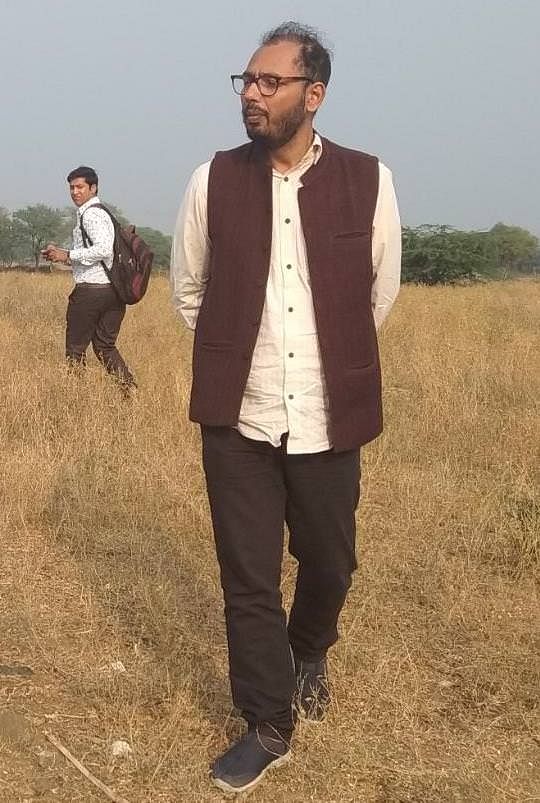 While Prabhat didn't have money, he was very hardworking and honest, and he was also rich in friendships. Rich, poor, genius, doctors, he was friendly with everyone, and somehow he managed to serve everyone's purpose. His character and friendships were the only wealth he possessed. His main wish was to do something meaningful that could benefit society. He studied journalism but soon realised this was not how he would be able to improve social welfare. With this realization, he left the sector, and soon after, met a great personality whom he began to admire immensely. This personality was none other than the renowned and widely acclaimed environmentalist, and waterman, Sri Anupam Mishra. Many of you must have read his famous book "Aaj bhi khaare hain Talaab".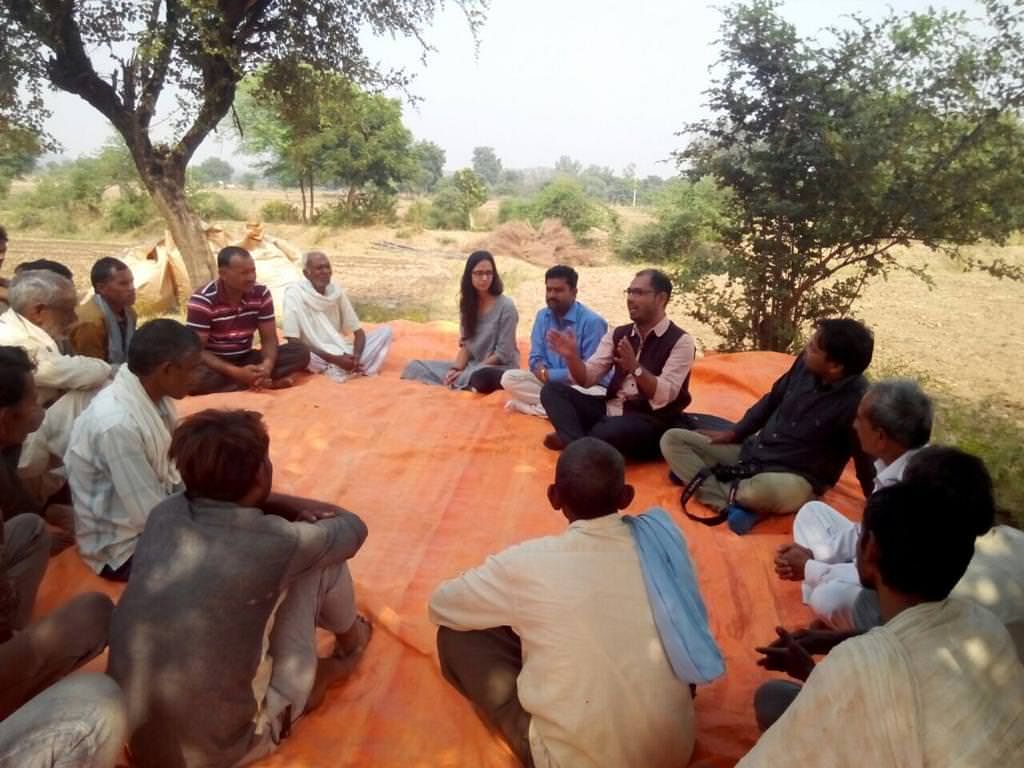 Prabhat became so engrossed in the cause of ecological restoration, and particularly of water, that people very fondly started calling him "Chhota Anupam".Prabhat was very happy that he finally found a way to do something for society, and he spent six years studying closely with Anupamji, and assisting him in his work to regenerate parched, arid landscapes in many parts of the country. He also met me in 2013, we married and had our first child together on the 12th of December 2016. But destiny had its own design as Prabhat's life got shaken with the sorrows and pain again. In December 2016 he lost his Guru Anupamji to cancer, and a little over a year later, in January 2018, he lost his own father to cancer.Life somehow found a way back on track but all of a sudden one day, Prabhat felt his voice begin shaking. Initially, he ignored it, but then the shaking started everywhere. Prabhat got so apprehensive that he might also be affected with cancer that he went to AIIMS for check-up. While there were no symptoms of cancer, the specialist advised him to visit the neurology department, which he did. After two days he returned to the hospital for his results, and what he came to know there was just unimaginable. The doctor told Prabhat: "you are suffering from Motor Neurone Disease. You have only two years left. Gradually your body will be paralyzed and you will become completely dependent on others".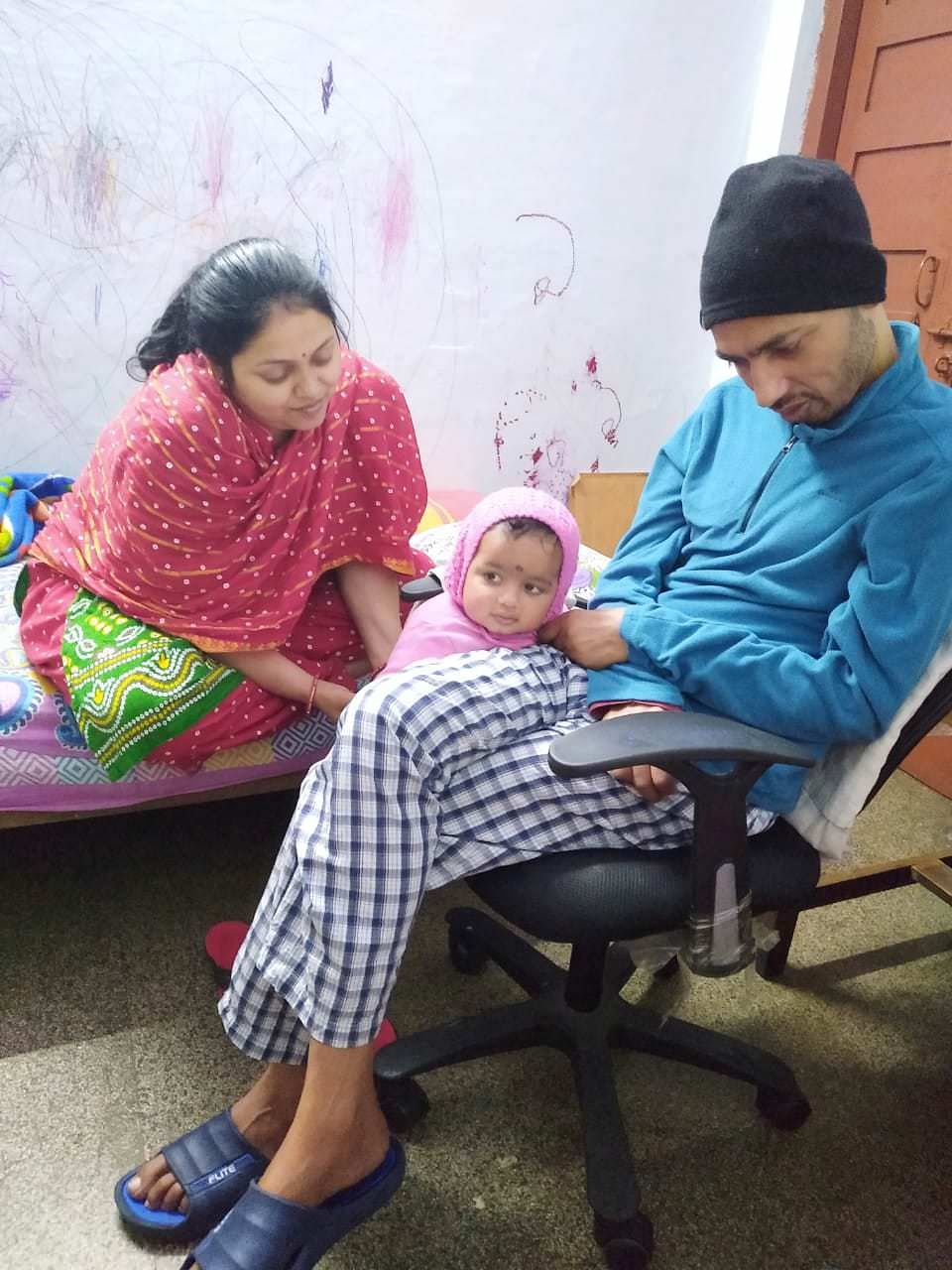 This news was like the sky falling to the earth. Prabhat felt his energy had been drained out of him. His hands shook as he drove his bike home. After reaching home, he just looked in despair at the faces of me, his wife, and his eighteen-month-old daughter. Day and night he was only thinking Alas! What has happened to me! Prabhat searched everything available about MND on the internet, but could not find anything except frustration and disappointment. From the day after his diagnosis, Prabhat did not feel like drinking water and having food was out of the question. Everything had changed inside him, and he became deeply depressed. Prabhat, who was always pulling others out of depression, found it very difficult to accept that depression could affect him too. His illness could have taken time in killing him but day by day he was dying due to the words of the doctor, and the hopelessness that had crept into him upon hearing them. At this crucial juncture, his friend Dr Prasoon, who was retired from his profession, understood his condition and motivated him igniting a hope to live and fight, connecting him to some of the best neurologists in Delhi. Today, two years later, Prabhat is dependent on us, his family, due to Motor Neurone Disease but there is remains a spark within him, and that spark is nothing else but his belief in humanity, and his wish to benefit society through restoring the natural world. He still has hope.
We, Prabhat's family, have been facing significant financial hardship over the last few years, and are seeking your support at this time, to take care of Prabhat, and to keep that spark of hope in him burning bright.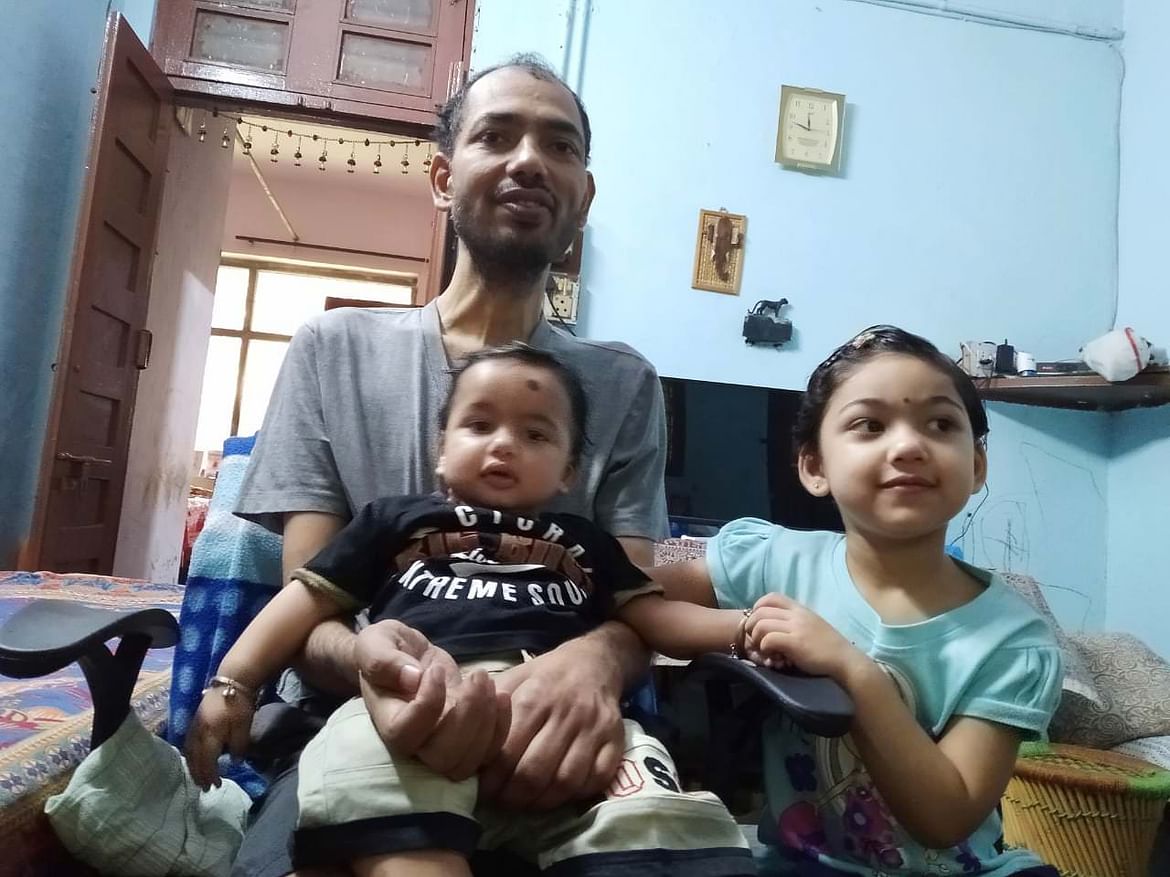 We request you to help us raise Rs 8.5 Lakh, which will help to cover the following medical care expenses for him over the coming year: A medical attendant (Rs15,000 per month x 12) = Rs1,80,000
Medications (Rs15,000 per month x 12) = Rs1,50,000
Organic food (Rs10,000 per month x 12) = Rs1,20,000
GVS Oxygen Aluminium Electric Wheel Chair = Rs2,00,000
Tobii Eye Tracker 4C = Rs2,00,000
Total: Rs8,50,000