"Education is the best gift you can give "
Sampoorna Shiksha aims to promote education and overall development of the children & youth in tribal, rural and semi-urban areas in India .
Our Mission is to "Empower youth & children to become leaders of tomorrow"
Our outreach is to help dropouts and underprivileged students from backward communities to upgrade their skills ,education and support them to have a sustainable living.
We aim to provide various educational ,motivational, skill development and income generating programs.
We reach them digitally and make a difference in them.


Where will the funds be used for :
Setting up of 5 Community Learning Centers .
They will be in villages and rural parts of India .
We shall incur infrastructure & development cost and set up digital learning center .
We target to achieve this objective :
Setting up of Sampoorna Shiksha digital centers .
Providing E-Shiksha Kit ( a digital portable projector based e learning kit for any state board education).
Setting up of libraries for toys, books that help nurture the creativity and imagination.
Setting up of computer lab and equip the students in this digital world with skills required for their educational growth.
Providing them with math and science labs to help them understand the subject well.
Support with digital accessories like laptops, tabs, etc. and educational stationeries like pen, books ,pencils and accessories needed for their education.
Courses we are offering are :
English4All : Spoken english sessions for all age groups .
Skill4All : Skill based employment generating sessions & courses like Tally , Digital Marketing etc .
Dance4All : Dance sessions for all dance forms western , traditional ,folk , fusion etc.
Art4All : Art & craft sessions with all variety for creative growth .
Festivals4All : Informative sessions on festivals of India and celebrations in a different & traditional way .
Kahani4All : Storytelling Sessions for all age groups .



We seek you support to donate and help us educate and bring Smiles in the less fortunate ones.
Donate and share the goodness in each one of us.
Your small help will make a BIG difference .
We encourage you to donate any amount you wish to as every amount shall make a difference and spread smiles
Current Sampoorna Shiksha Centers:
Bihar ( Jamui )
Rajasthan ( Rajsamand )
Maharashtra ( Beed )
Uttarakhand ( Dehradun )
This project is mentored by Mr. Venkatraman Krishnamoorthy popularly known as "Pencilman of UAE"- Guinness World record holder for the largest collection of school supplies for charity in 24 hours .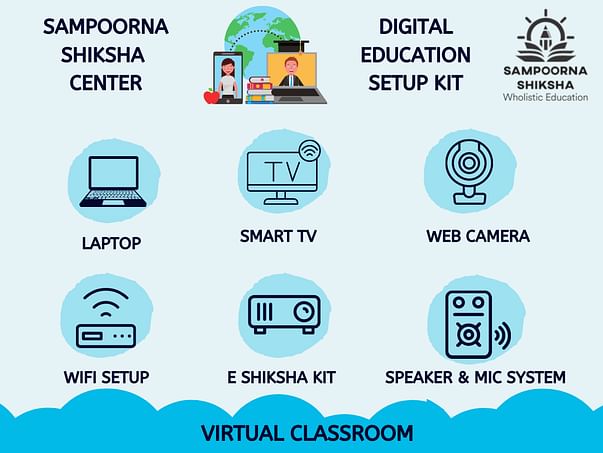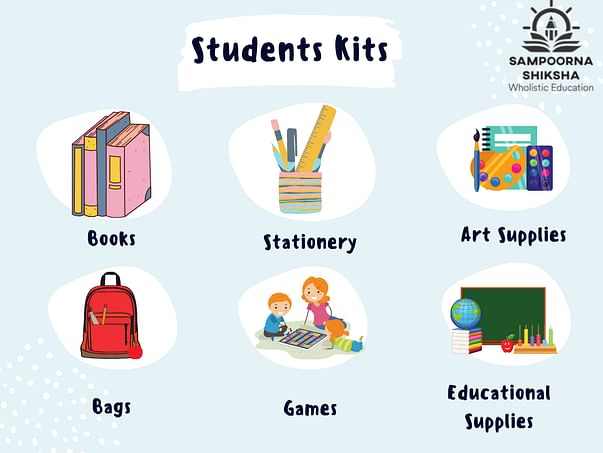 Mail Us : sampoorna.shik@gmail.com
Visit : www.sampoornashiksha.in