Here are some more voices from the migrant workers locked in areas of Sallaiya, Awadhpuri and Railway Coach Factory in Bhopal, Madhya Pradesh.
"We did not receive any ration. We did not find food packets for our children. We did not get any cash in our Jan Dhan account. Our neighbours helped us as much as they could..."
"Am standing here with a group of 50 people. We have not eaten anything for the past two days. Please help us or we will starve to death..."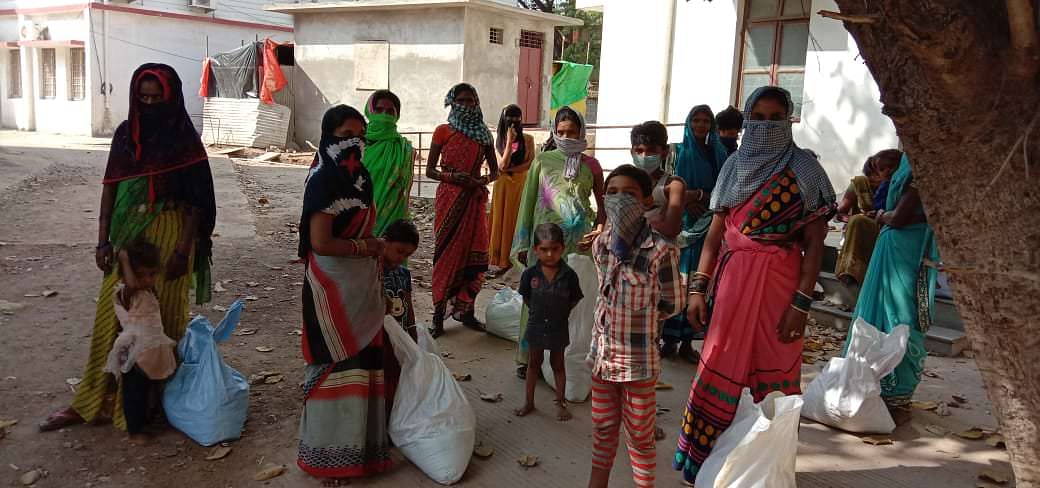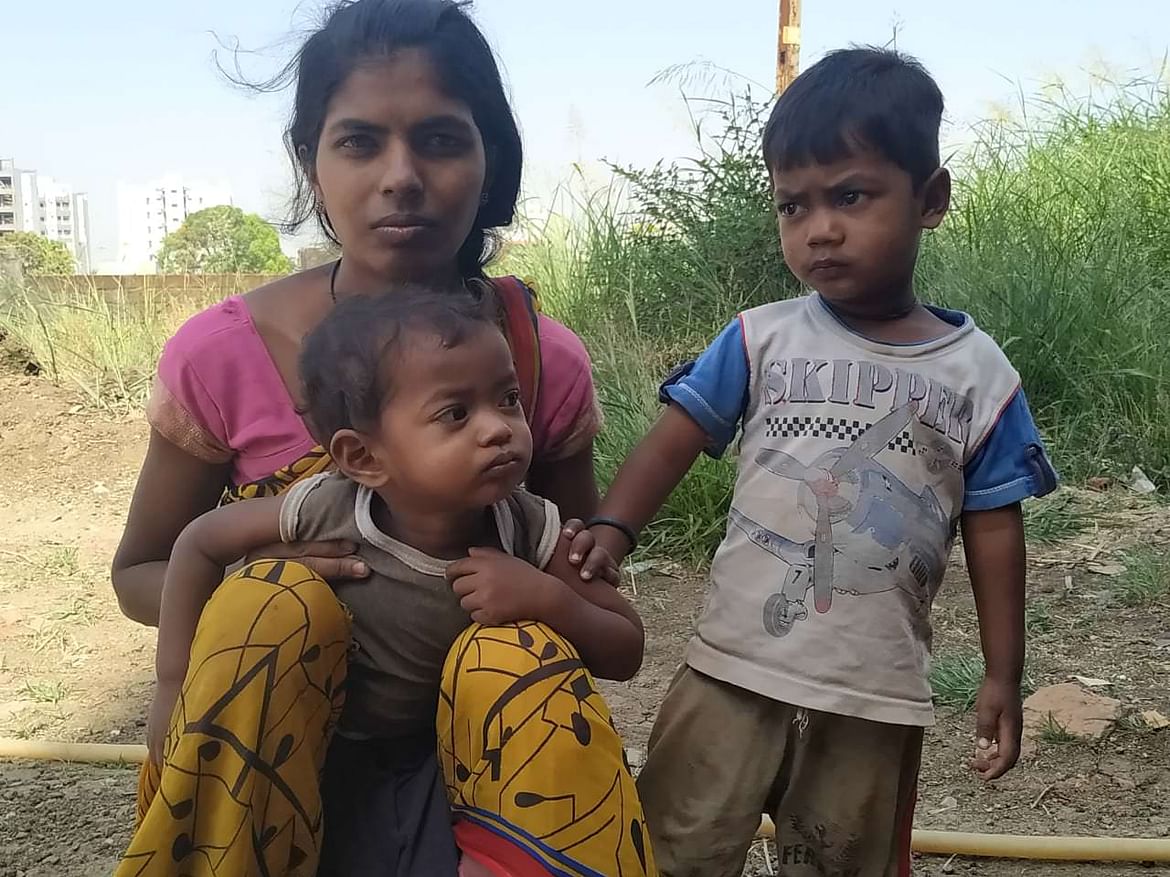 After announcement of lockdown, many were stranded in Bhopal due to the unavailability of transportation. This forms the most vulnerable section in the city, alongwith other daily wagers in the unorganized sector, with no assurance of food security and no cash in hand.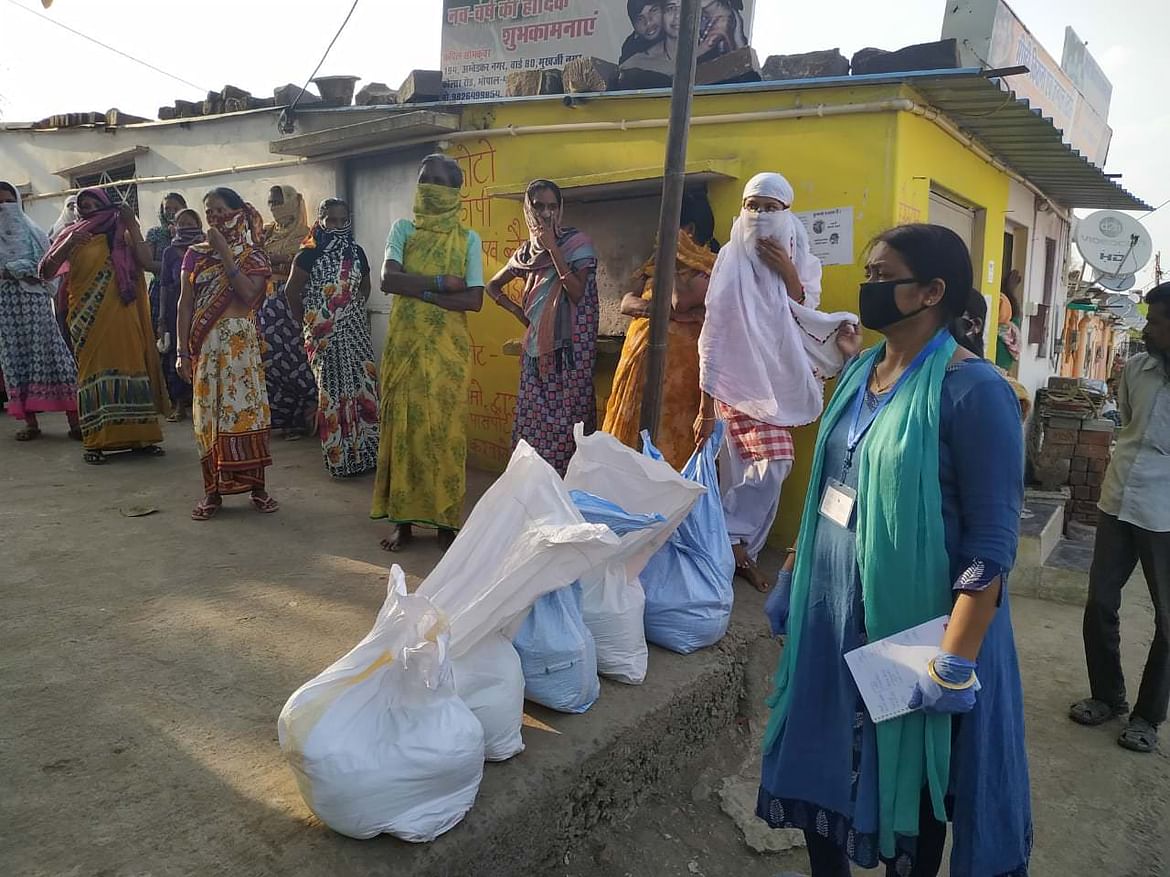 The Jan Sampark Samuh Bhopal is a loosely banded network of Individuals and organizations responding to the humanitarian crisis of COVID 19. Many in the group have a history of activism and hence the group is able to look at larger issues of food security and access to qualitative health services in the context of fundamental rights. Most belong to the old city area which houses the most marginalized population, with a majority of Muslim community and Gas Tragey survivor colonies. These areas also house vulnerable communities including transgenders, commercial sex workers, women and children in shelter homes, district hospital, migrant workers on construction sites.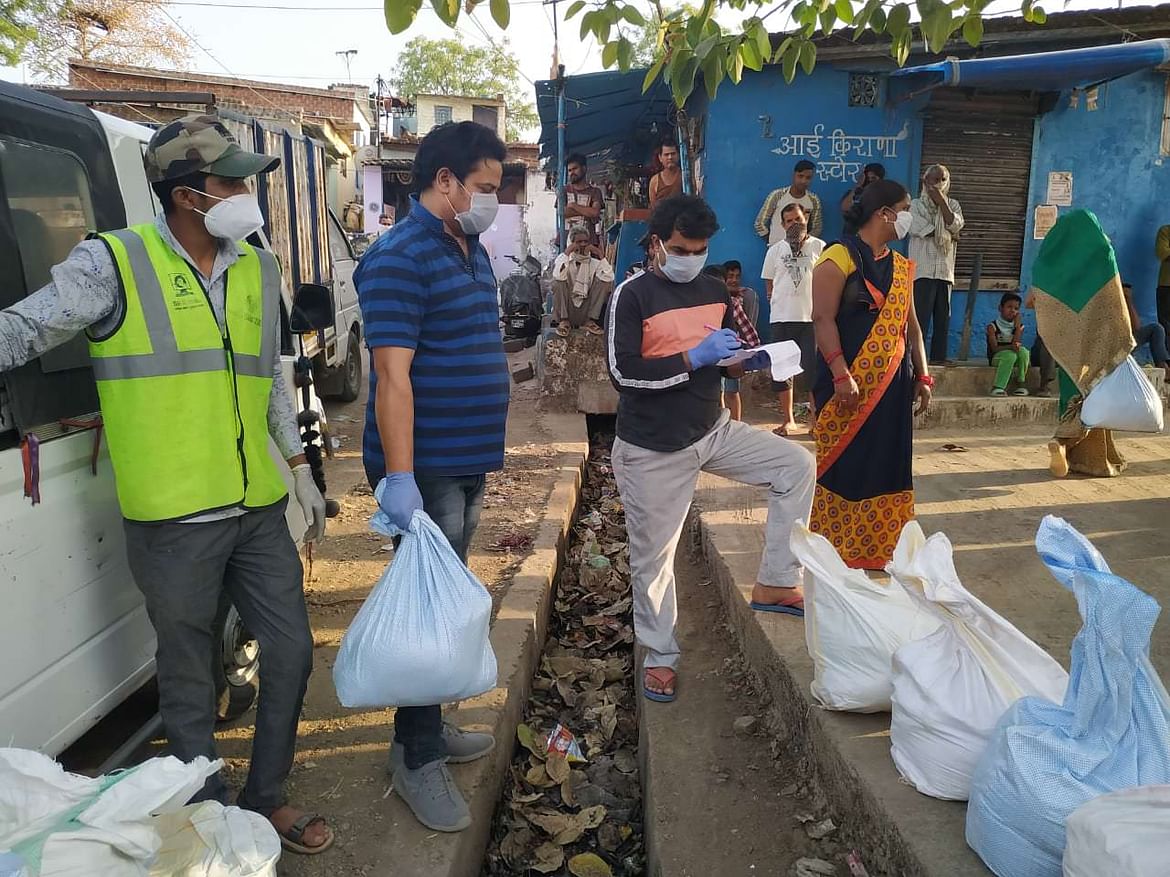 YOU CAN HELP!
Through your support, we will procure ration items, make packs for individual families and distribute through the army of volunteers and staff we work with - each of these individual volunteer / staff maintains necessary safety measures like social distancing, masks etc and makes communities also follow the same during the process of distribution.
Time to time, we will publish reports of distribution and our efforts to maintain complete transparency of distribution and fund-utilisation.
Here's what you can support:
One month Ration Kits for reaching out to 1000 most vulnerable families - approx. Rs3500 per family
One month cover for the Baccha Rasoi covering vulnerable children from 200 families - Rs3000 per day feeding 200 children
Ration kits include:
20 kgs Rice
20 kgs Wheat Flour
3 kgs of Dal
1 kg salt
2 kgs oil
100 gms haldi
100 gms chilli powder
2 kgs sugar
250 gms tea leaves
2 bars of soap
2 bars of washing soap
One month cover for Baccha Rasoi includes:
Nutritious Food for 70 children
Milk, a fruit and biscuits for 30 children per day
At a total cost of 1500/- per day including raw material, grains, fuel, labour(voluntary), transportation, packaging, protective gear, travel etc.
Health and distress counseling for young people
Food/milk/fruits support to pregnant and women with chronic illnesses like TB
Approximately 3000/- per day for covering children from 200 families
Approximately 90,000/- for covering children from 200 families for one month